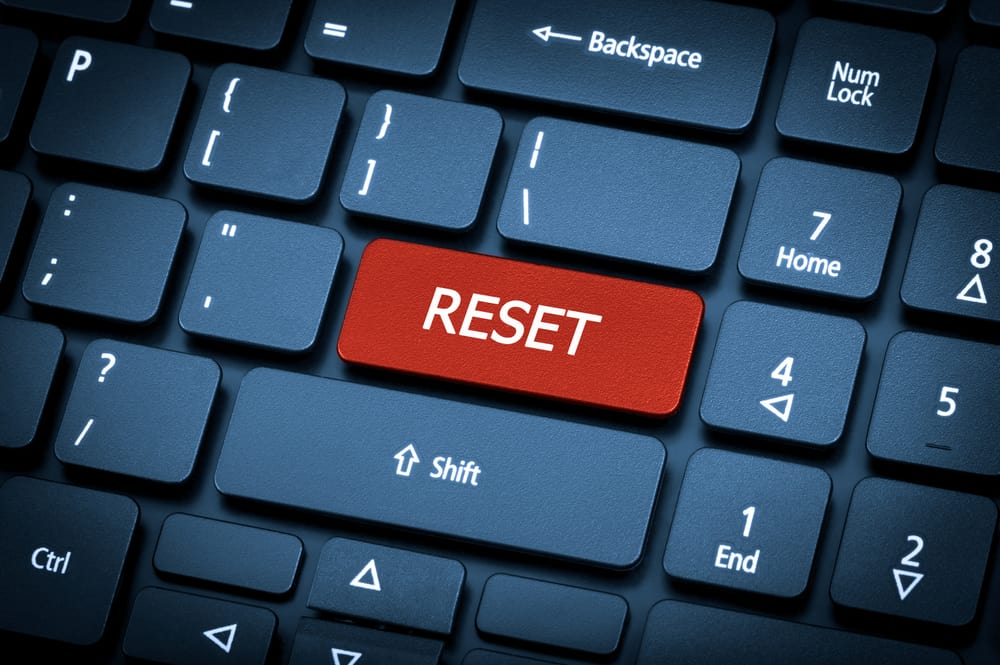 You may have heard "factory reset" but were always fearful about it. When we spend considerable time using a laptop or a PC, its performance gets affected over time. For Asus laptops, over the years, usage has caused a slight drop in performance. 
Factory resetting your Asus laptop helps increase performance and removes unwanted malware or virus from your computer. There are other benefits as well that we will discuss in this article. 
There are multiple ways to factory reset your Asus laptop. Some are easy, and some may require you to research beforehand. But don't worry! We have got you covered.
Here, we will go in-depth about each solution and make you aware of the precautions so that you can seamlessly reset your laptop.
What Is Factory Reset?
"Reset" means to set again, and "factory" signifies the manufacturing unit that built the PC. So, factory reset together means getting back in the state delivered by the manufacturer. 
It will carry all the settings and essential software provided by the manufacturer. 
Since a factory reset deletes all your data, you need to make a copy of your data elsewhere.
Why Do You Need To Factory Reset?
You may have various reasons to factory reset an Asus laptop. 
To fresh install Windows due to frequent system failures.
Clear your data and refresh the disk.
Get rid of viruses and malware.
To enhance system performance.
To increase the speed of your system.
To resell your laptop.
Steps To Factory Reset Your Asus Laptop
There are multiple ways to factory reset an Asus laptop. Below, we talk about them in detail.
Method #1: With Booting
On the login screen, locate the power button (bottom-right corner of the screen).
Press Shift and click on "Restart".
In "Choose an Option", click on "Troubleshoot". After that, click on "Reset this PC".
When prompted, choose "Remove Everything". Your system will restart.
Choose "Fully clean the drive" or "Just remove my files" to your liking.
Click on "Reset" to start the resetting process. You need to wait until the process is completed.
Choose "Finish" to start rebooting. Your Asus laptop is ready to use without a password.
Method #2: Without Partition
Another method involves completely removing data from your Asus laptop. Try this only if you already have a backup of essential files.
Press F9 while your Asus laptop boots up.
A prompt will ask to "Choose a boot device"; select "Windows Boot Manager" from it.
Choose your preferred language and hit "Next".
You will end up in the Asus preload window. Here choose any one of Recover Windows to first partition only, with two partitions, or the entire HD.
Select "Next" > "Reset". The factory reset process will begin immediately.
Click "Finish", and your Asus laptop will reboot.
Method #3: Windows Recovery
Choose this option if you want the simplest way of resetting your laptop. The original OS will be re-installed without the software you had installed earlier.
Remove all external devices connected to your Asus laptop.
Restart your system by pressing the "Restart" button. Also, keep pressing Shift while the system boots up.
A new window will appear; select "Troubleshoot" on it.
Select "Restart the PC".
When prompted, choose either "Keep my files" or "Remove Everything".
Select "Continue" to start the process.
Select "Finish" to restart your laptop. Now, you can log in without a password.
Method #4: In-Built Admin Account
You can also reset your Asus laptop through the admin account of Windows. 
Load up Windows set-up via disk or flash drive.
Turn on your Asus laptop and enter "Boot options".
In the "Boot Sequence", select "CD-ROM Drive/ USB Drive" in Boot Sequence.
Save the changes by pressing F10 and "Exit".
Change the language using any key on your keyboard.
Go to "Advanced Options" > "Command Prompt".
Change osk.exe to cmd.exe in your system drive. After that, close the Command Prompt.
Restart your Asus laptop.
After booting, open the on-screen keyboard from "Ease of Access".
Enter net user administrator /active:yes to activate the administrator account and restart.
You can now log in with your admin account. You can manage all the user accounts on your Asus laptop.
Method #5: Recovering Microsoft Password
If you can't recall your password, requesting from Microsoft is also an option.
On the login page, select "I forgot my password". You will go through the process of resetting your password through various security options.
Enter your Microsoft account login details.
Verify your identity and click "Next". You will see instructions on your screen to reset your password.
Enter them at the next login on your Asus laptop.
Wrapping Up
Factory reset may seem like a complex process. But with the process we have mentioned above, you can easily reset your Asus laptop to the factory state. However, you must back up your files before tampering with any settings. Also, note down shortcuts such as entering the boot menu, saving boot sequence, etc., to save time. All in all, following the above methods will make your factory reset easy.