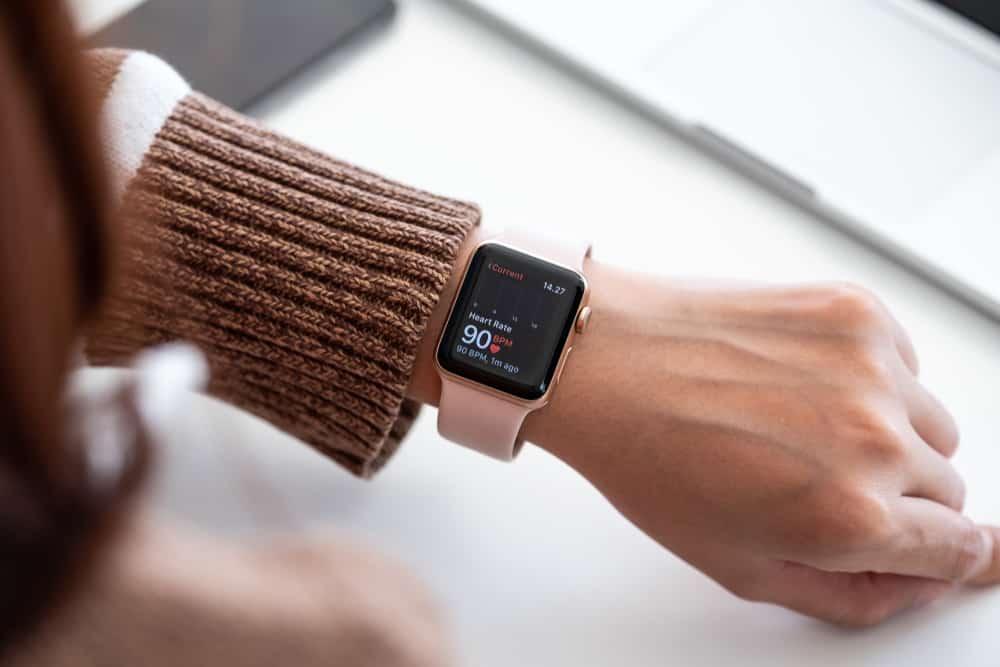 Apple Watch is one of the hottest gadgets on the market right now, and it's a lot more expensive than your average smartwatch. However, Apple offers financing options that make it possible to order an Apple Watch without paying for it all at once.
With an Apple Card, you can pay for your Apple Watch over time with monthly installments without interest or additional fees. Third-party vendors also offer similar "Buy now, pay later" financing options that you can use to finance an Apple Watch.
Buying an Apple Watch isn't cheap, so it can be quite a burden to pay for it all at once. This is where financing comes into play – by financing your purchase, you can spread the cost out over time and avoid having a large payment due right away.
This article explains the different methods for financing an Apple Watch and their benefits and limitations.
Method #1: Using Apple Card
If you're in the market for an Apple Watch but don't have the scratch to shell out the cash up front, you might consider using an Apple Card.
Apple Card is a credit card issued by Apple that lets you finance Apple products and use it to purchase items you normally would with a debit or credit card.
You can apply for an Apple Card online, and when you use it to buy Apple Products, you'll also get 3% cashback every day, but it's only available in the United States now.
As a quick guide, here's how the process works.
Ensure you have an Apple Card. You can apply online or through the Wallet app on your iPhone.
Go to the Apple Store online using a web browser on your smartphone or computer. If you prefer, you can also visit any Apple Store nearby.
Look for the Apple Watch that you wish to purchase.
Add the Apple Watch to your shopping cart.
Select "Apple Card Monthly Installments" as the payment method when you check out.
Sign in to your Apple ID if the prompt appears.
Click on "Checkout" to complete the purchase.
During the checkout process, you'll see the price in installments and the duration; the full price of the Apple Watch is usually divided into 24 months at 0% APR.
You can access information about your purchase, the Apple Card overall, and all the transaction details from the iPhone Wallet app.
Method #2: Using PayPal Credit
If you're looking to buy an Apple Watch but don't have enough money or Apple Card to do so right away, you can still finance it using PayPal Credit.
Purchasing the wearable device this way is perfect for those who do not want to spend all their money upfront, but this method is only available in the United Kingdom and other parts of Europe.
Those living in the United Kingdom can also finance the Apple Watch with Barclays as a payment method, along with PayPal Credit.
Below is a brief overview of the process.
Visit the UK Apple Store online using any web browser. You can also visit an Apple Store location if that's more convenient for you.
Go to the "Apple Watch" section and look for the watch you wish to purchase.
Add the product to your shopping cart.
Continue with your checkout until the payment options appear.
Select "Installment Plan" and then choose PayPal Credit or Barclays to place your order.
Complete your credit application from PayPal or Barclays website.
Within a day or two of your application being approved, your Apple Watch will be shipped directly to your shipping address.
Similarly, you can find other payment options in different regions by opening your region's online Apple Store and checking whether installments are available.
Method #3: Using Third-Party Resellers
If the above methods aren't for you or you find them too tedious, then there are a few other different ways that you can explore.
Third-party resellers are one such thing. They are a great option because they can help you get the best financing deal on your Apple Watch without going through Apple.
Numerous third-party options are available, including Affirm, InstantFinance24, ShopaBunda, ElectroFinance, and countless others.
Here's what you can do once you've found a reseller in your region that suits you.
Take a look at their online store or visit their physical location, whichever is more convenient for you.
Look for the Apple Watch model that you wish to purchase.
Add the product to your shopping cart.
Select "Installments" as the payment method during checkout.
Proceed with your order to complete the process.
Read the terms and conditions carefully before financing an Apple Watch to ensure you have all the information you need and choose a payment method and period that works for you.
Conclusion
And that's all you need to know. This can be done in a few different ways, each with its advantages and disadvantages. Ultimately, your choice will depend on your financial situation and needs.
Frequently Asked Questions
How can I get approved for Apple financing?
640 or higher is the minimum credit score you'll need to qualify for Apple financing, along with an overall good credit report and no negative public records.