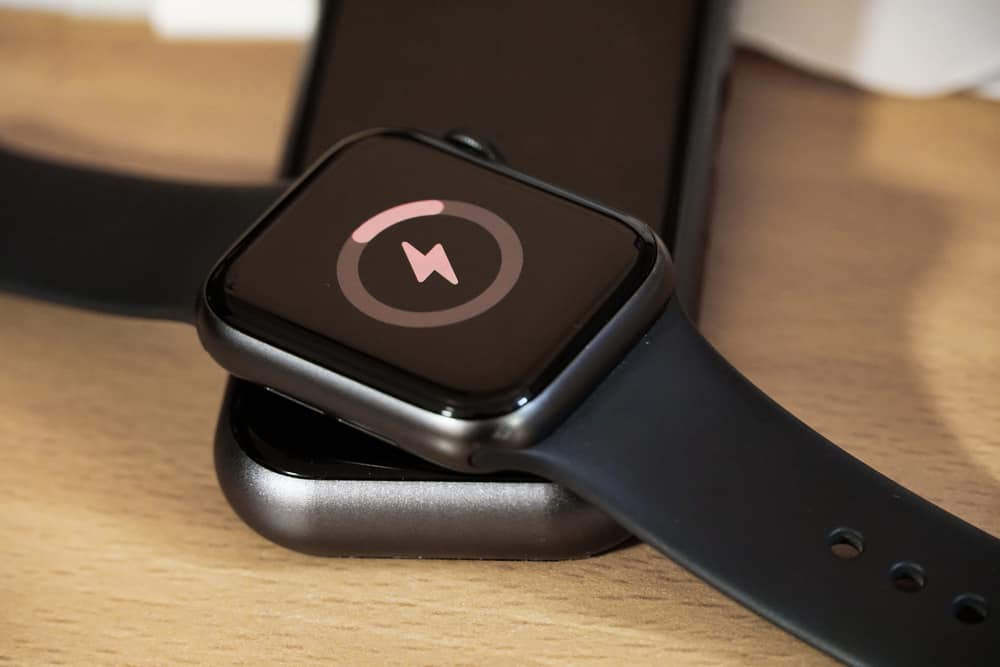 How often have you misplaced something important? Maybe you left your keys at home or an Apple Watch. Or perhaps you lost your Apple Watch somewhere you have no idea. Whatever the case, finding things is always stressful.
To find a misplaced, stolen, or dead Apple Watch, you will have to use the Find My app, select your Watch from the list of smartwatches and the last location it was seen in. You can track your Apple Watch through the app. 
This article will thoroughly cover finding a dead Apple Watch in various possible ways.
Method #1: How To Find a Dead Apple Watch on Apple Device
To find a dead Apple watch, you must go to the Find My app on any of your iPhone or Mac devices or visit iCloud.com. Find My App is an inbuilt program for registering Apple devices to track them if they happen to go missing. However, you must manually enable this option on any of your Apple devices as it doesn't come as turned on otherwise.
If your Apple Watch has died down completely, you will still be able to find its last known location; if it is still on, you can play audio through it to try and locate it.
To do this, do the following:
Go to the Find My app on any of your iOS devices such as iPhone or Mac.
Tap on the "Devices" tab.
A map will come up.
Choose your device from the list of Find My app enabled devices.
Tap on the "Directions." This will show you the last location of your dead Apple Watch.
You must use this method to locate your Apple Watch, do note that you won't be able to find it if someone has already gotten their hands on it.
Method #2: How To Find a Dead Apple Watch on a Computer
You can still find out your dead Apple Watch if you don't have any of your Apple devices. You can access the Find My iPhone feature on your PC by logging into your iCloud account. To do this, follow the steps below:
Visit iCloud.com on your PC.
Enter the Apple ID and password.
Enter your verification code.
Click on the "Find iPhone/iPad" tab.
A map will appear in a few seconds.
Click the "All Devices" button located just at the top of the page.
Click on the name of your Apple Watch device.
This is how simple it is to find a dead Apple Watch on a computer.
Method #3: Find Your Lost Apple Watch With Someone Else's Device
It is necessary to have an Apple device to find your dead Apple Watch because Apple allows you to access your stolen or dead Apple Watch from your friend's or family's phone. To track your dead Apple Watch from other Apple devices, simply follow the instructions below.
Find a friend and borrow their iOS device.
Go to the Find My app.
Click on the "Me" tab.
Tap the "Help a Friend" tab.
Log in using the same Apple ID that you've set on the Find My app.
You may try this method to find your dead Apple Watch with your friend's or family's phone.
How To Ensure You Don't Lose Your Apple Watch
There are several ways to keep your Apple Watch safe.
Find Secure Storage
When you are not wearing your Apple Watch, first and most importantly, ensure that you keep your Apple Watch safely locked away in a place where only you can access it, such as a drawer or a cupboard.
Wear It Tight
You may wear the Apple smartwatch more tightly to ensure it doesn't accidentally fall off your hand.
Get a GPS Tile
You may install a GPS tile on your Apple watch to ensure that you can find it when it goes missing. While this won't save your Watch from getting lost, you can find it faster than the Find My app feature.
Enable "Find My" Application
The article is based on the Find My app feature, and you must have enabled it before your Apple Watch went dead or was stolen. Make sure to turn on the location "Tracking" and "Play Audio" functions while it's within range.
What Happens When "Mark As Lost" Is Used?
If you have lost your Apple Watch, you can mark it as lost. But what happens to your device when you do it?
The "Mark as Lost" option, located in the "Devices" section, allows one to effectively lock their lost Apple Watch and make it useless for the other party, along with making sure to display an address of your place for the person to return the device to.
If you find your Apple Watch after enabling the "Mark as Lost" option, you can enter your iCloud account details to gain access to the Apple Watch again.
Summary
So you have learned there is only one way to find your dead Apple Watch and only through the Find My app features from any Apple device or an iCloud account. Remember you must act quickly; otherwise, someone else can get to your Apple Watch.
If you had not enabled the Find My app feature on your Apple Watch before it went dead or was stolen, there is no other Apple service you can use to track down the missing Apple Watch.
Frequently Asked Questions
Can the police track a lost or stolen Apple Watch?
It is indeed possible for the police to track down a lost Apple Watch. This is easier if the tracking feature or a GPS tile was already enabled on the device. 
Make sure to give the police all the info about the device you have lost and its serial number, and remember to ensure all the info given is correct.
How accurate is Find My Apple Watch?
The Find My application can only track a device if it is within 33 feet. You may also try using the "Play Sound" option to ensure that you are able to find the Apple Watch better.