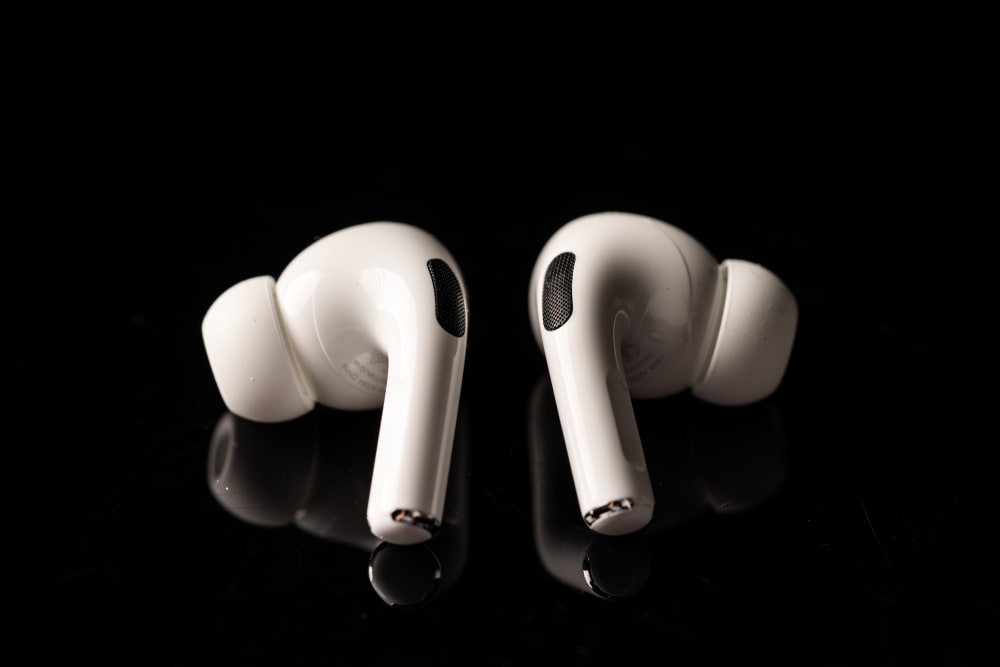 We know how losing one of your AirPods can nearly result in a mini heart attack. Don't worry! You've come to the right place. Today keeping your health in mind, we will teach you how you can find your Airpods even if they are offline.
Finding your AirPods can be annoying, especially if they are offline. However, Apple knows how easy it can be to lose them. Therefore, all Apple devices come with Find My app. Find My allows its users to pinpoint the last known location of their device, so even if your AirPods are offline, you can still go to their last known location and quickly find them.
If you are someone who own's the third generation of AirPods or AirPods Pro, finding your offline Airpods is way easier. Conventionally Find My app uses the users' internet connection to figure out their AirPods location. But with the third generation of AirPods, you can use your AirPod's Bluetooth to turn your phone into radar and find your lost AirPods.
With all that said, let us get on to how you can find your AirPods that went offline.
Method #1: Using Directions in Find My App
If you have connected your AirPods with your iPhone or any of your Apple devices in the past, you can use the Find My app to find them. To get started with finding your Airpods, make sure you go through all the below-mentioned steps.
Open the Find My app.
In your devices list, tap on your Airpods.
Now press on "Directions."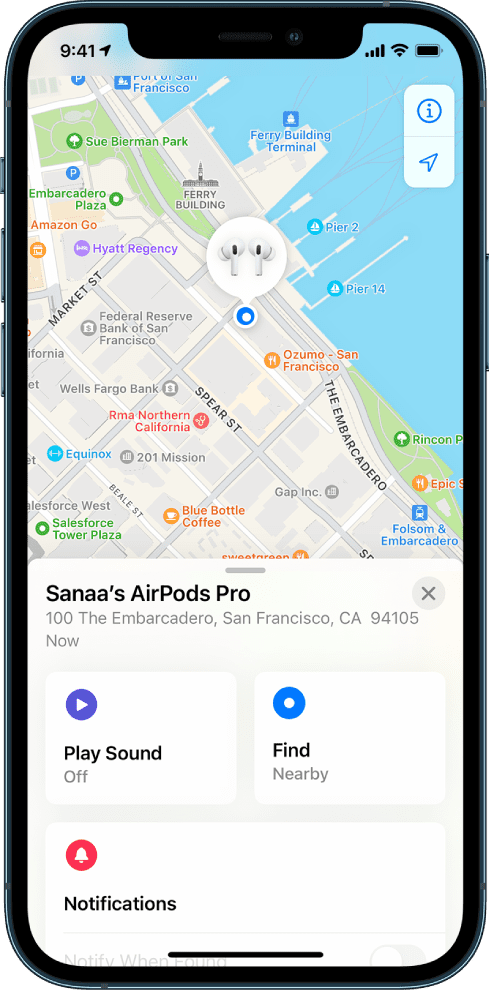 Once you press on "Directions," the map will start guiding you to the last known location of your AirPods. However, this method is not very effective due to the way it tracks your device. If you are someone who owns the third-generation AirPods, the "Find Nearby" feature will help you out a lot.
Method #2: Using Find Nearby in Find My App
In the events where you can't find your AirPods, but you know they are nearby and in Bluetooth range, try using the Find Nearby feature. Find Nearby uses your AirPods Bluetooth to pinpoint its location. This method will work whether your AirPods are in your case or out of them.
So, here is how you can use Find Nearby to find your AirPods.
Go to Find My App and select your AirPods.
Tap on "Find Nearby."
Move your iPhone around to connect your AirPods to it.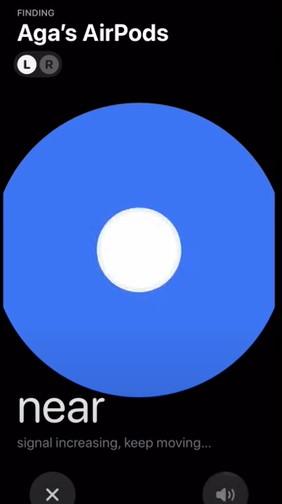 Once your iPhone is connected to your device, finding your AirPods becomes a game of Marco Polo. This means that you will have to move your device around to find your AirPods. The Find My app will let you know whether you are getting close to your AirPods or not.
You can also press the speaker icon on the bottom right of your screen, and your AirPods will start chiming. Follow the chime to its source to find your AirPods.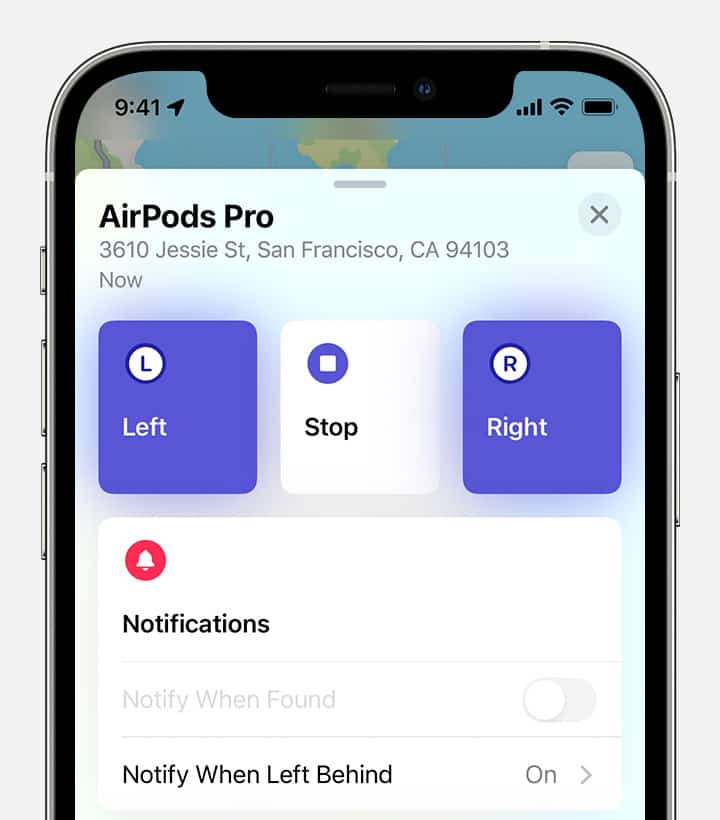 Find My app also allows users to find individual AirPods by using the Nearby feature. To do so, select the desired individual on the top left side of your iPhone screen.
Method #3: Marking Your AirPods as Lost 
If you cannot find your AirPods that are offline using the mentioned methods, you can always mark them as lost. By marking your AirPods as lost, you will be notified the next time someone tries to use them. To mark your AirPods as lost:
Go to Find My App.
Select your Device and scroll till you find "Mark As Lost."
Tap "Activate."
By performing the abovementioned steps, you will be able to lock your AirPods. By locking your AirPods, no other iCloud account will be able to connect to your AirPods, making them entirely useless for the person who found them.
Summary
We know how frustrating finding your lost devices can be, especially when it is something like an AirPod which is easily misplaced. The methods mentioned above will help you find your offline AirPods in no time, and while you are at it, it will also help you use the Find My app, which can be used to find your other Apple devices. 
Frequently Asked Questions
Can you find individual AirPods?
You can find individual Airpods using the Find My app on your iPhone. However, to find an individual AirPod, you need to have AirPods from the third-generation lineup. Once you know you are near your third-gen AirPods, use the find nearby feature and select the AirPod you want to find.
Can I Find My stolen AirPods with serial numbers?
As of right now, there is no way to find your stolen AirPods with the help of your serial number. To find your stolen AirPods try using the Find My app on your iPhone.