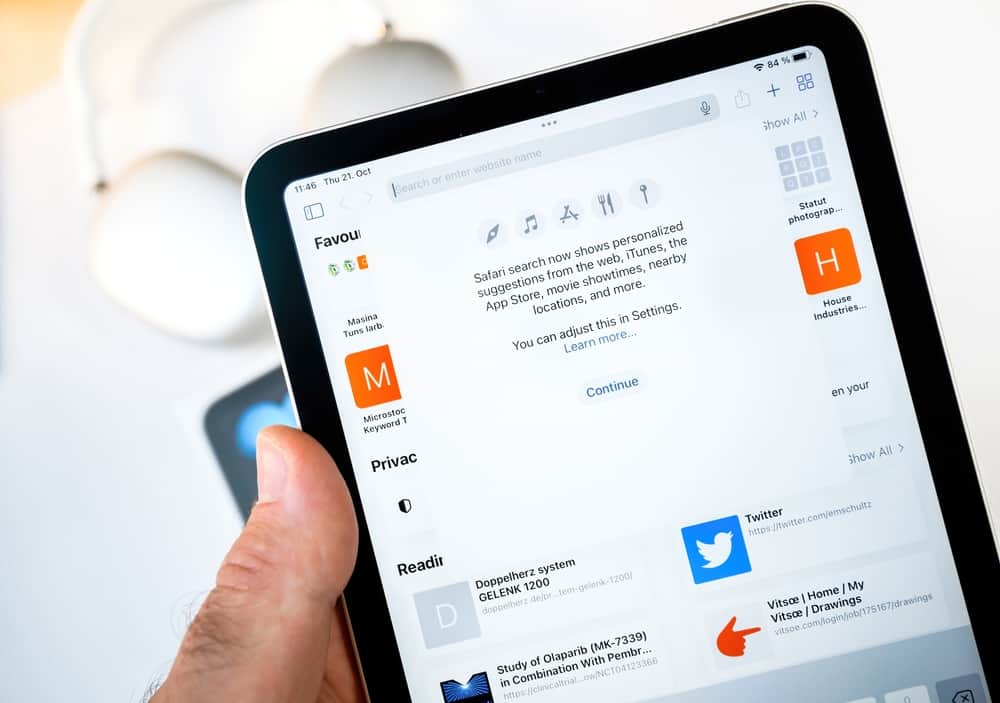 Picture this: you needed to use an app but realized that you couldn't find it. You're sure you installed it on your iPad and didn't remember uninstalling it! But wait, it's not even one app; you can't find several of them. So, where did they go, and how do you find them?
One of the easiest ways of finding hidden apps on the iPad is to use Siri. Say "Hey Siri" to activate it; then, say "Open [app name]". The other methods include checking in the folders on the home screen and disabling the App Offload feature. You can also restart the home screen layout, among other techniques. 
We've discussed 5 of the most popular below. Please read on and see which one resolves your problem. 
5 Methods To Find Hidden Apps on iPad
Let's run through the different methods to find missing or hidden apps on your iPad for a seamless and smooth experience.
Method #1: Check the Folders
When some apps go missing on your iPad, the folders should be the first place to check. Apps can also disappear after updating your iOS because they return to their default positions on the home screen – folders. You might also have hidden an app in a folder accidentally. These are the steps to find any missing apps in folders.
Swipe through the home screens to see folders.
Open the folders and look for your missing apps.
If you see the app you're looking for, press and hold its icon and drag it to the home screen.
Repeat steps 2-3 for all the folders until you find all the apps you're missing.
Folders may have multiple screens or pages. Swipe through all of them to view all apps contained there. Folder icons will only show app previews on the first page. Be keen to see a series of dots at the bottom center of a folder, indicating the number of pages available in that particular folder.
Method #2: Reset Home Screen Layout
Your iPad's home screen layouts may have changed, placing some apps in locations other than where you're used to finding them. If that's the case, resetting the home screen can help find the missing apps. 
Here's how to go about it.
Go to Settings.
Tap "General" > "Reset" > "Reset Home Screen Layout".
Your apps will revert to their default or original locations after the reset. They will also appear in alphabetical order, making it easy for you to find them all. 
A home screen layout reset will delete all the app folders you might have created. You'll need to create the folders again and re-organize the apps afresh. 
Method #3: Use the Spotlight Search Feature
There's a search feature on iPad, Spotlight Search, designed to help you find everything easily. This is how to find and use Spotlight to look for hidden apps on your iPad.
Press and swipe right from left on the home screen to open the Spotlight screen. 
Tap in the search field to display the keyboard.
Begin typing the name of the app you want to find.
Tap to open the app once it appears in the search results. 
If the app doesn't appear in the search results, know that it's unavailable on your iPad, and you need to re-download it from the App Store. 
Method #4: Check Hidden Apps in Your Purchase History
Some apps may be embarrassing, especially if someone else peruses your iPad and see them. So, you might have decided to hide them for privacy purposes. But you've now gone to your purchase history and can't find them. 
Here's how to unhide your missing apps.
Open the Settings on your iPad.
Tap your Apple ID icon at the top-right corner of the screen.
Choose "Media & Purchases".
Select "View Account".
Scroll down and choose "Hidden Purchases". There you'll find all of the missing apps that you purchased previously.
Choose the "Unhide" option on any app you wish to unhide.
The app you've just unhidden should now appear in the purchase history list. From there, you can re-download the app and continue using it.  
Method #5: Disable App Offload Feature
Some apps might have gone missing after being offloaded through the App Offload feature. That usually happens when you don't use them often. If this feature is active, disable it and look for your missing apps. 
Here's what to do.
Go to Settings on your iPad.
Scroll down and tap on App Store.
Tap the "Offload Unused Apps" on/off toggle. The switch is green when on and gray when off.
Once you've disabled this feature, go to the App Store and re-download the missing apps. These are the steps to follow.
Tap on App Store and choose "Updates".
Click your profile icon.
Tap your Apple ID and enter your password if prompted.
Choose the "Purchased" option.
Tap "Not on This iPad" to re-download the missing app(s).
Conclusion
The above are the five methods to find hidden apps on iPad. All of them are reliable, and you can use any to look for your missing apps on your device.
While searching apps inside folders, remember to scroll through the various pages to ensure you've checked thoroughly. We learned that folders could have several pages; only the first page is shown as a preview.