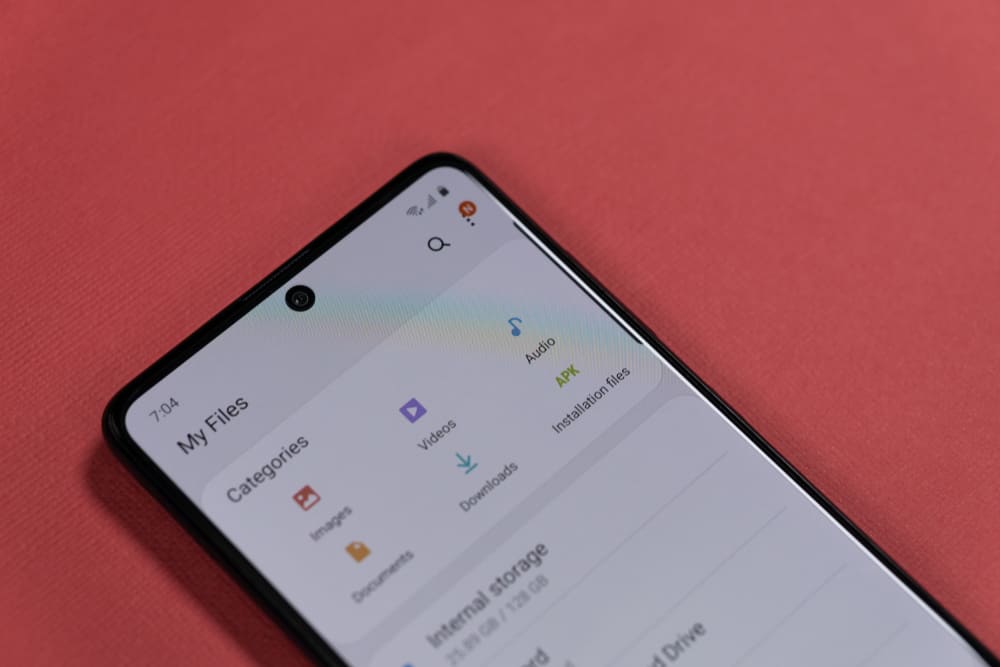 If you're new to the world of Android, then you should know that there are different types of hidden files present in this system. Some of these are hidden system files, while others could be classified as private files.
Different Android devices have different methods for accessing these hidden folders and files. There are various choices, including using the default File Explorer, downloading a third-party app, or using a data recovery tool.
The hidden system files affect your device's functionality and shouldn't be messed with unless you're an expert. Private files might include photos, videos, or other sensitive information you wouldn't want anyone else to see.
Even though we recommend that you avoid messing with either type of these hidden files unless necessary, there are ways to find these pesky files, and we will show you how.
Method #1: Using Default File Explorer
Android phones, as most of you know, come with a pre-installed file manager. This built-in file manager can handle most tasks you can throw at it, including helping you find hidden files on your Android device.
Don't be scared; you don't have to worry about going through a series of hoops and loops – it only takes a few taps, and you can start exploring the hidden matter inside your phone.
Let's look at how you can access hidden files on your Android device with the default file manager.
Open the File Manager app on your Android device.
Click "Menu" and then head over to Settings.
Tap the "Show Hidden Files" option to enable it.
You will now be able to view all the hidden files and folders within your file explorer app, though the process might vary slightly depending on your device.
Method #2: Using Third-Party Apps
In addition to the file manager that comes with your phone, there are a few other tools you can use. Third-party file managers allow you to manage hidden files and folders and access private images, videos, apps, or hidden files using other tools.
Several powerful and reliable file managers available today, such as FX Explorer, Astro File Manager, etc., can help you locate hidden and private files on your device.
Here's how you can find and access hidden files and folders on your Android device using third-party apps and file managers.
Open the Google Play Store, and install FX File Explorer, Astro File Manager, or any other file explorer app you like.
Launch the file explorer that you have just downloaded.
Select the "Settings" option from the menu.
Look for the "Show Hidden Files" option and tap it to enable it.
This way, you can find and access your Android device's hidden and private files using third-party tools downloaded from Google Play.
Method #3: Recovering Deleted or Hidden Android Files
You can try recovering files from your Android device if you've tried the methods above and still can't find the hidden files you're looking for. You will need to connect your Android device to a computer to recover files like pictures, documents, videos, and more.
Tenorshare UltData, Dr.Fone, or any other data recovery tool that you prefer can help you recover all the lost hidden files from your Android device.
The following instructions will show you how to recover hidden or deleted files on an Android device using data recovery software.
Download and install any data recovery tool you like, for example, Dr.Fone, Tenorshare, EaseUS, etc., on your Windows PC.
Connect your Android to your PC using a USB cable.
Launch the data recovery tool and let it detect your connected Android device.
Click "Scan" to let the tool scan your Android device for all the hidden files.
Select the files from the list that you want to recover once the scan is completed.
Start the recovery of these hidden files by clicking the "Recover" option.
With these tools, you can recover every file from your Android device, regardless of whether the files are hidden or deleted.
Frequently Asked Questions
How do I find hidden pictures in my gallery?
On your Android device, open the Gallery app, go to the settings, then enable the "Show Hidden Files" option to see all the hidden images and files.
How do I hide photos on Android?
You can either download any third-party app that offers this feature from the store or transfer the photos to the secure folder to hide them if you're using a Samsung device.