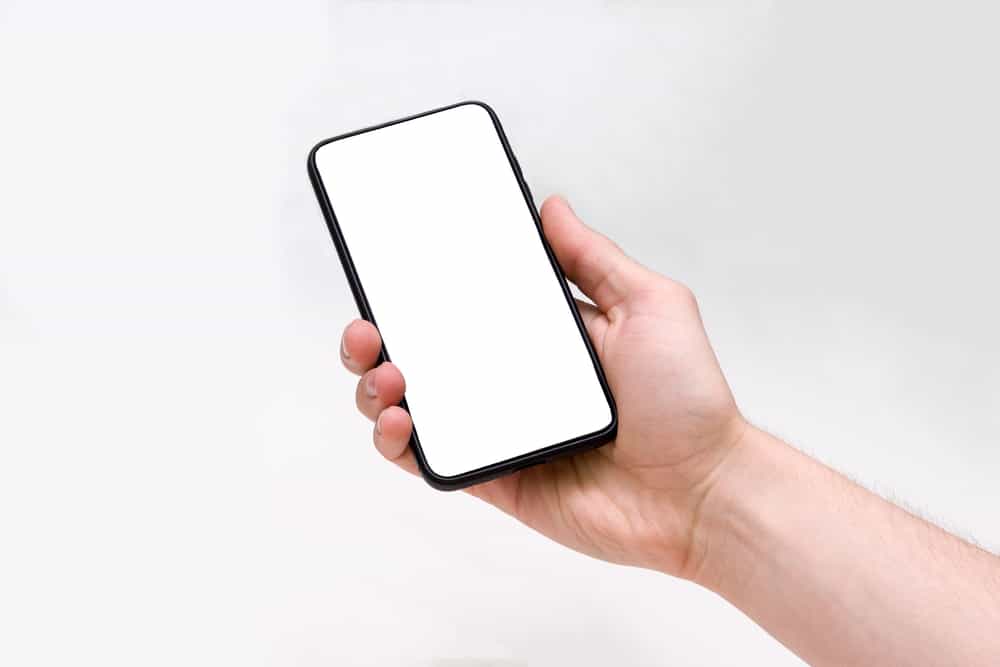 "I cannot see my text messages with a lock screen on my Android and iOS device. It is not easy to unlock the screen again and again during working hours. I am looking for a way to solve this issue. Do you have an idea how to find hidden text messages? Please suggest some to me"—A Phone User on the Internet.
Are you searching for a way to find hidden text messages on your phone? Don't worry; we've got you covered. This step-by-step guide will enable you to solve that problem. We have enlisted different methods both for Android and iOS phones.
However, before moving on to the solution, let's find out exactly what a hidden message is. 
What Are Hidden Text Messages
Text messages are a common form of communication. With time, new technologies are surfacing every day. However, sensitive content gets transferred through these messages every now and then. Android and iOS devices are evolving to counter that. Still, text messages are susceptible.
Mobile phone users hide text messages on Android or iOS devices. These are called hidden text messages. There are several reasons for doing this. For example, you can hide your messages for privacy purposes or to avoid spam.
The most straightforward ways to hide messages are passwords, fingerprints, PINs, or lock screens. Now, let's move on to our main topic of discussion, i.e., how to find hidden text messages on the phone, be it an Android or an iOS.
How To Find Hidden Text Messages on the Phone (iOS and Android)
Here are some of the efficient solutions to find hidden text messages. Follow these methods and focus on every step.
Method #1: Turn On Text Notifications
Sometimes, text messages don't pop up on your mobile screen due to a change in settings. Maybe you have turned off notifications for your messaging app.
Follow these steps to solve this problem:
Open the "Settings" on iOS or Android devices.
Tap on "Notifications."
Tap on the "Messages" app.
Turn on notifications for the Messages app.
By following these steps, you will receive notifications of every message that comes to you.
Method #2: Messages on Lock Screen
The Android operating system can now see text messages on the lock screen. It is now easy to see text messages sent to you quickly. Without unlocking the screen, you can review messages.
There might be a change in your settings. You have turned off your notification on the lock screen. Follow the steps to solve this issue.
Open the "Messages" app on iOS or Android devices.
Tap on the three dots in the upper-hand corner.
Open "Settings."
Tap on "Notifications."
Tap on "In-app Notification Settings."
Tap on the blue toggle next to "Preview New Messages."
Your text messages will appear on your phone's home or lock screen.
Method #3: Hidden Messages in Facebook Messenger
Hidden messages are present in Facebook Messenger. You can discover the hidden messages in Messenger by following the steps given below.
Open the "Messenges" app on iOS or Android devices.
Tap on the profile picture. It will be in the upper-left corner.
Select "Message Request."
Select "You May Know" to see message requests and spam to see messages marked spam.
After following the above process, you can find hidden messages in your Facebook Messenger application.
Method #4: Use a Spy App
You can find hidden text messages through a cell phone spy app. Some software is specially used to track and monitor Android or iOS devices.
Spy applications or software are useful for everyone who needs to monitor an Android phone. Parents can monitor the cell phones of their children. Employers can monitor company-based devices used by employees.
Tracking and monitoring applications are not used for personal purposes. But government and law enforcement agencies also use spy apps.
PhoneSpector
PhoneSpector is a spy app for tracking and monitoring. It enables you to find hidden text messages and other services. It can extract data from any Android or iOS device.
PhoneSpector is a great source for recovering hidden text messages.
PhoneSpector can perform the following tasks:
Messages: You can find all sent and received messages through PhoneSpector.
GPS Location: You can track both previous and current GPS Locations through PhoneSpector.
Multimedia Files: All multimedia files, including videos, audio, photos, documents, etc., can be recovered through PhoneSpector.
Social Media Apps: PhoneSpector allows you to see any social media activity. You can see followers lists, hidden chats, and more through PhoneSpector.
Follow the steps below to use PhoneSpector:
Download or install PhoneSpector through over-the-link (OTA) on your Android or iOS device.
Activate the app by clicking on the license key.
Log in to your account and recover hidden text messages.
After logging in, you can easily recover hidden text messages on your Android or iOS device.
Summary
All the methods mentioned above are effective. Messages on the lock screen will allow you to see text messages without unlocking the screen. Text notifications will help you see hidden messages pop up on your screen.
PhoneSpector works as an invisible text tracker. You can rely on PhoneSpector for finding hidden text messages. It is an easy, reliable, and trustworthy application. Through these solutions, you can easily find hidden text messages.
Frequently Asked Questions
What does "hidden text" mean on Android?
The hidden text means some notifications will not appear on your mobile phone. You'll find that the content of messages is hidden
Can you hide texts without deleting them?
You have to install the tweak. Open "Messages" and tap on any conversation you wish to see. A "Hide" button will appear next to the "Delete" button. Tap on the "Hide" button. And the conversation will disappear. And it will not be deleted. To unhide it, you have to press "Edit," and then you can "Unhide All."
Which devices is PhoneSpector compatible with?
Compatibility with Android devices: Samsung, HTC, LG, Google Pixel, and Motorola.
Operating Systems: Android 3-1
Are there any fees for PhoneSpector?
You have to pay $29.99 or $69.99 per month. They also have a Premium Support Package available.