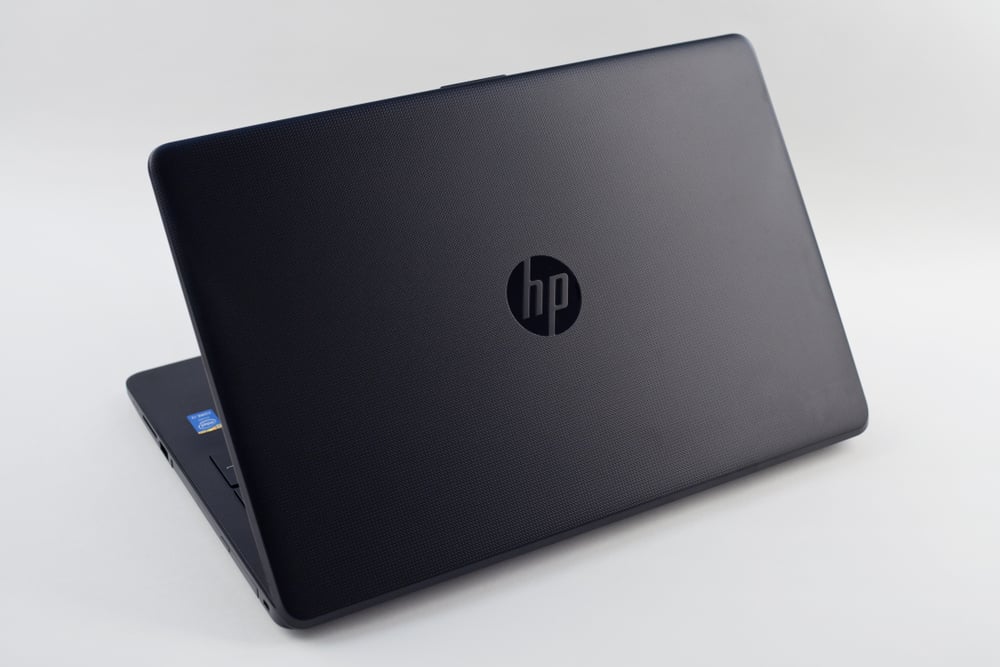 Laptop batteries aren't designed to last forever, and they gradually start losing their capacity over time. And after charging your HP laptop's battery thousands of times, the wear and tear. Subsequently, it renders the battery unusable as you'll now need to charge it a lot more often. When this happens, this is a clear sign it's time to replace the battery of your HP laptop. 
However, you can't randomly buy a battery and assume it'll be compatible with your HP laptop. You need to check the laptop's model number to confirm that it's a perfect match for your computer.
There are several ways to check the model number of your battery. You can check it on your battery, its casing, and even on your PC user manual. Also, the system information available on the control panel of your PC contains details about your battery model number.
This article contains an explanatory guide on using these methods to identify your HP laptop model number.
How To Find HP Laptop Battery Model Number
To find your HP laptop battery model number, check the methods below. It is advisable to check all the plans given, even if it is only one of the methods that will solve the problem. Knowing how to prevent your laptop model number in several ways is crucial when you don't have some specific resources available. For instance, you may not be with your HP user manual every time, nor will you be with your battery casing. Also, at times, your PC may be switched off, and you won't be able to access system information. Hence, it is important to know how to check your battery model number in several ways.
Here are the methods below to check it:
Method #1: Locate the Sticker 
This is the simplest procedure to follow when looking for the HP battery model number. All you need to do is to follow these steps:
Flip your HP laptop and find a soft surface to put it on. 
Find the HP sticker below. 
Search for Model, which is usually a set of random numbers and letters with a dash at the center. 
Some HP laptops don't come with a sticker, and the specifications will instead be imprinted on the chassis. In such a case, you need to: 
Search for the word Model. 
Note down anything written next to it, usually a lengthy number with a dash somewhere in the middle. This is your battery model number.  
Method #2: Check the Battery Compartment  
Another easy way you can find the laptop battery model number is by looking inside the battery compartment. If you find the sticker has already been removed, you will have to check the battery compartment to find out the model. You can still see the battery's model name and number inside the battery compartment by following these steps: 
Switch off your laptop. 
Turn over your laptop to get a better look at the battery compartment. 
Carefully remove all the hooks fastening the battery in place. 
Take out the battery. 
Look at the bottom left corner and check for "P/N" or "Part Number." Note down what follows as it's the battery model number. 
Usually, the model number of the battery will either be written in a triangle, encircled, or placed close to the HP logo.
Method #3: Remove Your Laptop's Bottom Casing
If you can't find the battery model number below the battery compartment, consider looking underneath the laptop's casing. Here are the steps below to do that: 
Turn off your HP laptop and unplug from the power cable. 
Use a Phillips screwdriver to undo the screws holding the covering in place. 
Place the screws in a secure location. 
Use a prying tool to remove the casing gently. 
Check the chassis left corner, and you'll see information entered into the small square.  
Try locating "P/N" or "Part Number" and note what follows as this is the battery model number. 
Method #4: Go to System Information 
This is another simple technique you can use to find the model number of the battery by going to the System Information on your HP laptop. When using this method, you'll see a lot of information regarding your system. 
Therefore, you need to scrutinize it to identify the battery model number carefully. The model number consists of an alphanumeric number, which comprises alphabets, digits, and special characters. Here are the steps to follow if your laptop is running on Windows:
Go to the "Start Menu."
Tap on "Settings." 
Click on "Systems."
Go to the left pane and tap on "About."
Check your laptop's model number below "Device Specifications." 
Now that you know your laptop's model number, you can do a quick internet search for it to find the battery model number. Another option you can follow is to go to HP's site to find these details, and here are the steps you need to follow:
Go to the "HP Laptop Battery Finder" page.
Tap on your "laptop's family name" on the top menu. 
Check the left column for the specific kind of laptop you own. 
After that, check the "Compatible Battery" section to identify the exact battery model number.  
Locate the battery in your preferred online store. 
Method #5: Access System Information 
You can also find your laptop's battery model number by accessing the System Information screen. And to get here, all you need to do is:
Go to the "Search Bar" on Windows and type "System."  
Go to "About" in the lower section and click it. 
Underneath "About," you'll see "Device Specifications." 
Your laptop's model number will appear, and you can use it to acquire your battery model number. 
Summary 
After using your HP laptop for several years, typically two or three years, the battery performance will decline. Because of this, replacing the battery is something that you'll undoubtedly need to do in the future. 
If you don't know about checking your battery's model number, this comprehensive article reveals the different ways to do so. Therefore, you can now quickly check your HP laptop battery's model number to help you buy the correct replacement.