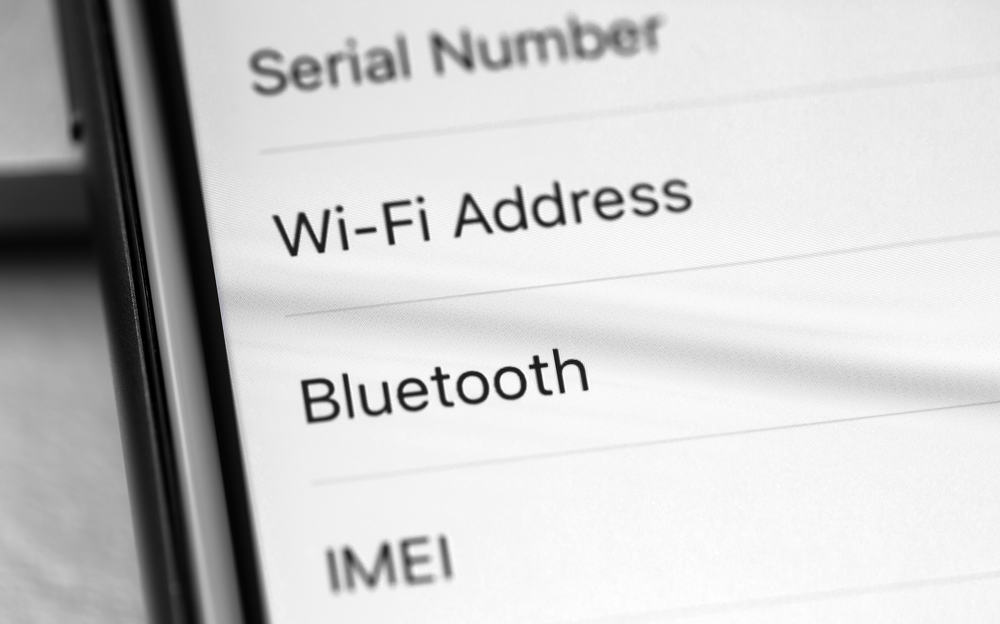 Fingerprints are to humans what IMEI numbers are to phones: a unique code, a specific identification feature. So, an IMEI code always comes through whether to help track your lost device or to block a stolen one. Therefore, you might want to record those numbers as quickly as possible.
But how do you even find it? Let me show you.
Finding the IMEI Number
IMEI numbers contain vital information that is specific to your device. These digits, if decoded, could display the manufacturer's location, your user id, and even your device's manufacture date. This wealth of information stored in this unique arrangement of numbers is why it could be paramount to try to locate your IMEI numbers occasionally.
The procedures for finding IMEI numbers on your iPhone are pretty simple. Even when your iPhone is unavailable, you could achieve some of these methods outside the phone. Additionally, it is possible to discover these numbers still even when the phone is switched off. A few of these methods include:
Method #1: Using the Code
This is the most straightforward process if it works on your iPhone. It only requires your keypad and a few seconds.
Look for the keypad on your iPhone.
Then type in *#06#.
Your screen should immediately display a set of digits now
You could record this information by taking a screenshot on your device. You could also do it the old school way: get a piece/sheet of paper and write it down.
Method #2: Going Through Your Settings
This method is arguably the most reliable method to check your IMEI number, primarily because it is easily accessed this way on all iPhone models.
To carry out this method:
Open your iPhone and look for the Settings icon.
Tap on it, then navigate through until you see General.
Now select the About option.
You can now go through the information until you find the IMEI number.
A simple route you could take to record this code is to transfer it into your Notes. The easiest way to achieve this is:
Long-touch the box containing the number until Copy pops up.
Click it to copy it into your clipboard.
Then go to your Notes app and paste it there.
Method #3: Looking Through Hardware Components
A few older iPhone models have their IMEI numbers printed on the back of the phone. Turn the phone over and look for a set of digits labeled IMEI on the bottom part. To help with this process, you could pay more attention to the Manufacturer's information (Designed by Apple in…) and then begin checking from there.
Although this method could be complicated, it is the most reliable method for checking IMEI numbers on iPhone 6 models and below and could come in handy when these devices are nonfunctional. The SIM tray is another hardware component where you are sure to find the IMEI number. Again, turn it over and examine it for the digits.
What if Your Phone Is Missing?
Don't worry. If your phone turns out unavailable for one reason or another, a few simple methods exist to find the IMEI digits. These methods include:
Method #1: Check the Packaging
If you never throw out the packaging your devices come in, you are in luck. You can easily search through the piles of boxes and locate the one for your iPhone. Examine every side of the box until you see a barcode. Your IMEI code should be on a sticker thereabout.
Method #2: Use a PC
This method requires you have an iTunes App installed and requires that you have updated your iPhone's details into the app before your device's unavailability.
To carry out this procedure:
Click on the iTunes icon.
Navigate the interface for the Preferences option.
Navigate for the Devices box at the top.
Linger your arrow over your Device Backups segment, which should display your IMEI number.
Conclusion
IMEI digits are essential to unlock a few security measures for your iPhone. We have listed a few simple methods you can use to access these digits. Whether your phone is on or off, available or unavailable, one of these methods should achieve this successfully.