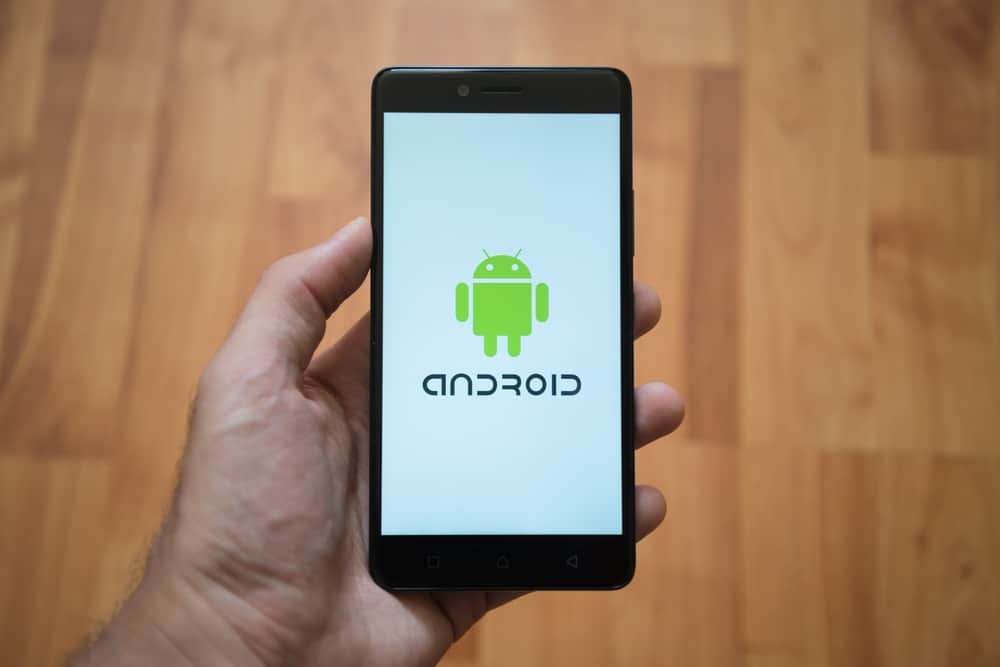 With the advent of mobile technology, users have found themselves constantly on the go, with their smartphones by their side and in their hands. One of the features of these devices is the ability to save web pages to be accessed later without having to connect to the internet.
After being saved, these web pages can be accessed directly from the browser's downloads section or a separate saved pages area. These pages are accessible no matter where you are, whether offline or without an active internet connection.
The ability to save a page, then go back and view it later can help make your reading experience more enjoyable. Especially if you are on a long and busy journey, it is convenient to have an easy way to access what you need. 
But, if you have trouble finding where these saved pages are stored on your Android device, or you don't know how to save them in the first place, this article is for you! 
How To Save Web Pages for Offline Viewing on Android
It's important to know how to save web pages for offline viewing on Android before we look at how to find and access them.
There's no real difference between the process, regardless of what Android device you have or what browser you use.
To save web pages, follow these steps.
Open the web browser of your choice on your Android device.
Go to the web page that you want to save for later.
Click on the three dots to access additional options.
Tap on the download icon to save the page for offline viewing.
Once the web page has been downloaded and saved to your Android device, you can view it whenever you want without having to be connected to the internet.
The methods below will help you find and access these saved pages if you're unsure how to do so.
Method #1: How To Find Saved Pages on Google Chrome
If you've been using Google Chrome as your web browser, you're likely familiar with the saved pages feature. 
This handy tool allows you to easily revisit any page you've previously saved for later use, even if you're not connected to the internet.
So, if you need to find a saved page on Google Chrome, follow these steps.
Open Google Chrome on your Android Device.
Click on the three dots in the top-right corner of the menu.
Tap on "Downloads" from the list of options.
Select "Pages" from the top navigation bar.
This will display a list of all the pages that have been saved.
All the web pages you've saved will be arranged in reverse chronological order, with the most recent being at the top.
You can now open the saved page by tapping on it. Also, you can share or delete a saved page by clicking on the three dots next to it.
Method #2: How To Find Saved Pages on Android's Default Browser
Whether you're checking email, browsing the news, or just looking around, chances are you've used the default browser on Android. But what if you need to find a page you saved a while ago?
Today, most Android devices come with Google Chrome as their default browser, but on some devices, it may be a different browser, like Samsung's Internet Browser, etc.
Here's how to find saved pages on Android's default browser.
Open the default internet browser on your Android device.
Tap on the three horizontal lines in the bottom-right corner.
Select "Saved Pages" from the menu.
Click on any saved page to open it.
On this menu, you can view all the pages you've saved for later use on your Android and delete a saved page if you want to.
This is a great way to keep track of the websites you've been visiting and the articles you've been reading so that you can return to them later without remembering their URLs.
So, if you need a page or website you previously saved, follow this step-by-step guide; it should be easy peasy!
Frequently Asked Questions
How do I delete offline web pages on Android?
You can also delete or share from the same location where you access these saved pages on your web browser.
How do I save a website on my phone?
Right within your web browser, you can save web pages for offline viewing by clicking on the options. Then, click the download button.
How do I bookmark on Android?
You can bookmark a website by pressing the icon that looks like a star and the download button, just like when you save pages for offline viewing.