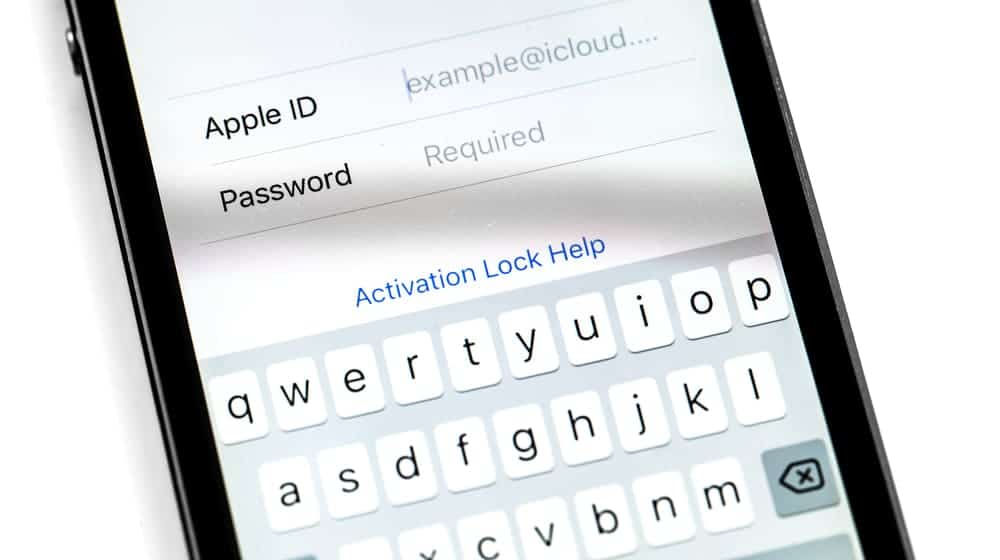 We are all asked to choose tough passwords for all the websites we have accounts in. They must be a certain minimum length, have special characters, numbers, etc. And every site has a different password. So it gets difficult to remember so many of them. Luckily your iPhone remembers them for you too. So in case you forget any of them, you can find saved passwords on it!
There are two methods to access saved passwords on your iPhone. The faster method is by directly asking Siri. The manual method is through your iPhone Settings menu.
Let's check out both.
Method #1: View Saved Passwords With Siri
The inbuilt-voice assistant of your iPhone, Siri, can help find passwords. You just have to ask her. She will point you to the exact location where the passwords are stored.
Open Siri on the phone.
For iPhones with FaceID, press a button on the right side to open Siri. For iPhones models, press as well as hold the Home Button. Also, you can say, 'Hey Siri.'
Command Siri to reveal all your passwords.
Siri can also show you the passwords of specific accounts. For. e.g., Suppose you want to see the password of your Gmail account. Tell Siri, "Show my Gmail password."
After this, verify your account. Use FaceID or TouchID for this.
Now, go to Settings. Here you can copy, view and even Airdrop your password and username.
Siri is instrumental in quickly viewing your password. You don't have to go through the longer manual method given next. You can use this when you need forgotten passwords quickly.
Method #2: Using Accounts and Passwords in Settings
Another method to access your saved passwords is via Settings. If Siri is facing an issue, you can use this manual method.
Open the Settings icon to view the settings page.
Here, click on Passwords & Accounts.
Now, click on App & Website Passwords.
Next, verify yourself using FaceID or TouchID.
You will see a list of accounts and their saved passwords.
Select the website whose password you want to see. It will open up and show you the Username and Password.
You can now copy, view, or Airdrop your username and password.
Albeit, this is a longer process than the previous method. It works for older iPhones before Siri was available. You can even use it if Siri is not functioning properly on any particular day.
In Method 2: For iOS version 13 phones, it is Passwords & Accounts. For iOS version 14, it is Passwords.
How To Edit Saved Passwords on iPad or iPhone?
Now that you have viewed your forgotten passwords, you may also have to edit them. Maybe your old password expired, and the site asked you to update it with a new one. But you will have to change the saved passwords on your phone.
To do this, follow the below steps:
Go to the Settings option on your iPhone.
Click on Passwords & Accounts.
Next, select App & Website Passwords.
A list of websites with saved passwords will be displayed.
Long press on the website whose password you want to update — select Edit.
You can now tap on the username or password to change it. Additionally, you can even delete the pass from the list if you wish.
After making the changes, click on 'Done.'
Additionally, you can also change your passwords on your website from your phone. In the above process, tap on the password to be changed. Then tap 'Change password on the website.' Safari will open the website where you want to change your password.
Conclusion
With so many passwords to remember, it can get tricky and confusing. But Apple gives you two ways to get back saved passwords. First is, you ask Siri directly for the saved passwords. She will guide you to them. The other way is to go to your iPhone Settings and follow the manual method. Both ways are pretty straightforward. The manual method can be used when Siri is not working and vice-versa.
Frequently Asked Questions
What are AutoFill Passwords?
Apple lets you automatically fill in passwords on websites. It saves them the first time you choose an account password. If you don't want passwords to be saved, you can disable this option. Do this by going to Settings –> Passwords & Accounts. You will now have to manually fill in passwords here.
What happened to Accounts & Passwords in iOS 14?
The Accounts & Passwords in previous versions of iOS have been replaced in iOS 14. It has been divided into Passwords, Mails & Calendars.
How do I find saved passwords on my Mac?
You can easily find the saved passwords on your Macbook. Go to the System Preference and click on Passwords. Here you will find a list of websites with saved usernames and passwords. These are saved by the default Autofill enabled option on Mac devices.
How do I find saved passwords in Safari on an iPhone?
Follow the same steps as outlined in the above two methods. You will see the list of websites with usernames and passwords. Choose the option having the safari website URL. Your username and password will be revealed.
How can you manually add passwords to an iCloud Keychain?
Go to your iPhone's Settings menu and click on Accounts & Passwords. Here tap on Website and App Passwords. Click on the (+) icon. Enter the website and your username & password. Click on 'Done' to complete the process.
How do I check for my saved Google passwords?
On your Android tablet or phone, open the Chrome app. Now click on more settings in the browser and tap Passwords check passwords. You can simply type passwords.google.com in the browser URL on your laptop browser. It will take you to a page having websites and their saved passwords.