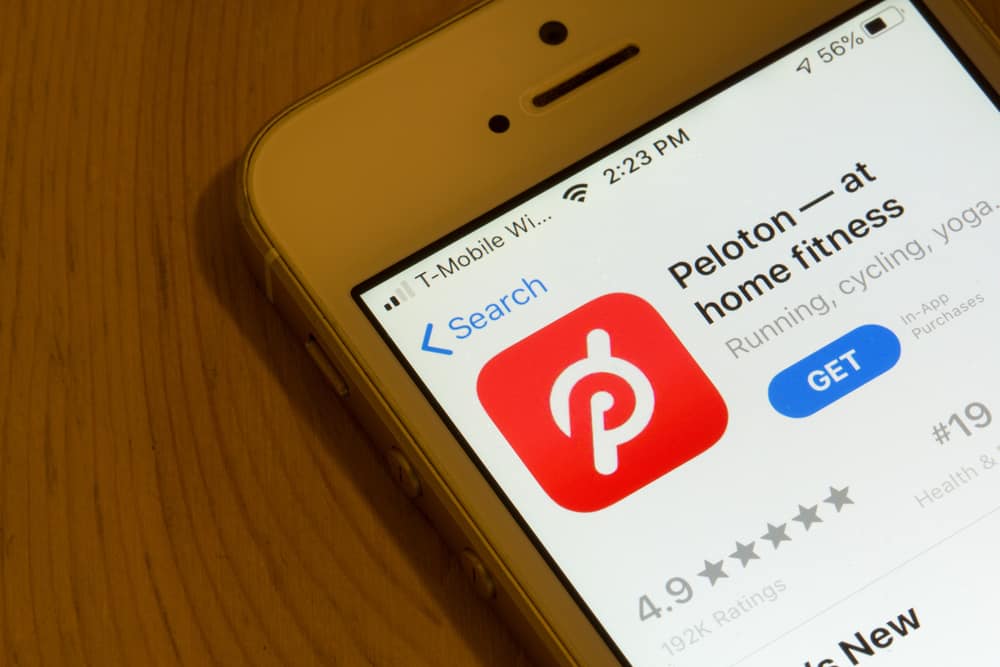 The Peloton app is arguably the best way to get in shape. It combines riding with a variety of other activities for a full-body workout. And with scenic rides, just because you're indoors on your Peloton bike doesn't mean you can't enjoy the outdoors.
Originally, Peloton's app offered scenic rides, but now you'll need Peloton's hardware, such as its bike, for access to scenic rides. In addition, an all-access membership is also required if you want to use this feature.
In essence, scenic rides are pre-recorded outdoor rides you can watch at home as you ride your Peloton bike. But, if you don't own a Peloton bike or treadmill, you're out of luck – you can't use the app only to access them anymore. 
This article discusses what scenic rides are, how you can access them, and where they can be found within the Peloton app. 
What Are Peloton Scenic Rides?
Peloton scenic rides are virtual tours of some of the most beautiful places in the world, and they're perfect for riders who want to see things from a different perspective while they ride.
These rides give you a great workout and can be fun to watch. The rides are typically filmed in beautiful locations, so you can enjoy the scenery while you work up a sweat.
Among the many features Peloton offers, scenic rides are one of the ways to give you a more immersive workout experience from the comfort of your home.
You can ride your Peloton bike at home while enjoying the idyllic landscape of New Zealand, taking a city tour in Abu Dhabi, or cycling along the Pacific coast on the Big Sur ride.
Types of Peloton Scenic Rides
There are many different types of scenic rides available on the Peloton bike. Here's a look at each type and what you can expect when you take one.
Guided Rides: This type of ride is accompanied by an instructor who offers suggestions for resistance during the ride and an audio tour of the location.
Time-based: There is a set schedule for these rides, and the length is determined by how long they take to complete.
Distance-based: These types of rides offer a set number of kilometers or miles to be ridden with no time limit or set schedule.
Regardless of the type of Peloton scenic ride you choose, all of them are designed to give riders a sense of what it's like to ride outdoors virtually.
How To Find Scenic Rides on the Peloton App
Unfortunately, Peloton's scenic rides are no longer available on their app, so you can't access them that way anymore.
Your only option for accessing scenic rides or scenic runs is to purchase a Peloton Bike or Bike+ or a Peloton Tread or Tread+.
An all-access membership with their hardware is also required to enjoy scenic rides along with their machinery. 
Peloton said they removed these from their app because they upgraded their scenic rides with new elements that can only be best experienced on their bikes and treads.
How To Access Scenic Rides on the Peloton Bike
With Peloton's Bike and Bike+, you can experience scenic rides through some of the world's most beautiful landscapes, from the shores of Hawaii to the Australian outback.
There are time-based, distance-based, and guided rides offering scenic views of forests, rolling hills, and metropolitan areas.
So, if you're looking for a way to add some extra enjoyment to your Peloton cycling experience, you can access scenic rides by following these simple steps.
Power on your Peloton Bike or Bike+.
Click on the user profile that you're using.
Look for the "More Rides" option in the bottom menu and click on it.
Tap on the "View Routes" option from the scenic rides menu.
Choose between time-based, distance-based, or guided rides, according to your preference.
Find the ride that you like and then click on it to begin.
And that's how it starts. Now that you know the basics, it's time to get ready to pedal! Enjoy the view while staying indoors.
Wrapping Up
Whether you're new to exercise or just looking for a change of scenery, Peloton scenic rides are an amazing way to enjoy the natural beauty while getting a great workout.
Frequently Asked Questions
Are the scenic rides on Peloton free?
There is no free access to scenic rides on Peloton since you need an all-access paid membership and a Peloton Bike or Bike+.
Where are scenic rides on the Peloton app?
Peloton's scenic rides are no longer available on the app; to access them, you must have a Peloton Bike and an all-access membership.
How many scenic rides are there on Peloton?
Peloton offers over 230 scenic rides from different national parks and locations and major cities, with more being added every day.