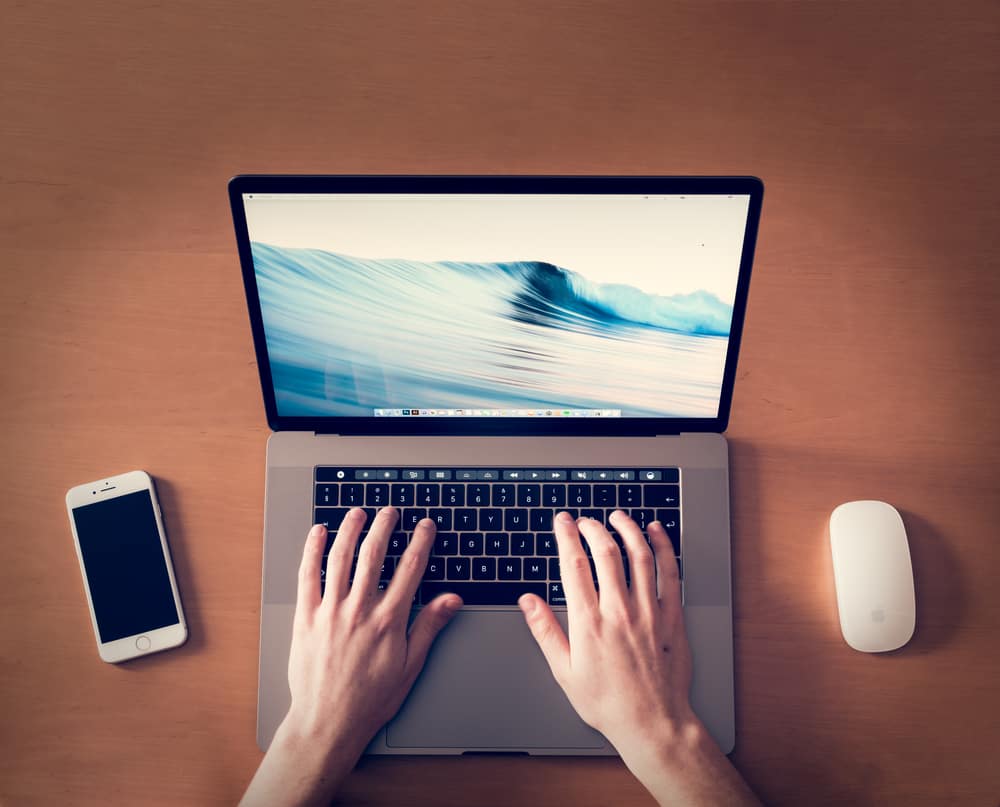 Your Mac seems to be running extremely slowly. What is causing this? Multiple factors can cause a Mac to run slowly, but how will you know what is causing the problem?
It's good that all Mac OS devices come with an app called Activity Monitor that displays real-time resource usage and CPU hogs on your Mac. You can force quit any application which is causing the problem to ensure Mac performance falls in line with your expectations.
This article explains what Activity Monitor is and how it can help you identify Mac problems and solve them to keep your Mac running smoothly. It's time to get started.
What Is the Activity Monitor on Mac?
Activity Monitor comes pre-installed with Mac. As the name suggests, Activity Monitor lets you see everything running on your Mac. 
In laypeople's terms, Activity Monitor displays the list of programs running on the Mac just like what Task Manager does in Windows. It also shows crucial information about running programs like CPU usage, energy and disk consumption, and network bandwidth. 
Whenever your Mac becomes unresponsive due to application usage exceeding the CPU capacity, you can force quit these applications with Activity Monitor easily without being tech-savvy.
How To Open Activity Monitor
Activity Monitor comes pre-installed with Mac. Therefore, it can be easily accessible through the launchpad. 
To access the launchpad, click the F4 button on your Mac or the Launchpad icon and search for "Activity Monitor".
If this seems complicated for you, there is a quicker method.
Click the Command key and spacebar simultaneously, leading you to the Spotlight search. Type "Activity Monitor" and press the Enter button. This will automatically open up the Activity Monitor app. 
When you open the Activity Monitor, you can see 5 different usages on your Mac.
CPU.
Memory.
Energy.
Disk.
Network.
Cache.
How To Find Unresponsive Apps and Processes Using Activity Monitor
You can access Activity Monitor to find out all about the programs running on your Mac and the number of resources they are consuming. This information on your display will help you know which apps or processes are consuming most of the resources leading Mac to act sluggish. 
Here is how you can find unresponsive apps and processes using Activity Monitor.
Launch Activity Monitor. On the next screen, you will see all the processes and apps running on your Mac. 

At the bottom of the screen, browse through the detailed information about CPU usage.
How To Close Unresponsive Apps and Processes Using Activity Monitor
When you notice that a particular app or process is taking up most of your Mac's resources resulting in sluggish performance, you should close it. 
If the traditional method of closing won't work, here is how you can close the unresponsive apps using the Activity Monitor.
Once you know which app to close, select the app. 
At the top of the screen, you will see the close (x) button; tap it.

You will have to click the "Force Quit" option on the next screen.

How To Increase Mac Battery Backup With Activity Monitor
As said, Activity Monitor monitors CPU usage and displays the app's battery usage and process running on the Mac. 
 Here is how you can see the energy usage of the Mac using Activity Monitor and close the apps that are draining out the battery fastly.
Launch Activity Monitor and tap the "Energy" tab from the header section. 

Under the "Energy Impact" tab, you can see the power consumption of each app running on your Mac. 
Increasing battery life can be achieved by closing an app that consumes much battery power. 
How To Limit Internet Usages on Mac Using Activity Monitor
It is not uncommon for apps to download files in the background, resulting in excessive internet usage. You can track all the internet usage of your applications with Active Monitor, and you can minimize those applications that are using the most internet bandwidth.
Here is how to limit internet usage on the Mac using Activity Monitor.
Select the "Network" tab from the header section. 

Sort "Sent Bytes" and "Rcvd Bytes" from highest to lowest by clicking the option to detect unexpected internet usage. 

Use less bandwidth by ceasing to run applications that take up much of it.
Final Take
MacBooks come with a great feature called Activity Monitor, which helps troubleshoot a wide range of issues. Not only does it allow you to force quit unresponsive apps and programs, but it also controls your energy consumption and internet usage on the MacBook. The quick tips we shared in this blog will help you control everything running on your Mac and ensure it functions smoothly.