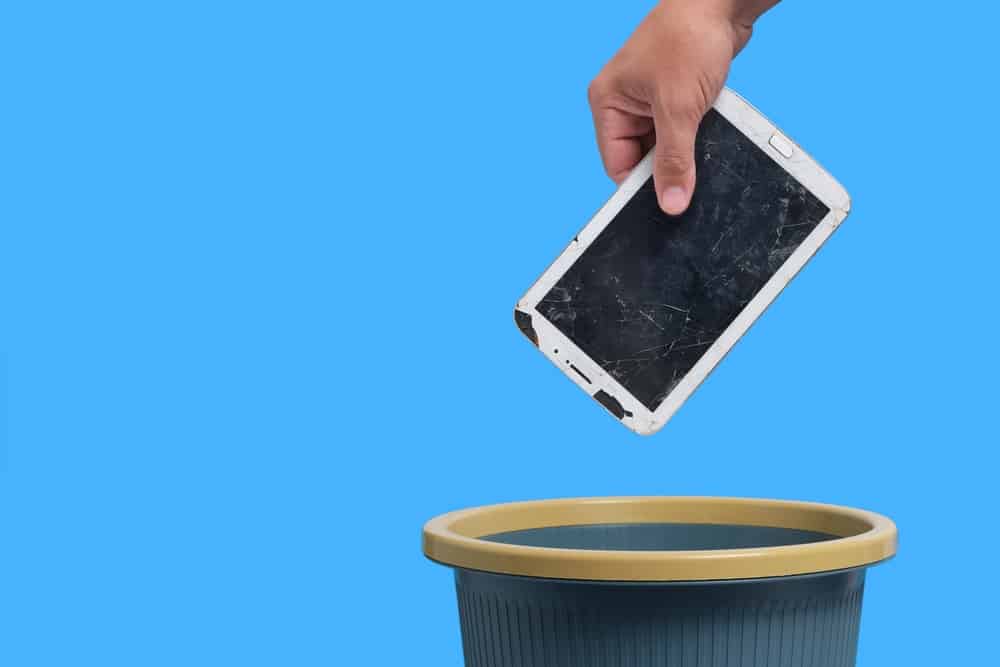 Does the constant reminder of "storage space running out" on your device make you nervous? Have you recently deleted something on your Android and wondering where it went? Many users don't know where the deleted items are on their Android devices.
Android devices do not have a default trash app for deleted documents, images, and videos. However, you can open an app and access its Trash folder to find your junk and deleted files. 
To make things easy for you, we took the time to write a detailed step-by-step guide on how to find trash on Android with clear instructions. We have also explained how to use Recycle Bin app and delete trash on your Samsung device. 
Is There a Trash App on Android? 
Unfortunately, there is no designated application for trash on Android, and you must discard undesired data from different applications one at a time. The reason is that most Android devices have limited built-in storage, so the stored files are permanently removed once you delete them.
Finding Trash on Android
Since Android has no assigned applications to which trash is directed, you can use the following 4 step-by-step methods to locate deleted files on your device.
Method #1: Finding Google Photos Trash 
You can find deleted photos in Google Photo's built-in Trash folder with the help of the following steps.
Tap Google Photos.
Tap "Library".

Select "Trash".
Once you tap "Trash", you will find all your deleted photos in the folder. 
You can only see deleted images in Google Photos for the next 60 days, after which they will be deleted automatically.
Method #2: Finding Gmail Trash
You can find your deleted emails on the Gmail Android app using the quick and easy steps below.  
Tap Gmail.
Tap the icon with three horizontal lines at the top right corner of your screen.
Select "Trash/Bin".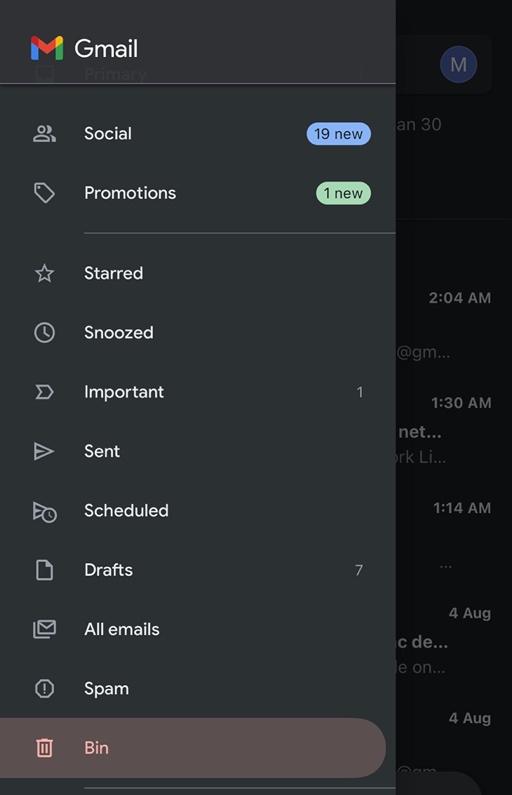 Unsolicited emails from unknown senders are sent to the "Spam" folder, and you won't be able to find them in the "Trash" or "Bin" folder.
Method #3: Finding Dropbox Trash
To find the deleted files on Dropbox, follow the steps below.
Tap Dropbox.
Log in to your account.
Tap "Trash".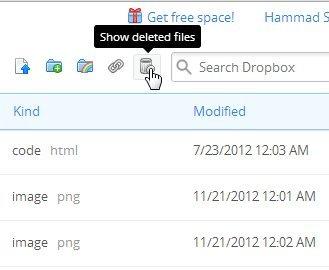 Method #4: Finding File Manager Trash
You can locate the deleted data present in your pre-installed File Manager Android application with the help of these steps.
Tap File Manager.
Tap "Categories".
Tap the "Recently Deleted" icon to find the files you have removed.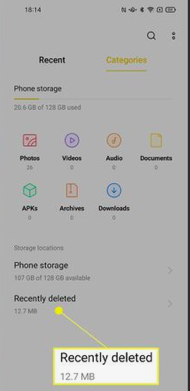 Finding Trash on a Samsung Android Device
Trash items can be located explicitly on Samsung Devices through an easy-to-follow procedure.
Tap My Files.
Tap the menu icon.
Tap "Trash".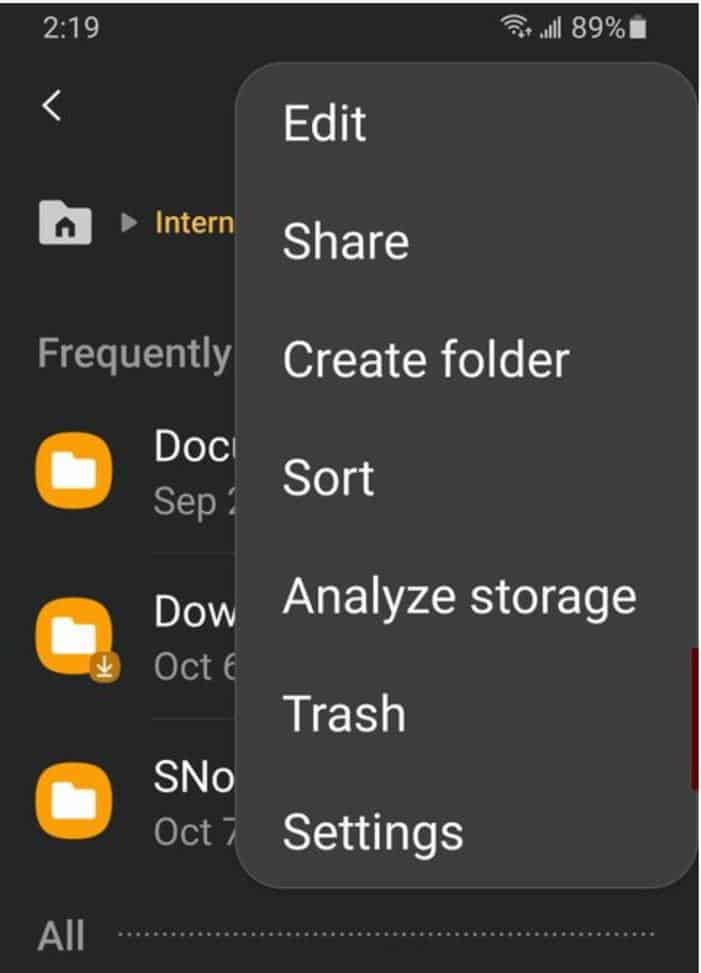 Finding and Deleting Trash Using the Recycle Bin App
Even though Androids do not have built-in trash, you can still download a third-party app that serves as a Recycle Bin on your computer. Following these steps, you can download such applications and permanently delete futile data.
Install the Recycle Bin app on your Android and launch it to open deleted files. 
Select the file you want to delete from the "Recovery Bin" and tap the red cross icon.
Tap "Delete" on the pop-up message to permanently delete the file from your device.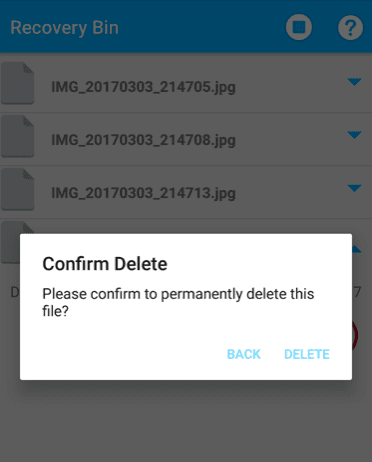 Recycle Bin allows you to recover deleted files with these steps. Open the app to find deleted files. Select the file you want to recover from the app and tap the green tick icon. Once you have recovered the file, it will no longer appear in the app and will be moved to its original location.
Summary 
In this guide, we have explained how to find trash on Android. We have also discussed ways to find trash on Samsung devices and remove it using the Recycle Bin app.
Hopefully, your questions are discussed in this article, and you can successfully delete items on your Android device and locate them afterward.
Frequently Asked Questions
Can I permanently recover deleted items on my Android?
You must permanently delete items only if you are confident that the files are no longer needed since even the most reliable Android recovery apps cannot guarantee to restore these records.
Is it possible to find deleted messages on my Android device?
No. Locating your deleted message on Android phones is impossible since there is no trash folder for the removed messages.
Is there a trash option for the voice recorder on Samsung?
Samsung introduced a "Trash" feature for its voice recorder in 2018. However, to use it on your phone, you must first enable it by tapping the three dots, navigating to "Settings", and tapping the toggle next to "Trash" to turn it on.
Where do files go when I permanently delete them?
Your deleted files remain at their original location and are marked "writable". Once they are overwritten, the new files will replace the old ones.