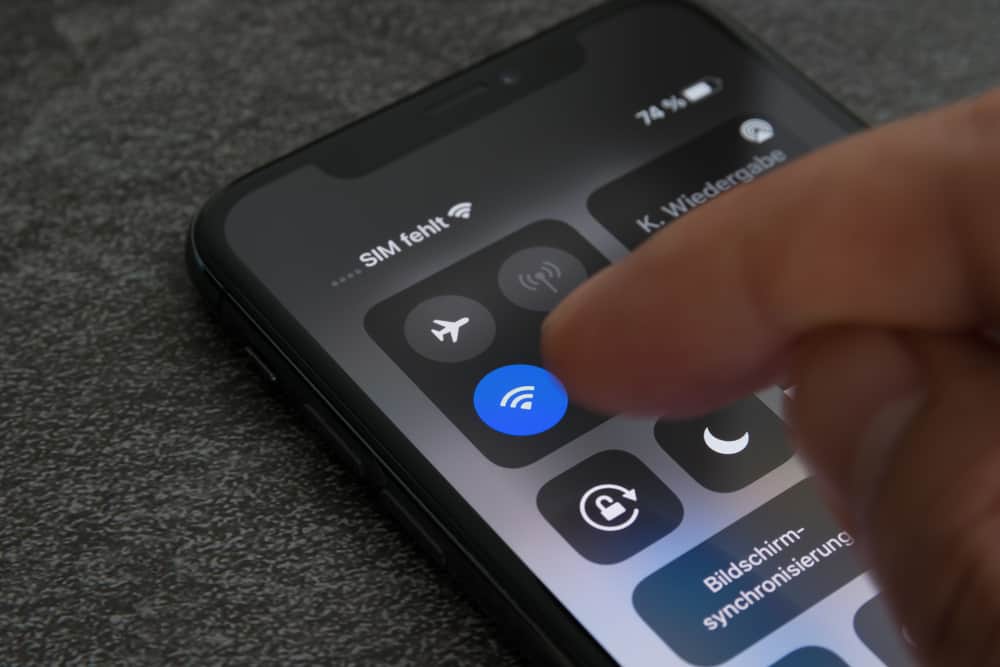 It is common to find yourself forgetting the Wi-Fi password. If you have the same issue on your iPhone, don't worry. We're here with the best techniques.
We have listed several ways to find Wi-Fi passwords on iPhones in this post. Go through the detailed explanations and learn how to find a Wi-Fi password on iPhone.
How to Find Wi-Fi Password on iPhone
Finding a Wi-Fi password on iPhone is not an easy task. Apple doesn't allow you to see passwords on your iPhone. iOS lacks the feature of finding Wi-Fi passwords.
But there are some ways to look up passwords on iPhone. We'll discuss all the possible ways step-by-step here in the following sections. Read on to find out!
Method #1: Share Wi-Fi Password
The easy and quick way to find a Wi-Fi password on iPhone is to share your Wi-Fi connection with another iOS device or iPhone.
It is essential to make sure that:
Both devices are iOS.
Bluetooth is enabled on both devices.
Now, you can share Wi-Fi password in just a few steps:
Hold or keep both iPhones near each other. The devices should be in close physical proximity so they can connect.
Open Wi-Fi on the other device and pair it with your iPhone.
The "Share your Wi-Fi" will appear on your iPhone screen.
Tap "Share Password."
Your Wi-Fi password is sent to the other device. Tap "Done" and see your password on the other device.
This is a simple method to find a Wi-Fi password on iPhone. Next, we have the iCloud keychain settings method.
Method #2: iCloud Keychain Settings
If your iPhone is synced with an iCloud account, you can quickly check the Wi-Fi password.
Follow the steps given below to find the Wi-Fi password on iPhone:
Open "Settings" on your iPhone.
Tap on Apple ID and choose a Keychain. Make sure it is on.
Tap on System Preferences.
Click the Apple icon on the top left corner.
Click Apple ID. And select iCloud.
Click Applications and open the utility folder.
Open the Keychain Access app.
Select the Wi-Fi network of your iPhone or type the network name. Hit the Show Password button.
And your Wi-Fi password is now in front of you. Next, we have our third method, enabling us to find Wi-Fi passwords on iPhone through the router settings.
Method #3: Find the Wi-Fi Password in Router Settings
Suppose you have trouble finding a Wi-Fi password in your home or office. The best source is the Wi-Fi router.
Ensure you are connected to a Wi-Fi network whose password you want to have.
Open "Settings."
Tap "Wi-Fi."
Tap the i-icon next to the Wi-Fi-network name.
The IP address will appear, tap and hold it to copy the number of the router.
Open any web browser on your iPhone.
Paste the router's IP Address you copied.
Provide the username and password you created while setting up the router — tap Sign-in.
Important to note: Sometimes, the username and passwords are set by default, so they enter automatically as admin. If not, you'll find it written somewhere or on the backside of your Wi-Fi router. (All Wi-Fi routers have the same login settings).
Click on "Wireless" on your iPhone (the button name can vary from router to router). Suppose you don't have a button 'Wireless'; tap other controls to find basic Wi-Fi or security settings.
Finally, you'll have a Wi-Fi password under the network name.
Make sure you have deleted the previous password and changed it to something new. Save the changes so that you'll not get trouble finding a Wi-Fi password.
Conclusion
It is easy to forget passwords nowadays as we have login credentials on several social media handles, different apps, and software.
Most devices automatically connect you with the Wi-Fi network you logged in to recently. The problem is that iPhones don't have the feature of finding a Wi-Fi network's password.
So, we have provided you with ways and techniques to find the Wi-Fi password of your desired Wi-Fi network. With these three methods, you can find Wi-Fi passwords on your iPhone; follow the above steps, and your issue will be resolved.