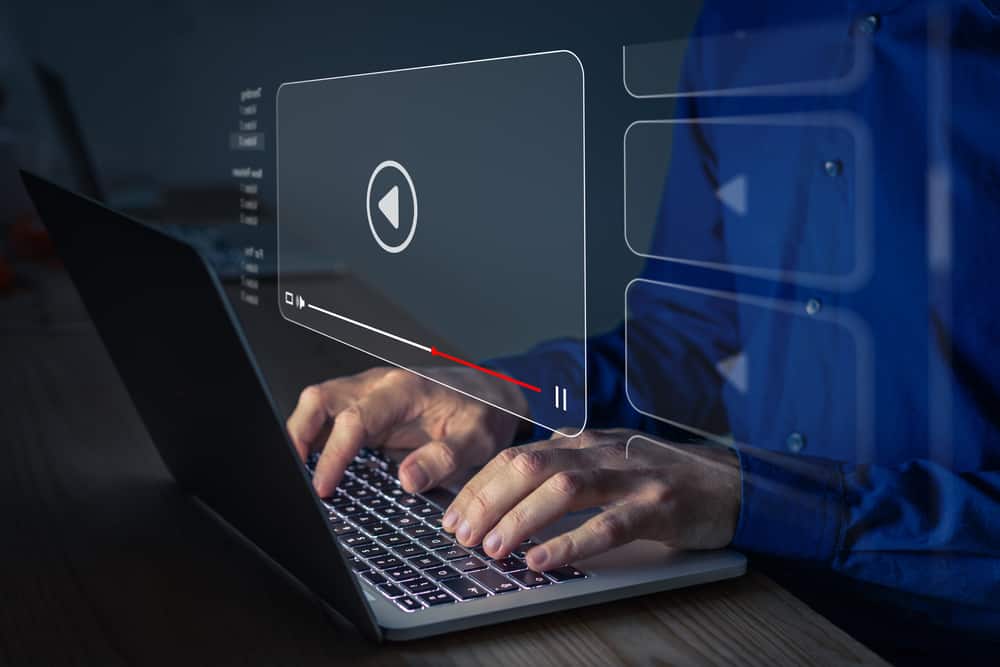 One of the most significant concerns users have around the process is how to fit the computer screen to a TV. When you connect your system to a TV, the image will stretch out to the margins, particularly on the left and right-hand sides. As a result, whatever you view looks zoomed, stretched, or even distorted, thereby diminishing your viewing experience.
In some cases, all users want is to get their laptop or PC connected to their TV. They don't wish to enlarge the screen, so the setup remains pretty simple, as long as they have an HDMI cable. In this article, we will show you how to fit your computer screen to your TV while still producing a sharp image.
To fit your computer screen to your TV, you have to go to your windows settings on your computer and set the proper resolutions.
If your system relies on Windows 10, follow these steps to adjust your laptop or computer screen to TV and ensure it precisely fits in.
How to Fit Computer Screen on TV Windows 10
Here is how to fit your computer screen on a TV. These directions are based on the Windows 10 operating system. However, this guide is also similar to how it is done on other Windows versions.
Method #1: Adjusting Your Computer or Laptop Screen Size to TV
Before anything else, you'll be interested in knowing that the process of fitting the size of your computer screen to a bigger TV screen remains the same, whether you have a traditional desktop computer or a laptop. If you're aware of the underlying principles, such as connecting the monitor of your desktop computer to a TV, the steps will sound pretty easy to you.
Upon connecting your PC to your TV, you'll notice that the image looks odd. This is because your TV won't support your laptop or computer resolution. At this moment, don't give up. Just bear in mind that if you have paired the two devices properly, you're on the right track. Your next step is to use Windows settings to get the TV resolution right. Let's find out what has to be done next:
Step #1: Type "Display Settings" in the Windows search bar and tap the search button to go to settings.
Step #2: Check "Display Resolution," the most critical setting under Display Settings. In most cases, selecting an incorrect resolution that isn't supported by the TV is the underlying reason why users face trouble with screen adjustment between the two devices.
Most laptops and desktop computers support 1920 x 1080 px (full HD resolution). This is exactly what you should choose to adjust the computer screen size to your TV. If this option is not available on your device, select and try each of the other resolution choices and see which one works best for your TV. The 1366 x 768 px is typically the next best resolution option if a TV doesn't support the full HD choice.
To study the resolutions supported by your TV, either conduct an online search for the TV model you're using or thoroughly study your TV's user manual.
By completing this step, you should have successfully adjusted the screen size of your PC to your TV, but if you're working with multiple displays, you'll have to make some more effort. It includes the following:
Step #3: If you're working with multiple displays, you'll have other things to do, such as extend your laptop or desktop computer screen or mirror it. If this is exactly what you want to do, some adjustments in the "Multiple Displays" option will be the required solution right for your TV.
You can set both the display resolution and refresh rate by going to the "Scaling" tab. Under this tab, select size and make size adjustments based on the image at the corner of the window. When you believe you've achieved the right setting, click "resize." As soon as you hit that button, your screen will become adjustable. All you need to do is drag and correctly place the corner indicators.
If done right, your TV resolution will most likely be adjusted so that the screen of your PC fits precisely to the TV screen.
Now that you know how to fit the screen of your laptop or desktop computer into a TV, let's take a look at some valuable tips when working through the screen adjustment process:
Method #2: Other Valuable Tips
Before going into screen adjustment, think about whether you need an HDMI cable to connect your PC to your TV, or you can do so wirelessly. A physical HDMI cable is still a better idea, which will continue to provide the best results despite an enormous amount of data being transmitted between the two devices.
To connect the devices wirelessly, navigate to Display Settings > Multiple Displays and select "Connect to a wireless display." Given that your TV is switched on and is paired with the same Wi-Fi network as your PC, it should display in scanned devices. Choose your TV and connect it.
Try to keep your laptop battery full when connecting it to your TV. We recommend keeping it plugged through the process.
Keep in mind that a long HDMI cable can adversely impact connection quality, so try to use the shortest one and make sure that it's properly connected to the devices.
Avoid handling the cables when your hands are wet. Dry your hands first, and then connect the wires. This should keep you safe from short circuits and more severe events.
Conclusion
It would help if you understood how to fit a computer screen into TV Windows 10. As you may have found out, the process shouldn't be complicated if you have the physical or wireless means to pair the two devices. We genuinely hope that this guide helps you achieve your easy adjustment goals.