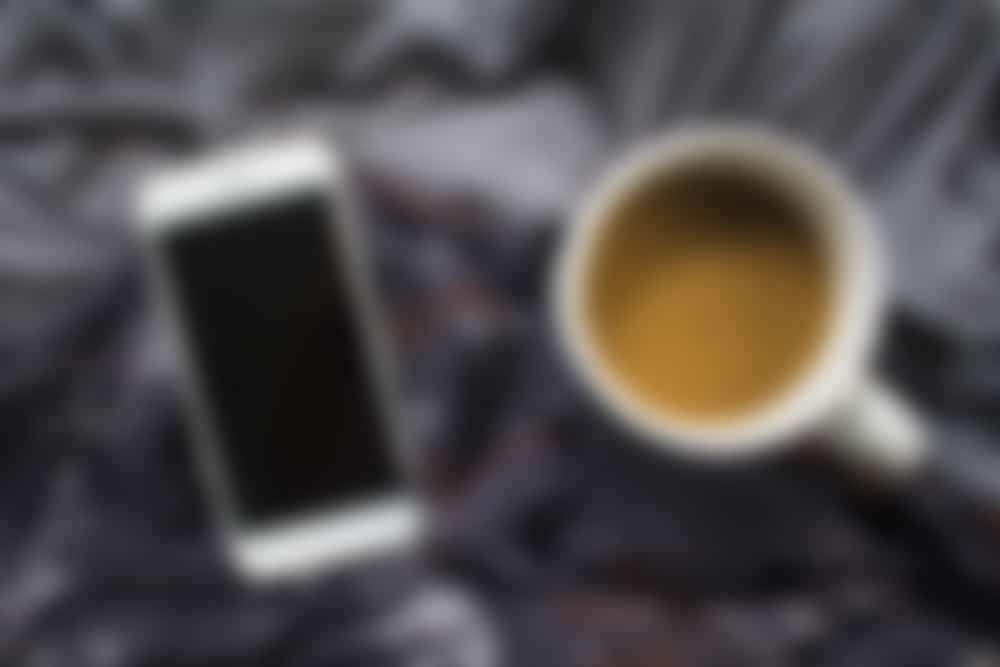 You've taken a trip and captured the amazing scenery with your iPhone's camera to show off your latest and greatest moments to friends and family. Still, when you get home, you realize that there are some problems – the video is blurry and poor quality. Don't panic! There's still hope! 
If your photos or videos become blurry, don't just throw in the towel. There are ways to fix it. You can enhance and possibly fix blurry videos or images using iPhone's default Photos app and some other third-party tools.
Whether it's a video you recorded with your iPhone or one that someone else sent you, there are specific steps you can take to improve the clarity. While it won't miraculously fix all the blurriness since that is technically impossible, it can certainly improve if you try.
Learn in this article how you can fix blurry videos on your iPhone and some tips to avoid recording blurry videos in the future! 
How To Fix a Blurry Video
If you already have a blurry video or image on your iPhone and want to improve its clarity, you can do a couple of things.
With iPhone's default Photos app or a third-party tool, you can enhance the quality and sharpness of a video or image by adjusting the color balance, sharpness, contrast, and other settings.
Method #1: Using the Default Photos App
The first method is using the default Photos app instead of third-party apps. This app is built into the iPhone and has many features that can help improve the clarity of your video.
If the video were originally shot blurry or pixelated, this wouldn't magically fix all of the blurriness, but it can enhance clarity and improve quality.
Here's what you need to do.
Open the Photos app on your iPhone.
Locate the video or image that you want to improve.
Click on "Edit" from the top-right corner.
Find "Noise Reduction" from the options and adjust it to where you feel the video's clarity has improved.
Select "Sharpness" and increase it by 30-40, depending on your preference.
Click on "Done" to save the video.
It won't do wonders, but in theory, this should improve the overall quality of your video, fix some of the blurriness, and provide a crisp and clear image.
Method #2: Using Third-Party Apps
You can also use one of the many third-party video-enhancing apps available in the App Store to improve your video quality. 
Some applications let you upscale resolution, enhance lighting and stability, adjust brightness, and denoise blurry videos, such as PowerDirector, Videoleap, Emulsio, and many others.
Almost all apps have a similar interface, so you can use whichever app you want. Let's take a look at PowerDirector.
Download and install PowerDirector (or any other app you want).
Launch the app after it is installed.
Import the video that you want to edit.
From the effects, apply noise reduction and adjust it according to your liking.
Adjust the sharpness, contrast, and brightness settings to improve the lighting.
Use the "Stabilizer" option to reduce the camera shake.
Apply filters and adjust the color correction settings.
Tap on the "Share" icon and then save the final video to your gallery once you're happy with it. 
Using third-party apps has proven successful for some users but less for others. So, in the end, it all comes down to the quality of the original video.
Method #3: Adjusting Your iPhone's Camera Settings
Rather than focusing on improving the quality of previously recorded videos, in this method, we'll focus on preventing blurry videos from being recorded in the future.
So, if you're regularly recording videos on your iPhone and encountering blurry footage, you can make a few adjustments to the camera settings to help remedy the situation.
Here's what you need to do.
Open the Settings app on your iPhone.
Scroll down and find "Camera" from the list of options.
Click on "Formats" and select "High Efficiency".
Click on the "Record Video" option and select the highest resolution available.
Make sure "Auto HDR" is enabled.
By adjusting all these settings, you'll be able to capture better images and videos from now on with your iPhone camera.
Tips To Prevent Blurry Videos
If you're having trouble taking videos or pictures on your iPhone, and they're all turning out blurry or of poor quality, you can do the following to improve the quality.
Here are a few tips.
Clean the camera lens using a microfiber cloth.
Use a tripod or stable surface while recording to keep your phone perfectly aligned.
Avoid recording using your iPhone in low light conditions.
Wrapping Up
If you're still experiencing blurry videos, it could be that your iPhone's lens is damaged or that you're using an old iPhone, and you may have to upgrade to a newer one.
Whatever the case may be, hopefully, our guide has given you some direction in fixing whatever problem is preventing you from recording and viewing clear videos on your iPhone.
Frequently Asked Questions
Can I fix a blurry video?
A blurry video can be fixed to a certain extent. Still, if it were shot with a low-quality camera with blur and pixelations, it wouldn't miraculously fix it, although it will undoubtedly help.
How come when I receive a video, it's blurry?
As videos are sent via WhatsApp or other messaging apps, the size and resolution are compressed due to the large size, making them blurry.
How can I increase video clarity?
Video recorded in low lighting conditions will be fuzzy and of poor quality. Shoot in a location with good natural lighting for better video quality with enhanced clarity.
How do I improve video quality on my iPhone?
If you want better-looking videos with good quality, you can increase the resolution and enable HDR in the Camera settings on your iPhone.