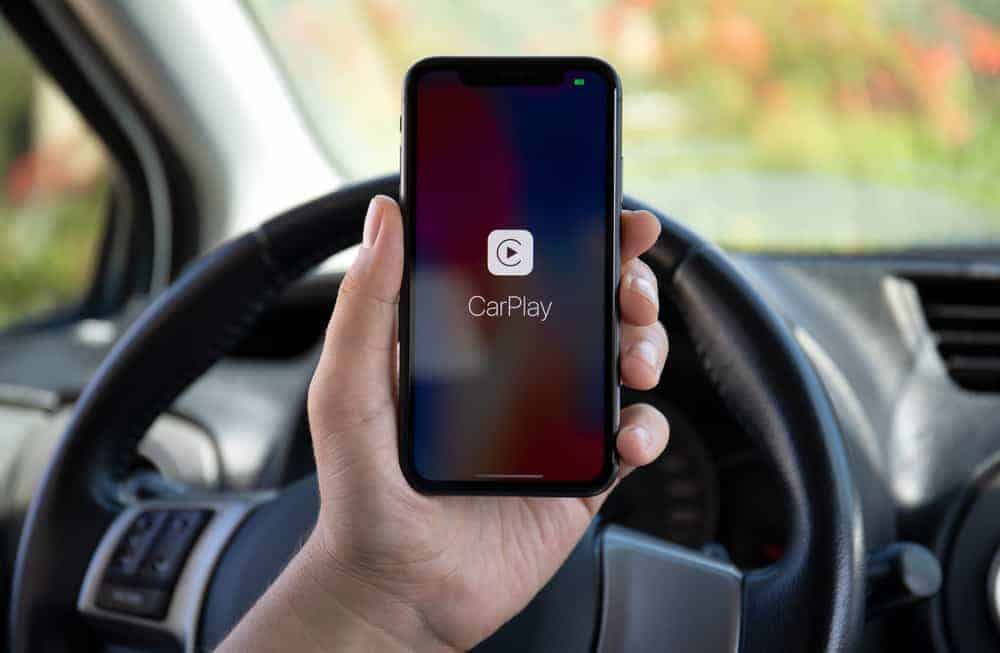 Apple CarPlay gives you the ultimate enjoyment of your car as you make phone calls, listen to your most exciting sounds and text your friend without a hitch.
When your CarPlay stops working, that's the moment you enjoy your car less as there may be no connection, no calls answered, no texts, difficulties in opening apps, and lots more.
If you encounter any of these issues, there's little to worry about as you are where you'll find solutions to those problems.
First, we highlight the significant challenges you may face with your Apple CarPlay.
Major Issues Affecting Apple CarPlay
Your Apple CarPlay may not have worked for a variety of reasons. These are not limited to your connectivity and software version.
These issues may be:
An outdated iOS version.
Bluetooth no getting connected.
Poor integration of devices.
Faulty USB cable.
Your iPhone is not getting detected.
Setting up your Apple CarPlay also matters, as this is a prominent issue people face. There may have been mistakes made during the setup of the CarPlay, and it's not coming up.
How To Setup Apple CarPlay
Here's how you should set up Apple Carplay:
It would be best to have your car engine rolling, so the first step is to start your car.
Turn on Siri and ensure it's activated.
Connect your device to your car either by using Bluetooth or a USB cable.
Fixing Your Apple CarPlay Issues
There are various ways to get this done, but it's essential to know the root of the problem involving your Apple CarPlay. It's important to check where the root of the issues are as that will help have a better idea of solutions.
Before seeking solutions, you must conduct what's known as Preliminary Checks. Some of these checks involve:
Make sure your iPhone is on, and your car's infotainment is also turned on.
Ensuring Apple CarPlay is supported in your region since it's not open to every region.
Check if Apple CarPlay has compatibility with your vehicle. In the absence of a syncing, you can reach the manufacturer for details or buy a stereo that can help connect Apple CarPlay.
Updating your iOS to the latest version in order for it to support your Apple CarPlay.
Ensuring there's no Bluetooth device connected to your car simultaneously as this may affect your Apple CarPlay's operation.
After conducting these checks and confirming they've been sorted, you can go on to solve the Apple CarPlay issues using the following methods.
Fixing Apple CarPlay Screen Time
Your CarPlay must be enabled on your iPhone for it to work optimally. Sometimes, other settings affect the functionality of your CarPlay, and it's important to check, so it is enabled again. To achieve this:
Go to Settings on your iPhone.
Go to Screen Time.
Go to Content and Privacy Restrictions.
Go to Allowed Apps and enable your CarPlay.
Fixing Apple CarPlay When Your Phone Is Locked
Your CarPlay must be enabled when your phone is locked. If this is not enabled, your Apple CarPlay won't work. To do this:
Go to Settings.
Go to General.
Tap on CarPlay and find your car from the connections available at the time.
Toggle on the Allow CarPlay While Locked option.
Fixing By Enabling Siri
Your Siri Voice Assistant has to be enabled too. If Siri is not enabled on your iPhone, your CarPlay will not work as the software has been built to operate using Siri.
To activate your CarPlay with Siri:
Go To Settings.
Activate Siri by searching for it using the search button.
Activate the Siri assistant using the side button or the home button, depending on your iPhone model.
Toggle on Allow Siri when locked, and this will help keep your CarPlay in sync with the Siri Voice Assistant.
You have to consider other options when your Apple CarPlay is not functioning. These, albeit secondary, maybe the main reason the Apple Car Play isn't connecting with your iPhone and not working in your car.
Some of the things you should consider doing when your Apple CarPlay isn't functional are;
Replacing Your USB Cable
Your CarPlay may be supported via a USB cable. Some cars are built to function like that. Check if the USB cable you use is faultless. There may be damaged or worn wires, and if this is detected, get a new cable for your car and connect your Apple CarPlay to it.
Keeping Your Bluetooth On
Your Bluetooth has to be kept on for your Apple CarPlay to connect if the CarPlay is connected through the wireless route.
Often, people forget to turn on their Bluetooth and discover their CarPlay isn't working. Turn on your Bluetooth and remove other devices that may attempt to stand in the way of your Apple CarPlay connection.
Reconnecting To Apple CarPlay
Sometimes, the CarPlay may have disconnected from your iPhone, or it may need a form of reconnection. When this happens, forget the CarPlay and reconnect. Not totally forget, but to toggle on "Forget" on your iPhone and reconnect to establish a new connection.
Starting Your iPhone and Vehicle Again
Starting your vehicle again also works. But before you do this, you have to turn off your iPhone and restart again. This is done by holding down the Side button and Volume Up buttons for the latest models of the iPhone, including X and others.
Summary
To make the most of these solutions, or find more expert opinions from the source, contact Apple Support Centre about your CarPlay issues. The answers are often simple to have an optimal experience of your Apple CarPlay and enjoy music and other new technology in your vehicle.