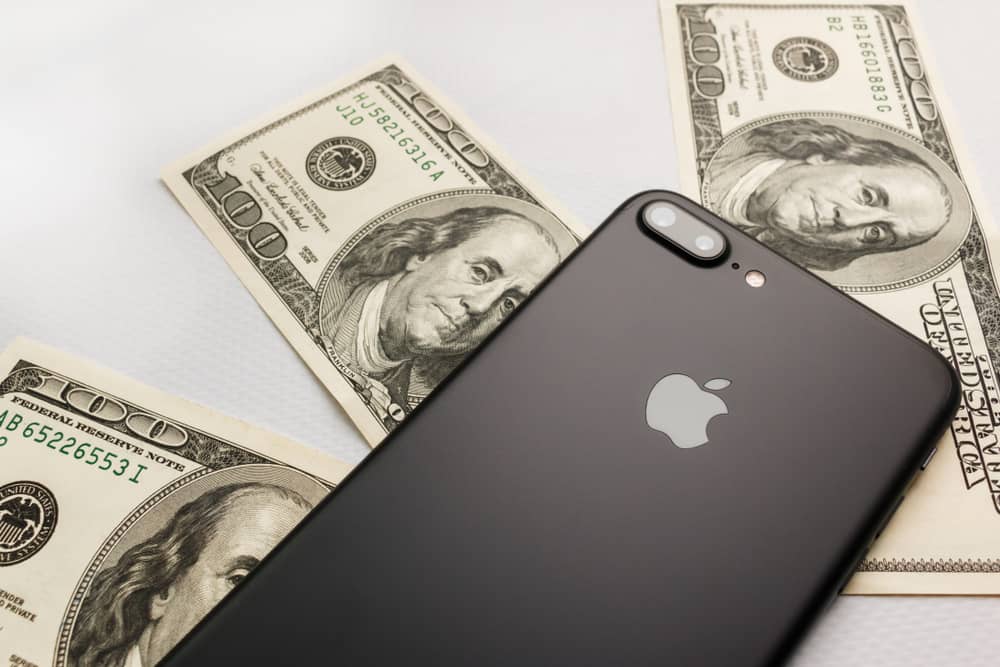 It is common for iPhone users to get notifications about a billing problem with a previous purchase. Usually, when this happens, you cannot do many things with your iPhone, such as buying music from the iTunes store, paying your subscription, or even downloading free apps on App Store.
To fix the billing problem on your iPhone, check if you have any unpaid or pending purchases. Then, update your Apple ID payment info with the necessary information. If your current payment method fails, add a new payment method. You may also contact your bank for any issues regarding your payment method. If all else fails, contact Apple Support.
This article addressed why you might get a billing problem notification on your iPhone. We also discussed the methods you should follow to solve the problems if you become affected. 
What Causes Billing Problems on iPhone?
If you're having this issue currently, you must know that billing problems can affect even the most minor function on your iPhone. We have seen users complain that they can't use their phone to download or update apps because they keep getting the billing problem notification.
There are a lot of things that can cause billing issues on your iPhone. Sometimes, a reason as little as your current location or VPN can cause billing problems. The common causes of billing problems on iPhones include the items below.
Expired card or incomplete card details: If the credit or debit card you used as your payment method has expired, or you didn't fill in all the necessary information, you will get a billing problem notification.
Your payment details need to be updated with current information: Make sure your payment information is the one you use currently. If you moved or got a new card, you need to update it on your Apple ID account.
The billing address on your Apple ID payment method doesn't match your bank's: Ensure that your bank's billing address is the same as your payment method's, and ensure your phone number and street address are similar. 
You entered the wrong location: Entering the wrong location can often lead to a billing problem. Your actual location must not be different from the location details you entered on App Store and your billing address. 
You're using a VPN on your iPhone: You might want to disable your VPN before making purchases because it changes your location and causes billing problems.
You have an unpaid or pending purchase: Check your phone's settings to see if you have outstanding or pending purchases. You must pay for those before you can make new ones.
Software issues: If your payment information is up to date and you do not have any outstanding purchases, but you're still getting the billing problem notification, it could be a software issue.
The causes are much more than the ones we mentioned above, but for this article, we will address five methods to solve those problems.
Method #1: Update Apple ID Payment Info
Check your current payment information with your card details to see if there are errors in the details. Make sure your billing address and location are filled in correctly. If you got a new bank card, update the information on your Apple ID. Follow the steps below to do that.
Open Settings.
Tap your name > "iTunes and App Store" > "Apple ID" > "View Apple ID" > "Manage Payments".
Update all the necessary information.
Method #2: Check Pending Purchases
An unpaid purchase could be causing the billing problem. To check if you have any, follow these steps.
Open Settings.
Tap your name > "iTunes and App Store" > "Apple ID" > "View Apple ID" > "Purchase History".
If you have any pending purchases, tap them to update your billing information and make payment. 
Method #3: Add New Payment Method
Not all payment methods are available for every region. However, if you need to add a new payment method to settle pending purchases, follow the steps below.
Open Settings.
Tap "iTunes and App Store" > "Apple ID" > "View Apple ID" > "Manage Payments" > "Add Payment Method".
After adding it, tap "Done".
Method #4: Sign Out Your Apple ID and Sign In Again
Sometimes, the problem might not be because you have any unpaid bills. Instead, it might just be a simple software glitch. To fix it, follow the steps below.
Open Settings.
Tap your name > "iTunes and App Store" > Apple ID > Sign Out.
Make sure you write down your sign-in details (ID Name and Password) before signing out. You'll need them to sign in again.
Method #5: Contact Apple Support
If you tried all the methods above but still have that problem, contact Apple Support and explain all the steps you've taken to resolve the issue.
Conclusion
There is a high probability that your billing problems are caused by a declined payment while making purchases. So, if you're facing the issue, address all factors that have to do with your payment method before you consider an external solution.