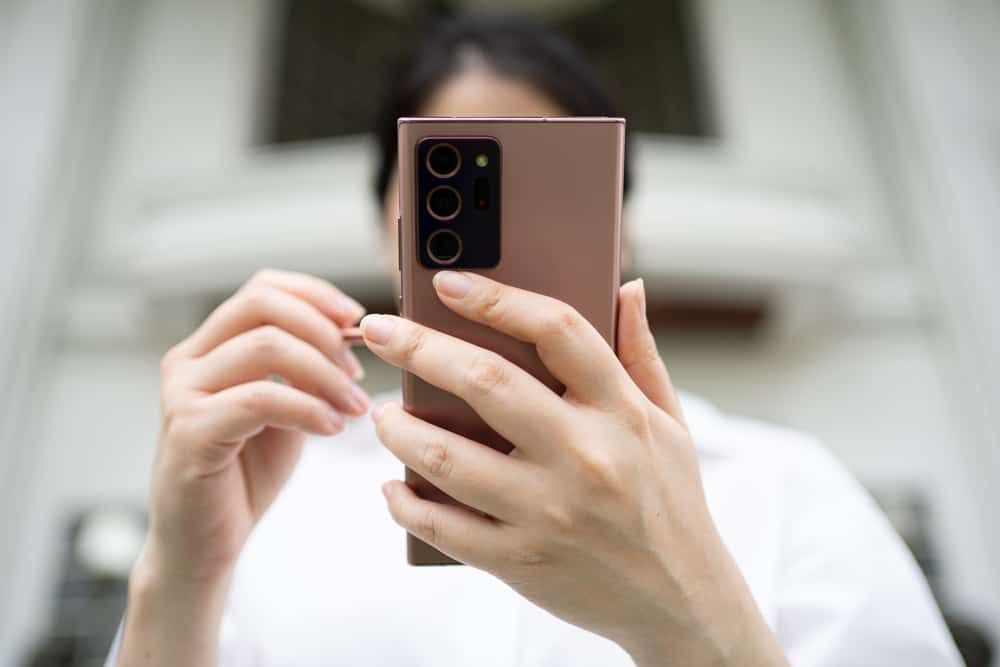 Have you ever recorded a video from your Android device, but it shows blurry when you watch it? Does the issue also occur when you try to watch the downloaded videos? Although this can be frustrating, there are a few ways to fix the problem quickly.
If you want to fix blurry videos on Android, force stop the Camera app or your device. If that doesn't resolve the problem, update your device software. You can also use a third-party app like WonderShare software to repair the video. 
In this article, we will walk you through several step-by-step methods on how to fix blurry videos on Android with simple instructions. 
Causes of Blurry Videos on Android
If you are experiencing blurry videos on your Android device, this usually happens for the following reasons:
You are not holding the phone steadily while capturing video.
The video resolution settings on your device are low.
Your Android camera is not of high resolution.
You have captured the video at high speed.
Lack of brightness or proper lighting can also result in blurry videos.
The video is not downloaded correctly from the source.
Your Android device software is outdated or experiencing glitches.
Fixing Blurry Videos on Android
If you are wondering how to fix blurry videos on Android, our five step-by-step methods will help you fix the issue without much difficulty.
Method #1: Force Stopping the Camera App
When the data on the Camera app in Android becomes corrupted, it can result in blurry videos and pictures. You can force stop the app to resolve the problem with these steps:
Head to the Settings app on your Android and tap on "Apps."
Tap "Camera." 
Tap "Force Stop."
Tap "OK" to confirm.

Now shoot a video and see if the issue is fixed. 
Method #2: Force Restarting Your Device
Force restarting your Android device can help resolve the software glitches and fix the blurry videos.
Long press the power button and tap "Power Off."
Wait for 20 seconds and hold the power button until your device turns on.
Shoot a video or watch one that is sent to you and see if this fixes the problem.
Method #3: Updating Your Android Device
If your Android device runs on an older software version, it can affect the Camera app, resulting in blurry videos. To update your device software, do the following steps:
Open the Settings app on Android.
Scroll down and tap "Software Update."
Tap "Download & Install."

If an update is available, tap "Install" and wait for the update to complete.
The Camera app will be fixed and will create quality videos.
If you use MMS texting to send or receive videos on Android, the videos tend to become blurry. Therefore, switch to using email or Dropbox for sending or receiving videos.
Method #4: Using Wondershare Repairit Video Repair
You can use the Wondershare Repairit Video Repair tool to fix blurry videos on your Android. Here is the complete method to perform this task.
Step #1: Transferring the Video to PC
Use the data cable and connect your Android device to your PC. Open the device data by going to My Computer > Your Device Name > Internal Storage/External Storage. Copy/paste the video to your computer.
Step #2: Downloading and Launching the Wondershare Software
Open a browser on your computer, go to the Wondershare website, and download the software. Install the software and launch it. 
Click the "Add" button and import the video from your PC.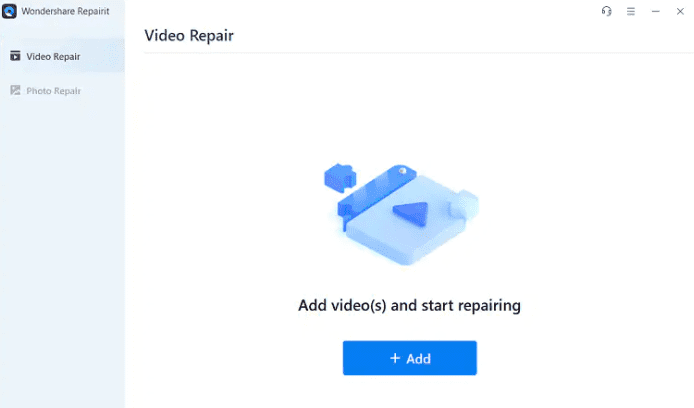 Step #3: Repairing the Video
Click the "Start Video Repair" option and wait for the process to complete. Preview the file and click "Save." If the video is not repaired correctly, click "Advanced Repair." Once the repair is done, transfer the video back to your Android device.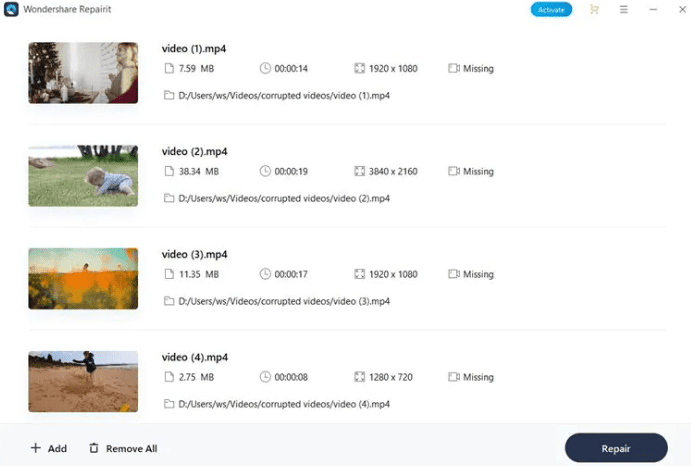 Method #5: Using Stellar Video Repair
Stellar Video repair software is another tool that allows you to repair blurry videos on your Android device.
Connect your Android device to your computer.
Transfer the video to your PC.
Launch a browser and go to the Stellar website.
Click the "Download Free" button to install the tool.
Launch the software, click "Add File," and import the video.

Tap "Repair" and let the software repair the video.
Save the video and transfer it to your device.
How To Avoid Blurry Videos on Android
To avoid blurry videos on Android, you can adopt the following approaches:
Use a video filter or third-party camera.
Increase the resolution of the camera to 720p or ultra HD.
Make sure to clean the camera lens with a soft dry fabric.
Summary
In this article on how to fix blurry videos on Android, we discussed five methods to help you improve the video quality and remove blurriness. We've also shared a few tips to avoid blurry videos. 
Hopefully, the above methods helped you watch crystal clear videos on your Android device. 
Frequently Asked Questions
Is there an app to fix blurry videos?
Yes, PowerDirector is an Android app that offers a lot of video editing features. With its stabilizer effect feature, you can fix blurry videos in no time.
How do I send a high-quality video on Android?
You can do a few things to ensure you're sending a high-quality video on Android. Make sure the video is shot in high definition. Use a video editing app to optimize the video for sending. Also, use a file compression app to reduce the file size before sending.
Can you convert 480p to 1080p?
Yes, by using the FlexClip Video Converter app, you can easily convert a video from 480p to 1080p.
How do I remove the grain from a video on Android?
There are a few different ways that you can remove the grain from a video on Android. One way is to use a video editing app to apply a filter that will smooth out the grain. 
Another way is to export the video to a computer and use video editing software to remove the grain. You can also convert the video to a format that doesn't have grain, such as GIF or MP4.