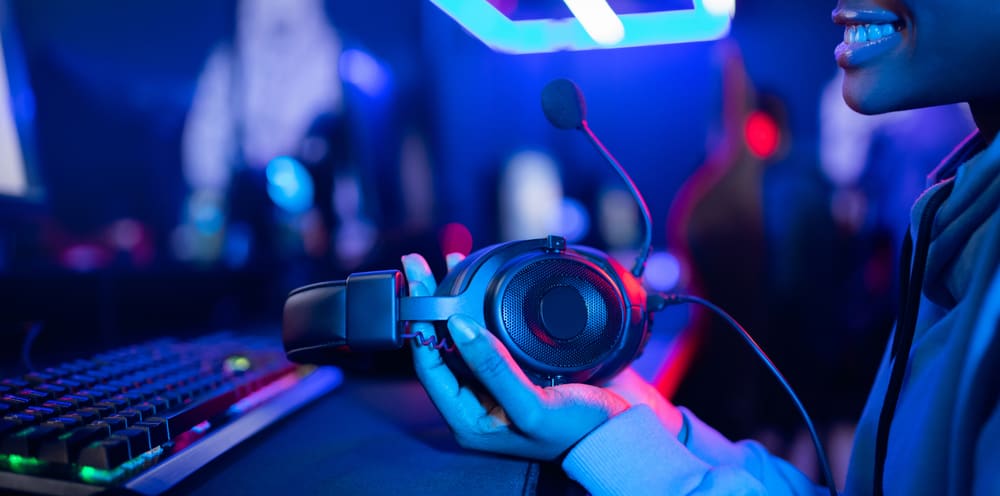 As we use our headset mic, they get faulty over time. However, at times this fault does not usually come from the headset mic itself. They occur from our device hardware and the software that enables the headset to receive audio inputs. When this happens, an essential step to take is to fix it. Because, frankly speaking, we can't do without our device audio as they are an integral part of every computer gadget.
To fix your headset mic, you should troubleshoot the possible causes. You can troubleshoot it by updating outdated drivers or Windows versions or allowing microphone permission. A damaged audio jack or a faulty headset could be the cause. You will need to replace or clean them as the case may be.
In this article, we will give you all possible solutions to fix your headset mic, not working problems.
How To Fix a Headset Microphone
To fix a headset mic that is not working, you should check for the two components that make a computer system function. These two components are hardware and software.
You have to fix the hardware components such as the audio jack and headset cable or replace the entire headset. On the other hand, you may need to update essential software such as your audio drivers or windows version.
Below are the ways to fix "headset mic not working" issues.
Method #1: Check That Your Headset Microphone Is Set as Default
The first and most important troubleshooting step is to ensure that your mic is set as default. This step is essential, especially when you get your headset connected to your computer for the first time.
To check that your mic is set as default, you should:
Go to "Control Panel" on your computer and click on "All Control Panel Items". Alternatively, using your keyboard, you can press Windows + R and type control, and after that, click on enter. This shortcut will enable you to access the "All Control Panel Items" page.
On the All Control Panel Items page, click on "Sound".
Subsequently, an option to choose "Playback", "Recordings", "Sound", or "Communication" appears. You should select "Recordings".
Under the Recordings page, you will find the list of audio devices configured to your computer. You should not click on the devices yet but instead, click on any space on the screen. Clicking on it brings up a dialogue box.
On the dialogue box, click on "Show Disabled Devices" and "Show Disconnected Devices" inside the box that appears on the screen.
Choose the audio device you want to set as default by right-clicking on "Microphone".
On the bottom page of the screen, click on the "Set Default" tab. Clicking on it will set your Headset Microphone as default.
Finally, click on the "OK" button.
To confirm that your Headset Microphone is set as default, click on "Properties." Under device usage, you will see Use this device (enable). This information shows that your device is set as default.
Method #2: Check Your Audio Drivers
Drivers are essential software programs that allow different computer accessories/hardware to communicate. When drivers, for example, audio drivers, are outdated, your computer wouldn't be able to recognize your headset microphone. Hence, you will need to update your drivers to allow your laptop to recognize your headset microphone.
To update your device drivers, you should:
Go to your "Device Manager" by right-clicking on your "Windows" button.
Select the "Audio" option from the list that appears in your Device Manager.
Right-click on the "Audio" option. A pop-up box will appear; you should click on "Update".
Subsequently, a system scan will run briefly. After the scan, you should click on the option that says "Automatic Update".
On clicking on it, your audio driver will update itself automatically.
Method #3: Check That Your Microphone Is Enabled
Not enabling a microphone on your audio settings blocks off all audio signals. Hence, you will need to allow the Microphone on the settings to allow your headset receive signals from your device.
To enable your microphone, you should:
Click on "Start," and on the search box, you should type settings.
Click on "Settings," and under it, select "System" and then "Sound".
You should click on "Choose your input device" on the pop-up.
Finally, speak into your headset microphone and click on "Test your Microphone". You will receive a pop-up message letting you know that your headset is enabled.
Method #4: Ensure That Your Device Is Not Muted
A straightforward solution to allow our headsets to play audios is to unmute them. The device audio is often inadvertently muted when controlling the volume up and volume down buttons.
To unmute your headset, you should:
Check the speaker volume button of your computer. If your device audio is muted, you will see a cross sign (🚫) symbol on the volume bars.
Click on this cross sign symbol to unmute your device audio.
Method #5: Check Your Mic Volume
It is possible that you inadvertently reduced the volume of your Microphone to a point where it is inaudible.
You should check that your device volume is at least 30%.
To increase your Mic volume, you should:
Click the "Speaker" icon on the desktop page of your computer.
Double click on the volume bars and move them up to the desired volume where they are audible.
Method #6: Check Your Windows Version
Your Windows version could be outdated, resulting in frequent crashes and bug reports. When this happens, the recently installed audio drivers will not match the obsolete Windows. Hence, another solution to fixing headset mic issues is to update your Windows version.
Method #7: Ensure Your Headset Is Compatible
Every computer brand is unique, and some computer models are only compatible with specific hardware types. Also, some hardware does not have drivers available. Hence they are not compatible with some computers.
If your headset does not work on your computer, it may be that your headset isn't compatible with it. To solve this, you should connect another headset to your audio jack.
Method #8: Clean Your Jack and Headset
Dirt acts as insulators, and when they are inside your audio jack, they inter with the transmission of audio signals. Hence, you should attempt cleaning your audio jack if your headphones are not working.
Another possibility is that your headset is also closed with debris. To fix this, you should clean your headphone mic mesh screen.
Method #9: Make Sure Your Jack Isn't Faulty
The audio jack port on your device could get damaged. For example, moisture, dust, and high voltage power on the audio jack circuit terminal can damage the audio jack. As a result, your headset will not receive any audio signals from your computer. Hence, to fix this problem, you have to use another audio jack on your device if they are more than 1. If there is only one audio jack on your device, you should take it to a gadget repairer to replace the jack.
Method #10: Check if Your Headset Is Damaged
Also, your headset may be damaged, for instance, when the cable connecting it to the audio jack gets spoilt. In this case, you will need to change your headset cable. If changing your headset cable doesn't work, you should replace the entire headset.
Conclusion
Everyone has experienced a "headset not working" problem when using their device. When this happens, it is essential to know that the fault does not usually come from your headset itself. The defects could occur due to outdated Windows versions or audio drivers
This article has provided you with all the possible causes and how you can fix the headset not working problem. Be sure to follow the solutions accordingly to get your headset working again.