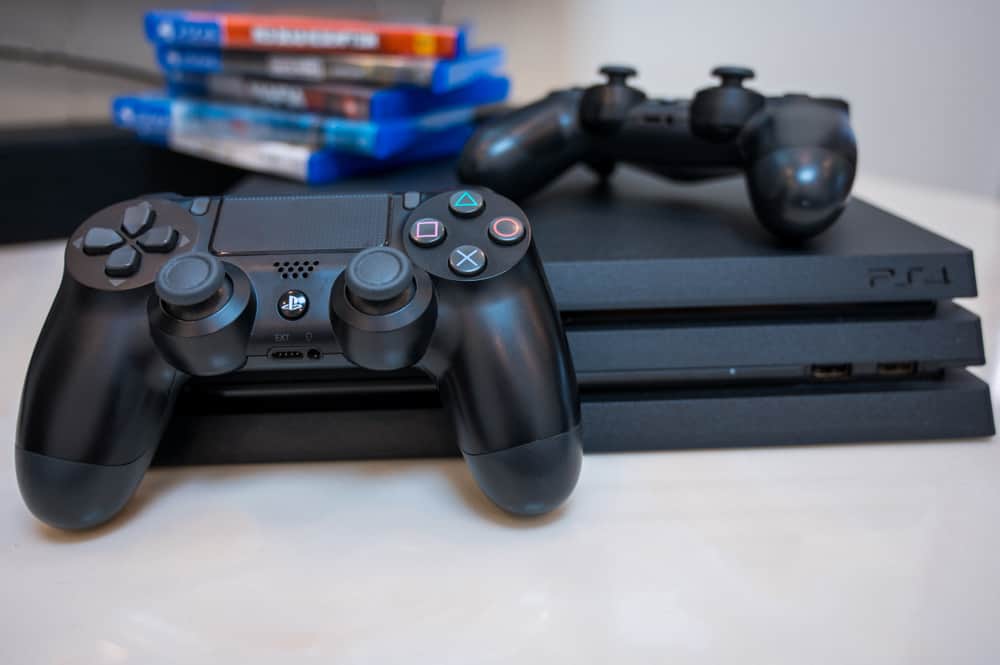 Game freezing and lagging are issues PlayStation 4 users often complain about. If you own a PS4, you are probably encountering the same problem. Some of these complaints usually involve control freezing and lags that eventually shut down or log you out from the gameplay mode. Also, control lags specific to some game discs and applications.
Once your game controller stops responding after some time of inputting your gameplay details, it's because of a lag. Also, the freeze can occur due to a lag input by your console while you are playing a game. It can be quite annoying and frustrating.
However, if you're faced with this, there is no need to be troubled. There are several ways to fix it.
What Is Control Lag?
A PS4 control or controller lag is when you as a user cannot successfully input control commands. It's either due to some delay of the input command or your controller's inability to read your command.
When this happens, you experience a sudden stop, sluggishness of game characters, or complete disconnection from your game. For you as the game user, your pleasant gaming experience on your PS4 is unfortunately disrupted and replaced by frustration.
What Causes Game Lag?
Your PS4 games can become slow and annoying due to various reasons. When you have a lagging experience, you're most likely confused about possible causes. You might even be afraid your PS4 is probably a few days away from packing off completely (so to say). It's appropriate you know some probable causes. They are.
Bad or slow internet network. If you're playing an online game, you may need to check your connection. If your Wi-Fi shows you're still connected, the connection is most likely a poor one.
Low available storage. Sometimes, you can have your PS4 storage space almost filled up. You may need to clear some caches to leave you enough space to ensure a smooth gaming experience.
Firmware bug issues that cause various errors.
Dysfunctional or full hard disk drive.
Crashing database.
Overheating of your PS4.
Effective ways to rectify this problem
From the already stated causes, correction or putting right these causes are ways you can fix the issue. However, there is still more to this. Here are the outlines of effective rectification options for your PS4 lagging issue.
Option #1: Check Your Internet Connection and Network Settings Optimization
One immediate and effective option for making your PS4 lag stop is to check your internet. Your internet is either being disconnected or extremely slow in cases of intermittent lags. Once you look out for this possibility, you can easily connect again to a steady internet or reconnect in cases of disconnection.
You can use a Wi-Fi or ethernet connection. A Wi-Fi booster can also help speed up a slow connection.
The following ways are how to set your network connection on your PS4:
Go to your "Settings" and then "Network".
Select "Test internet connection" to be sure of the functionality of your network.
Select "Set up Internet Connection" and your connection type, i.e., LAN or Wi-Fi.
Go to "Custom Settings" to select your preferred network.
Click on the "IP Settings" and choose "Automatic".
When you go to the "DHCP HOST Name" click on "Do not specify".
In the "DNS Settings" choose "Manual".
As your "Primary DNS" input "8.8.8.8"; while for "Secondary DNS" input "8.8.4.4".
After that, select "Next" and go to the "MTU Settings".
Click "Manual" and input "1476".
Under your "Proxy" select "Do not use".
After doing all these, try your internet connection again to see how it does with downloads. A download speed of 10MB and above signifies that your network issues are rectified.
Option #2: Create Space
The space on your console determines its receptivity to command. Low storage can cause game hampering. To free up space on your PS4 console, follow these steps:
In your "Settings" go to "System Storage Management".
Check for junk files, folders, and applications that aren't in use for deletion.
Select what content you'll like to let go of and strike "Delete".
Option #3: Ensure Your PS4 Is Placed in a Well-Ventilated Space
The performance of your console can sometimes depend on the amount of air your PS4 receives. This also prevents it from overheating. When you experience a slowdown in your gaming experience, this is a probable cause.
Lack of ventilation can lead to a lag. See that your PS4 is placed in an environment with enough air.
Option #4: Restart Your PS4
For most mild deviations in gadgets' functions, a restart is sometimes enough to set things in place. This can also work for your PS4. When a game freeze occurs, try turning off your PS4 to turn it on a few minutes later.
Option #5: Update Your Console
An outdated system software might be the reason for lag inputs from your console. To fix this, check the internet for possible updates. In cases where your software is outdated, update to the latest version and restart your PS4. You can download your PS4 update file at Sony's website.
Option #6: Examine Your Hard Disk Drive
A reasonable percentage of the fault comes from your hard disk drive. When you hear weird noise from your PS4, it's mostly a sign your hard disk signals some abnormalities. To fix this,
Power off the console by pressing the power button for 7 seconds.
Disconnect your PS4 from its power source and other attached cables.
Remove the hard disk bay cover.
Check and ensure your hard disk is well screwed and seated on its board.
If you'll be changing it, unscrew it from its board and mount another one. With a new hard disk, you'll have to reinstall your system software.
A cracking noise from your console is a sign of you should check your hardware. Likely, it isn't properly seated or screwed on its board. However, it could be that it is full. Do not neglect this sign.
Option #7: Reconstruct Your Database
You may have a jammed database if you experience game lags. To get this database issue fixed,
On your PS4, press down the "Power Button" for about 7 seconds.
After this, you can hear a dual beep which signals your PS4 is off.
Press down on the "Reset button" for 2 seconds to reboot the console in "Safe Mode".
Connect "Dual Shock 4 controller" with a "USB".
After some minutes, you'll have your database rebuilt.
Your PS4 successfully turning on and restarting is a sign its database has been revamped.
Option #8: Ensure Your PS4 is Connected to a Power Source
If your console is low on power, it might lag. So, to get this fixed, plug your PS4 into a steady power supply. If there are signs your console isn't getting charged, check out the power cable. If the power cable is bad, you'll need to get another one.
Option #9: Look for Other Wireless Connections
If your PS4 is where multiple wireless connections are used, its function might be intercepted. This will then impede input processing and cause your game to freeze.
To prevent this, you might need to turn off these wireless connections or relocate your console elsewhere.
Conclusion
Your game keeps stopping and experiencing slowdowns because of any of the highlights above. The next time you're faced with this issue, you can try any options. If an option seems not to have rectified the lagging issue, you can consider trying another.
Moreover, if you're facing this issue due to your game disc, you can reach out to the retailer and tender your complaints. Aside from this, ensure your PS4 gets enough air and have it rebooted very often to optimize function.
Also, you can try as many options as possible. Now, you can enjoy your PS4 gaming experience without worrying about a sudden stop or halt.