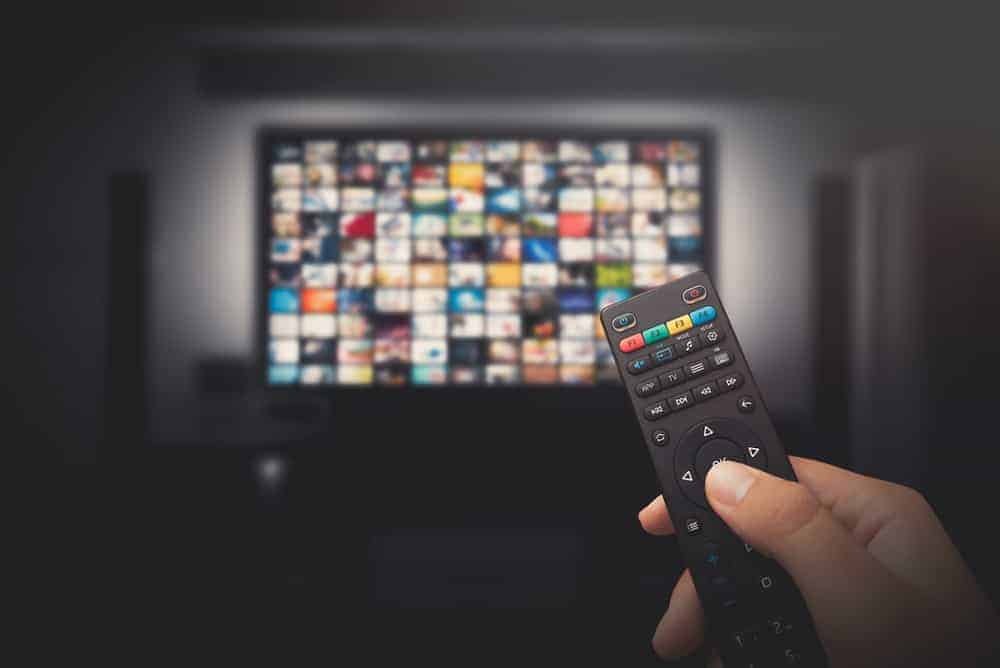 Roku TVs are good for streaming movies and shows from different platforms. But this can not be done without a very stable internet connection, which is why it gets annoying when your Onn Roku TV is not connecting to Wi-Fi or the internet.
If you find your Roku TV not connecting to Wi-Fi after many trials, you should check all connections and restart the device. But if it still does not connect, below are a few reasons for your Roku TV not connecting to the internet and how to fix them.
Reasons Your Onn Roku Is Not Connecting to Wi-Fi
When you receive some error messages, you can easily guess the problem, but the issues are not always as predictable and straightforward. If the problem with the internet connection does not come from the internet source, these are some reasons your Roku TV might not be connecting to Wi-Fi.
Incorrect Login Details
When you are about to connect to the Wi-Fi network for the first time, you will need to input the password. If you input the wrong password, it might bring an error message, disallowing you from connecting.
Low Bandwidth
Low bandwidth will automatically cause a problem with your connection. This can be caused by other unpermitted sources tapping into your Wi-Fi connection and using apps that consume your bandwidth.
Loose Connections
If your wires are not correctly connected or not in good condition, you might not be able to connect well to the Wi-Fi source.
Weak Signal Strength
If you are too far from the Wi-Fi source or there is an obstruction between the Wi-Fi source and your Onn TV, you might have issues connecting to the Wi-Fi.
Hardware Issues
The problem might be from your Onn Roku TV; it can be a temporary glitch from the firmware or hardware.
Notifications You Get When Your Roku TV Is Not Connecting to the Internet
Loading
When you try to connect to the Wi-Fi, and it keeps loading without connecting, it might mean a weak or unstable internet connection.
Checking
You will most likely receive this notification if you input the wrong password. So, if your TV gives you the notification Checking, it is most likely a case of the incorrect password.
Not Connected to the Internet
You will receive this notification message when the internet connection is unstable or if the network gets interrupted.
Unable to Connect to Network
This error message can be due to different reasons varying from weak signal strength to loose connections.
Ways To Fix Your Onn Roku TV Not Connecting to Wi-Fi
The first step to fixing your non-connection issue is to know the cause, the signs, and possible reasons that have been stated above. These are the possible fixes.
Method #1: Confirm Login Details
You might have connected to the wrong Wi-Fi or made a mistake while inputting the login details. Either way, confirm that you connect to the right Wi-Fi source with the correct password. Type in the password carefully to avoid making any mistakes and ensure you are not blocked from the Wi-Fi connection.
Method #2: Restart Your Wi-Fi Router and Roku TV
The problem might be a temporary glitch with your Wi-Fi; rebooting it should solve it. If that does not work, restart your Onn Roku TV also.
Method #3: Eliminate Distance Between Your Router and TV
If the problem with the connection is a weak signal, moving the router closer or eliminating the obstacles between them should help.
Method #4: Reset Your Roku TV
If a setting or firmware problem comes from your TV, you might have to do a factory reset. A factory reset might fix some software issues and settings with your TV.
Conclusion
Connecting to your Wi-Fi and streaming movies without having issues is enjoyable. If you encounter problems, try the fixes stated above, and you will most likely get a positive result. If otherwise, contact your devices' support centers.
Frequently Asked Questions
How Do I Reset My Roku Network Settings?
You can do a factory reset, but if you are specific about resetting only your network,
1) Go to your Settings.
2) Choose System > Advanced System settings.
3) Then click on Network Connection Reset.
How can I connect to Wi-Fi without my Remote Control?
If you lost your remote or got damaged, you can still navigate with a mouse. Get a USB keyboard and mouse; use the mouse to navigate to Wi-Fi settings and connect to the network. You can use the keyboard to input your login details.
What can I do with my Roku TV if it is not scanning for the network at all?
You can restart it at first, and if the problem persists, do a factory reset.