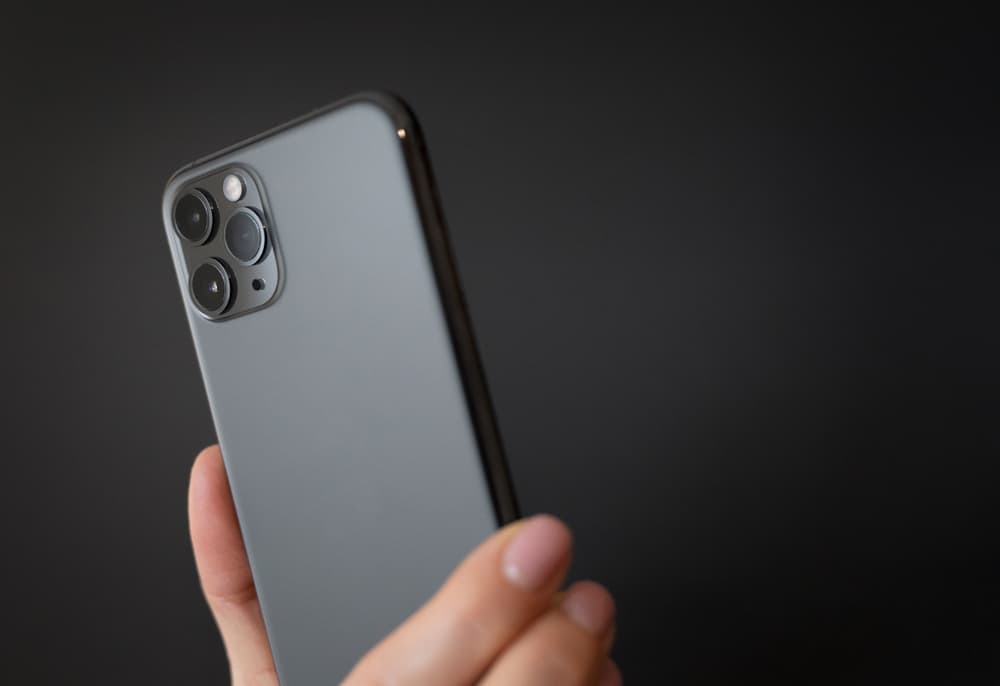 If you just bought yourself a used phone from eBay or Facebook Marketplace, there is a very high chance you might end up facing the infamous "Phone Not Allowed MM#6″ error. The main reason behind this error is a locked phone, meaning whenever you try using any carrier services on it, you will be prompted with the error message instead.
To fix the Phone Not Allowed MM#6 error, you need to carrier unlock your phone. There are a few ways you can carrier unlock your phone. These methods involve calling customer service, using third-party software, and tweaking your mobile network settings.
However, keep in mind that using third-party software to unlock your device may compromise your privacy. With all that said, let's continue this guide to help you get rid of that annoying error.
Method #1: Contacting Customer Service
Contacting the carrier of your locked phone should be your top priority as they can help you unlock your device. However, don't get your hopes up, as this method is not a sure-fire way. Since we have established the success rate of this method, let's continue with the method itself.
Find Your Phone's IMEI
Before you decide to call customer service, knowing your phone's IMEI is crucial. Every carrier out there uses your phone's IMEI to track it. Only after that can they even try unlocking your phone. To find your phone's IMEI, just follow the steps below, and you will be good to go.
Go to your phone's keypad.
Dial *#06#, and a window will pop up with your IMEI.
If you have the box of your phone lying around, you can simply check the back of your box. Your phone box always contains the serial and IMEI numbers of your device.
Call Customer Service
Now that you have the IMEI number for your phone, go to your carrier's website and look for their customer service number. Once you have their customer care representative on the phone, tell them about your problem. After which, they will ask you a series of questions, including your phone's IMEI. If they think your answer checks out, they will unlock your device.
Contrary to proper belief, unlocking your phone is legal in the US. If you are planning to unlock your phone, contact your carrier, and they will help you unlock it.
Method #2: Using Third-Party Software
Using third-party tools to unlock your carrier-locked phone is so easy that an average Joe can do it in a matter of minutes. All you need to do is download the recommended software for your device. For this guide, we will be using the iTool Lab SIMUnlocker. However, you can use any other software that you prefer.
iTool Lab SIMUnlocker is specifically tailored for Apple devices, meaning if you have an Android, you are better off using an app like Dr.Fone. With that said, here is how you can use iTool Lab to unlock your phone.
Install iTool Lab SIMUnlocker from their website.
Run the app and connect your mobile with your PC.
Wait for the Jailbreak Tool Package to download.
Press Unlock to confirm it.
Once you unlock your phone, make sure to restart it. iTool Lab is completely secure and provides users with a 30-day money-back guarantee. However, its biggest flaw is that it requires your phone to be jailbroken before using it.
Method #3: Resetting Your Network Settings
Sometimes the culprit behind the MM#6 error isn't your carrier but the faulty network settings. If you are trying to reconfigure your network settings manually, it can be a real pain. However, you don't have to deal with reconfiguration, as resetting your network settings will suffice.
Since you will be resetting your network settings, try backing up all your WiFi settings beforehand. Once you have backed up all your network settings, go through the following steps to reset your device network settings.
Go to your mobile Settings.
Navigate to System & Update > Reset > Network Settings.
Select your SIM Card and press Reset Network Settings.
After resetting your network settings, make sure to restart your phone. When it turns on, go to your mobile network settings and choose your preferred carrier service. By doing everything mentioned, you will be able to deal with any network issues you might be facing.
Summary
We know how annoying the MM#6 Error can be, especially for someone who isn't living in the states. However, this guide will help you deal with the MM#6 Error in no time, with the help of the mentioned methods.
To conclude, network providers SIM lock their phones for personal reasons, but you as a consumer have a right to unlock them whenever you want, and this guide will help you do so.
Frequently Asked Questions
How do I know my phone is locked?
If you are worried that your device is locked, you can simply call your carrier's customer support and ask them. If you don't want to call customer support, you can use an online IMEI checker. All you need to do is put your IMEI in the required field, and it will let you know whether your device is locked or not.
The short answer is, no, your SIM card doesn't expire. However, the credit that you have on your SIM card will expire after a certain amount of time.
Can an old SIM card cause problems?
Generally speaking, SIM cards don't really get damaged due to their usage. However, if you have a really old SIM card, sometimes it can start malfunctioning which can cause network problems. Therefore, it is always a good practice to replace your SIM card after 8 years or so.