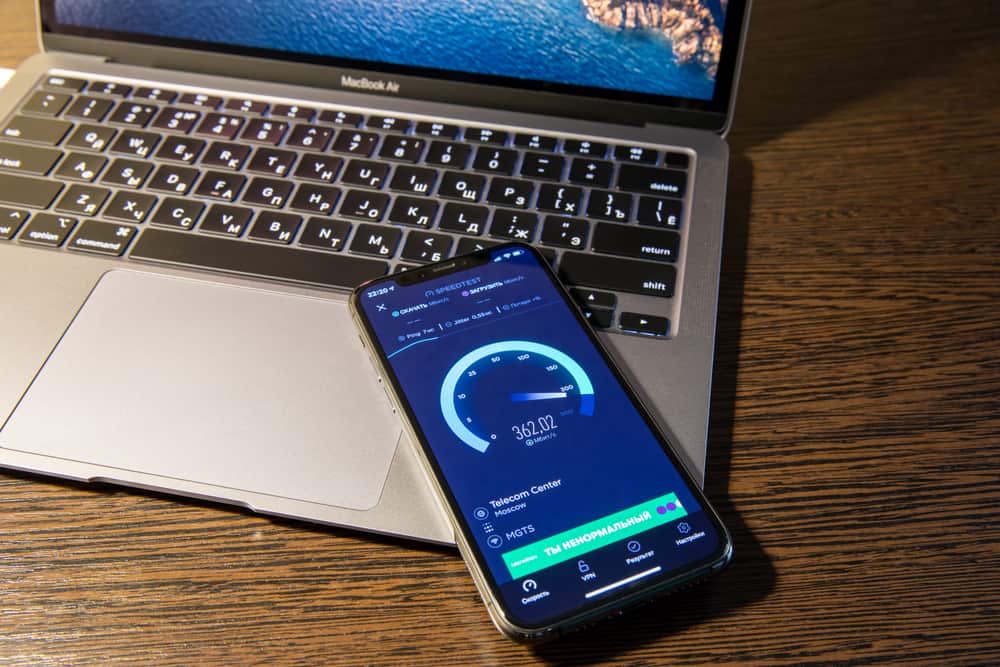 Slow upload speeds can be frustrating regardless of the content you are trying to send or upload. Internet providers know that most people use the Internet for downloading rather than uploading, so most plans include slow upload speeds.
To fix your slow upload speed problem, try doing the following.
• Update your router and drivers.
• Purchase a different Internet plan.
• Use a wired connection.
• Disconnect other devices on the network.
If you have been wondering what causes slow upload speeds and how to deal with the problem, this article has all the answers you need.
What Causes Slow Upload Speeds?
Several factors cause low slow upload speeds. The best way to fix the problem is by identifying what has caused it. Here are some of the probable causes.
You have outdated router drivers and firmware.
Too many people are connected to one network at the same time.
Your Internet package can only facilitate slow uploads because of limited bandwidth.
You have exhausted your monthly data cap.
The tabs and apps running on the network have high network consumption.
Tips on How To Speed Up Upload Speeds
Slow upload speeds are a common occurrence. For this reason, many people have tried and tested various ways to achieve fast upload speeds.
Below are some of the most viable methods.
Method #1: Switch From WiFi to a Wired Connection
WiFi is typically more convenient than a wired connection because it allows more mobility, but it tends to have slower upload speeds. Factors like interference from other devices connected to the network, radio noise, and bandwidth limitations influence the discrepancy between the speeds.
Consider connecting your router or modem to your device using an Ethernet cable in such a scenario. Chances are that you will see a significant improvement in the upload speeds. While at it, update your router and device to support the latest WiFi standards.
If you have a dual-band router, switching from wireless to Ethernet boosts your upload speed. If you do not want to be restricted by a wire, consider changing the router channel from 2.4GHz to 5 GHz. Your range will reduce, but the upload speeds may increase.
Method #2: Upgrade Your Routers and Other Firmware
Routers, modems, and other Internet firmware have been upgraded over time. For this reason, you will also need to update your equipment often to ensure that it is on par with current trends.
Older router models are only meant to support a few devices and cannot go past certain speed levels. Upgrading to a newer model can significantly improve your upload speeds while allowing you access to newer features such as dual-band connections.
Keep in mind that upgrading your router or modem can be pretty pricey. Try restoring the router to the factory settings before purchasing. Doing so seems simple, but it makes a huge difference.
Method #3: Remove Malware and Viruses
Your device significantly slows down when attacked by malware or virus because malware runs in the background and uses up your CPU and Internet connection. Therefore, your uploads are forced to co-exist with the malware making them slow.
Keeping in mind that viruses compromise the safety of your data, it is imperative to deal with the problem as soon as possible. Invest in quality third-party antivirus software that can detect, remove, and prevent any malicious software from invading your devices.
Although it rarely happens, malware can also infect your router. In this scenario, you will need to perform a hard reset on the router.
Method #4: Monitor the Bandwidth Usage of Your Applications
Most of us set our apps and software to auto-update and often forget that we are downloading data in the background from time to time. If you're using a PC, follow the steps below to restrict background data usage.
Type "Resource Monitor" on the search bar, then press Enter.
Click "Network".
A list of all the programs currently using the network will appear under "Processes With Network Activity".
Right-click on the programs utilizing the most bandwidth and select "End Process".
Method #5: Change Your Internet Plan
Internet service providers often have data deals that feature different Internet speeds and data caps. If the plan you are currently using is not serving your needs sufficiently, you need to upgrade or change your Internet service provider.
Conclusion
Slow upload speeds can be inconvenient, especially for remote workers, gamers, and content creators. Thankfully, there are several ways to remedy the situation without having to spend a lot of money, if any at all.
All you need to do is find the source of the problem, and you will likely find a solution from the numerous suggestions named above.
Frequently Asked Questions
Can a WiFi booster help boost upload speeds?
Why is my upload speed slower than my download speed?
Most routers and modems are designed to offer better download than upload speeds, as most consumers download stuff from the Internet and rarely upload. 
What is a sufficient upload speed?
Typically, it depends on how big the file you want to upload or what you are doing on the Internet. However, 5mbps or higher should be an acceptable speed. 
How can I check what my upload speed is?
You can perform a speed test on the Internet by typing out 'speed test' on your browser and clicking on the first result. Otherwise, several third-party sites on the Internet are designed to check upload speeds. 
How can I improve my upload speed?
You can improve your upload speed by doing the following:
• Use a wired connection
• Remove other devices from your network
• Update your device drivers
• Upload at off-peak hours