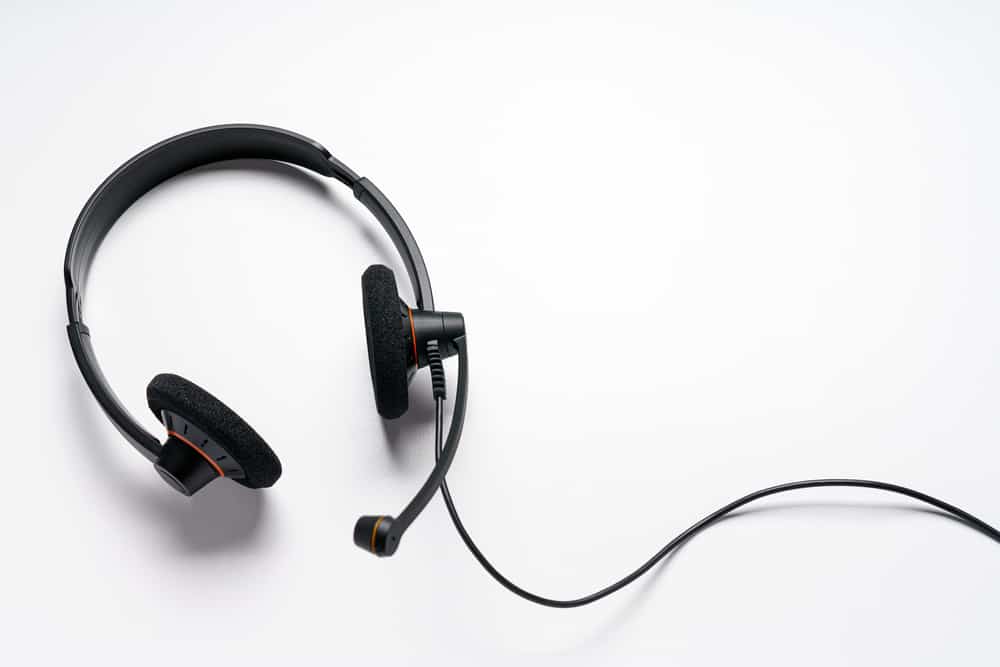 Turtle Beach makes some of the best gaming headsets globally, so being able to afford one isn't a commonality among gamers. Imagine playing Call of Duty with your Turtle Beach headset, and suddenly it stops working – pretty annoying, right? If such an unfortunate situation like your headset mic being the root of the problems happens, what do you do?
This article will teach you how to fix your Turtle Beach headset if they ever spoil and need fixing.
Overview of Turtle Beach Headset
Turtle Beach headsets are produced by a corporation known as The Turtle Beach. Their headsets are among the best gaming headsets in the business, with fast sound responsiveness and nuance within a reasonable price range. The Turtle Beach headset is better suited to gaming than an average one.
The headsets have different price ranges depending on your wallet and preference. The costlier ones give better sound quality for a higher price, but the average price ranges also have good sound responsiveness and quality. All Turtle headsets are well-designed regarding outward appearance irrespective of the price.
Fixing Turtle Beach Headset Mics
A good example of a Turtle Beach headset as a case study for this article is Turtle Beach Recon 70, a standard quality headset for gaming on Xbox, PlayStation, and other devices. It's good for all-around gaming when considering affordability, design, and performance. Still, now and then, owners complain about issues with the headset mic while some mics don't even work anymore. However, the microphone problem is fixable, but many people just don't know the methods by which they could apply a fix to the problem.
Below are the six methods you can adopt to fix Turtle Beach headset microphone issues.
Method #1: Fixing When the Turtle Beach Headset Functions Normally
This fix is for situations when your Turtle Beach headset has no functionality problems. Here are the steps:
Try pairing your Turtle Beach headset with your phone or another device to check the microphone's functionality. If the microphone is working, scrutinize your PC audio jack.
If it doesn't work even with other devices, this is an innate issue with the headset itself, so contacting Turtle Beach customer care might be the best course of action.
Method #2: Fixing When Your PC Has Two Audio Jacks
Some PCs have more than one audio, which might confuse users trying to connect their Turtle Beach headset to these systems. Listed below is how you can go about this situation:
If there's only one audio port on your system, connecting your Turtle Beach headset to the PC is relatively easy. This is done by plugging it into the space provided.
However, when there are two audio jacks for differentiation of input and output – meant to distinguish between a headset or earpiece audio and microphone audio – a mic splitter will be used when you want to use the Turtle Beach headset on your computer.
Method #3: Fixing by Enabling Headset Mic to Record
You can check to see if your Turtle Beach headset records by doing the following on your PC:
Right-click on the "Speaker" icon in your taskbar and choose "Sounds".
Switch to the "Recording" tab to spot your headset device. If you're unable to find it, right-click on an empty space and choose "Show Disabled Devices".
Right-click on your Turtle Beach headset that shows up and "Enable" it.
Click "Apply" and after that, click on "OK".
Method #4: Fixing by Setting Your Turtle Beach Headset as the Input Device
Whenever you connect your Turtle Beach headset to your computer, there's a good chance that your PC won't use your headset as the automatic audio input device. Doing it by yourself demands the following steps:
Right-click on the "Speaker" icon on your taskbar and select "Open Sound Settings".
Set your headset as the input device and select "App Volume" and "Device Preferences" if you wish to see the advanced options.
This enables you to change the volume and other input or output details for your Turtle Beach headset with many apps of your preference.
Finally, make sure that your headset can record your voice as you speak. If not, move on to the next method.
Method #5: Fixing by Updating Your PC Audio Drivers
Updating your audio drivers is imperative to the optimal functionality of a headset to PC connection which is why you must make sure not to have outdated ones. Try updating your drivers whenever your Turtle Beach headset mic isn't responding. This can be done manually – through "Device Manager" – or automatically – through Driver Easy, which automatically recognizes your PC and installs the best driver for you – and the steps are as follows:
Download and install the "Driver Easy" app, open the app, and click "Scan Now". Driver Easy will scan your PC drivers for faulty ones.
Select the "Update" option beside the flagged audio driver, which downloads the driver's updated version. After this, install the driver by yourself – this is for the Free version.
You could also just "Update All" to find and automatically install all missing, outdated, or faulty drivers – needs a Pro version.
Restart your system so that the now-installed drivers become active. Check to see if your mic is working.
Method #6: Fixing By Turning on Microphone Access on Your System
There's a slim chance that the mic access on your PC isn't enabled, which means your Turtle Beach headset can't record. These are the steps to allow mic access on your PC:
Go to the search bar in the taskbar and search for the microphone. Choose "Microphone Privacy Settings".
Click "Change" > Turn on the microphone access for this device.
Do a check to see if your Turtle Beach headset mic is working.
Summary
In this article, we talked about Turtle Beach headsets and how you can go about fixing any microphone issues that may arise. We enumerated a couple of fixes ranging from audio jacks to updating audio drivers.
Frequently Asked Questions
What if my Turtle Beach headset mic fluctuates by the second?
Then you either have a cloggy PC audio jack that you need to clean, or your Turtle Beach headset has some internal wiring issues. 
Can I fix the internal issues with my headset?
Unlikely, but it would be more advised to have the company or a specialist handle this even if you can.