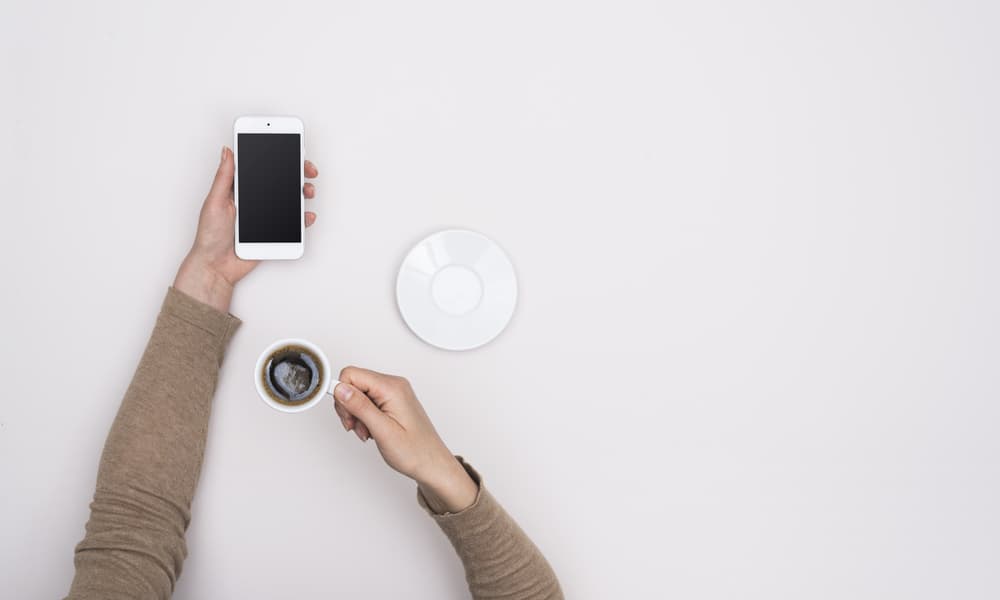 If you've been noticing vertical lines on your iPhone screen, you're not alone if your knee-jerk reaction was to panic or immediately think that your phone is damaged. A lot of iPhone users worldwide have made reports about observing the same issue with their devices.
There are five different ways to remove the vertical lines that appear on your iPhone screen. These include restarting your device, updating your iOS, switching to safe mode, performing a hard reset, or switching your phone to DFU mode.
This shouldn't take more than three minutes of your time! Let's dive into it.
Why Do Vertical Lines Appear on Your iPhone Screen?
Vertical lines may appear on your iPhone screen due to either hardware or software glitches, which may result from malfunctioning apps or problems with the iOS software. In these cases, there are a few things to do to fix the issue perfectly.
Remember to backup your phone data to the iCloud or through iTunes before attempting any of the methods explained below to avoid the loss of important files.
How To Fix Vertical Lines on Your iPhone Screen
Check out five easy ways to remove vertical lines on your iPhone screen and one bonus tip.
Method #1: A Quick Restart
The first thing you need to do when you notice vertical lines on your iPhone screen is a quick restart. Doing so will likely rid your phone of unnecessary bugs or glitches.
Conducting a quick restart on your phone depends on the type or version of the iPhone you're currently using. Check your manual guide or read this from Apple Support. If minor bugs and glitches are the reasons for the flaws on your screen, the vertical lines should wipe off after the restart.
Method #2: Update Your iOS
iOS releases new software versions to keep its systems updated. If you're seeing vertical lines on your iPhone screen, likely, your software is not up-to-date. That makes your device vulnerable to malware, glitches, or hardware and software bugs.
The vertical lines on your iPhone can signal to you that it needs an upgrade. One good news about your iPhone is that every updated version comes with bug fixes that could correct the glitch that's likely affecting the previous version. When you update your iOS, you are permitting the updated version to mend the defect. Check out the steps below to update to the iOS latest version.
Go to Settings > General.
Tap on "Software Update" and select "Download and Install" if you see a new version update alert.
Before downloading, make sure the Internet connection is strong enough to do the task.
After the update finishes installing, your phone will restart. Then, the vertical lines should vanish.
Method #3: Switch to Safe Mode
On Apple iPhone and iPad iOS 10, you will find a troubleshooting setting, "Safe Mode", that allows its users to uninstall apps and remove bugs without damaging the device. Chances are that a buggy app may be the cause of the vertical lines on your screen and you have to uninstall it before it damages your phone further or corrupts an important file. To do that, it is best to use the Safe Mode method than delete all recently installed apps.
Method #4: A Hard Reset
A hard reset can also be used to solve a bug problem. It is more comprehensive than the safe mode because it refreshes the phone's memory.
With a hard reset, you won't lose any data, so backing up your files isn't as crucial. You can read how to do a hard rest In your iPhone manual's guide.
Method #5: Switch Your Phone to DFU Mode
DFU represents Device Firmware Update, the most thorough form of reset for iPhones. You can put your iPhone to DFU mode if any of the above-listed methods do not work. 
Remember to backup all your files before putting your iPhone into DFU mode. Read this Apple user's guide on how to put your iPhone version to DFU mode.
With this method, the vertical lines on your iPhone should be fixed.
Method #6: It's Certainly a Hardware Problem
If the vertical lines on your iPhone persist after you've tried all the methods explained above, quickly go to the nearest iPhone Repair and Service shop to get your device checked and repaired.
Summary
In this guide, I have discussed the five different ways to fix vertical lines on your iPhone Screen. Although vertical lines on your iPhone screen can cause panic, it is a typical problem with straightforward solutions you can do yourself. When you read this guide carefully, you'll discover that fixing it is as easy as pie!
Frequently Asked Questions
What is the best way to clean my iPhone screen?
Caring for your iPhone does not end with stopping it from falling to the ground. You also need to care for it by making sure the screen is neat at all times. 
The iPhone's screen gets dirty easily with sweat drops and cheesy stains. It is also easy to take care of if done early and does not require a chemical solvent to clean up.
To clean up your iPhone screen, dampen a soft cloth with a small quantity of water and then wipe the screen evenly. Use a dry, soft cloth to soak up the wet area afterward.
How do I reset my iPhone home screen layout?
To reset the home screen icons of your iPhone to the factory default:
Go to Settings > General > Reset > Reset Home Screen Layout. Then, press the "Reset Home Screen Layout" tab to confirm.
Now, go back to your home screen, and you'll see the display of icons as the default settings.