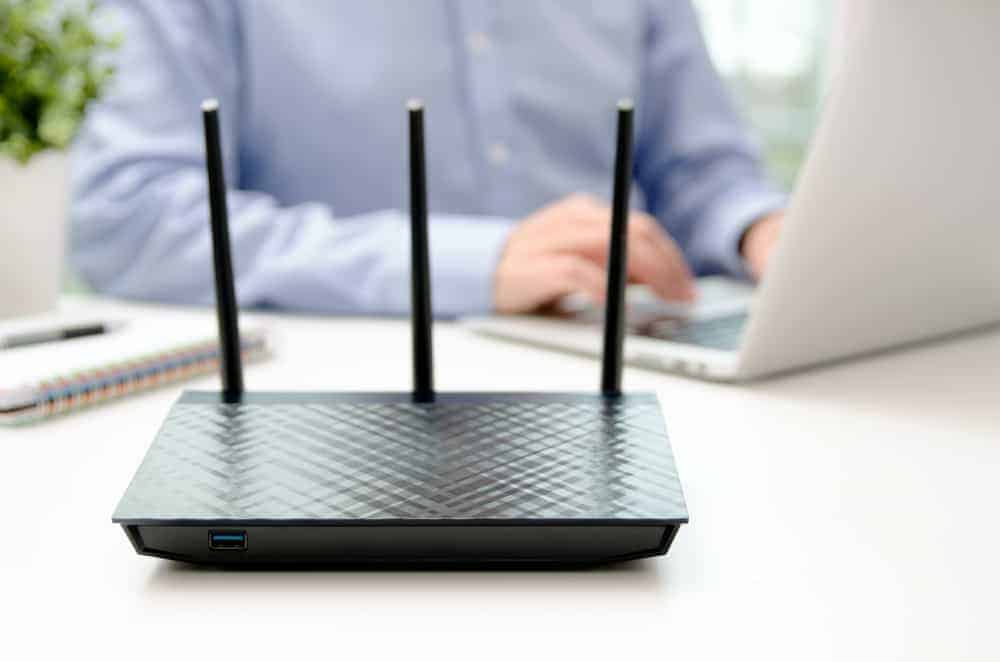 If you recently purchased a Wi-Fi router, chances are you were focused more on the speed and range and not on the network security. But the truth is, network security is essential today, primarily because your Wi-Fi serves as the gateway for your devices to connect to the internet.
With weak Wi-Fi security, devices connected to your internet, such as your television, smartwatch, smartphone, and computer, can become vulnerable. Weak Wi-Fi security entices cybercriminals to exploit the vulnerability and steal your data. So, if your device states that your Wi-Fi security is weak, don't worry.
In this guide, we talk about weak Wi-FI security and how to fix it.
What Does Weak Security Mean?
If you recently upgraded your Apple device to iOS 14, you might have noticed that your phone states weak security in the Wi-Fi settings. This is especially the case when your phone is connected to a Wi-Fi network with old network security settings, like WEP, WPA, or WPA2. If these sound unfamiliar to you, don't worry – these are just encryption methods that help protect your data and prevent unauthorized people from connecting to your Wi-Fi.
If you see a "weak security" label on your phone, it means that your router is configured to use a vulnerable and outdated security method, such as WPA or WEP.
Fixing Weak Security on Wi-Fi
Since the weak Wi-Fi security warning is related to your wireless router, you need to be able to access the router settings page to get rid of it. Of course, if you're using a public Wi-Fi, you can't really do much since you don't have control over the router's settings.
But if you're seeing the warning when using your home Wi-Fi, you just need to change the router's settings, and the warning will disappear. If this sounds complex, don't worry; we've broken down the process in simple steps below.
Step #1: Access the router's settings
Different Wi-Fi devices have different configurations, so how you log into your router settings depends on the model and make of your device.
Usually, you can access your router's configuration page by typing the IP address into your browser's hostname. For most routers, the IP address is either 192.168.0.1 or 192.168.1.1. You might also be able to access the settings page by entering the hostname (like tplinkwifi.net) into your browser.
If none of these work, here's what you need to do:
Go to Settings and then Wi-Fi on your iOS device.
Tap on the "i" button you see besides the Wi-Fi network.
Type the series of numbers your see next to Router into your web browser.
Once you type the correct address, you have to enter the admin username & password. In most cases, the default credentials are admin and password, respectively. You can also find the login credentials at the back of your wireless router.
Step #2: Find the security settings
This will also differ depending on your router, but you basically need to find the option for Wireless Security. So, just click around and look for words like Encryption or Security.
Step #3: Change the security standard
Once you find the security settings, set WPA2 (AES) or WPA3 (AES) as your security standard; note that you should opt for "WPA2 only" and not "WPA/WPA2." Depending on your router, you might first need to choose "WPA/WPA2" and then choose WPA2 from a separate menu.
If you don't see an option for WPA3, don't worry; many Wi-Fi routers don't support it. But if your router does support WPA3, choose the "WPA3/WPA2-Personal" option to ensure that your devices can connect to your Wi-Fi.
Remember to update the settings for both 2.4GHz & 5GHz bands if you have both.
Step #4: Apply changes
Finally, "Save" or "Apply" the changes depending on the button present on your router's settings page.
Summary
You now know how to fix weak security on your Wi-Fi. With just a few simple steps, you can make your Wi-Fi secure. Hopefully, you will no longer see the "Weak security" warning on your phone once you make the changes!
Frequently Asked Questions
What should I use – WPA2 or WPA3?
WPA3 is more secure than WPA2, but most devices only support the latter. Similarly, WPA2 is more secure than WPA, but legacy Wi-Fi devices only support WPA. So, it all comes down to what your devices support. 
Just head over to Settings on your phone, and go to Wi-Fi. Choose your router and have a look at the details. Here, you'll find the security type of your connection.