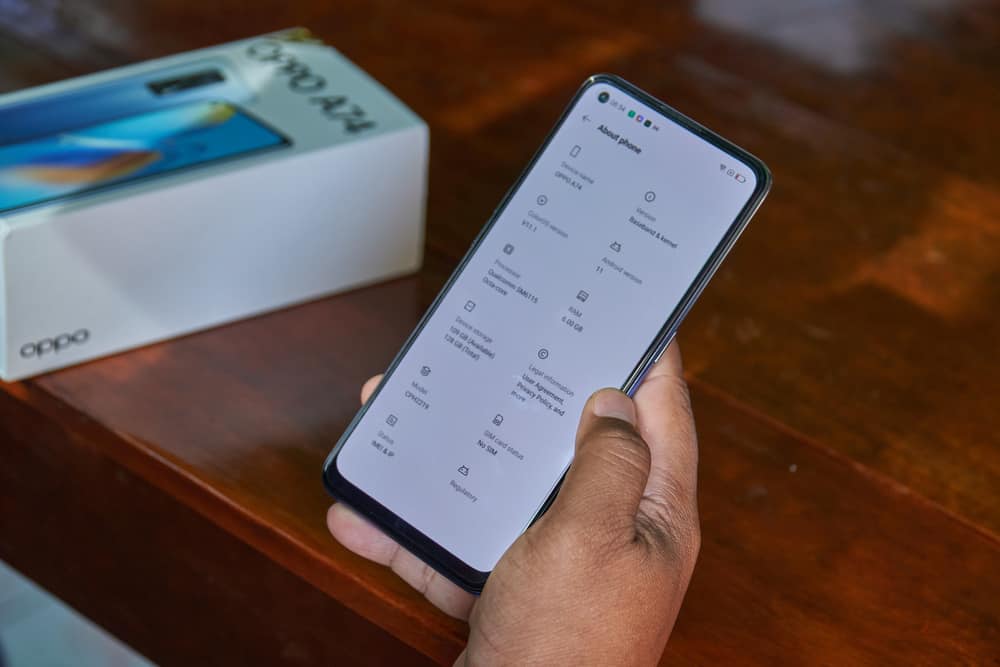 Do you ever find your Android device lacking adequate RAM and are unsure what to do about it? Well, don't worry, you're no different. Most Android users seek ways to optimize their devices and free up as much RAM as possible.
Freeing up some RAM quickly might sound like a daunting task, but it isn't until you know how to deal with it. Simple activities like getting rid of some apps, keeping device resources under check, and restricting yourself from using live wallpapers and similar pieces of stuff can go a long way in helping you fight the "lack-of-RAM issue."
But then again, using the wrong approach could mean that you'll have difficulty vacating some RAM.
Keep reading for detailed tips on disabling bloatware, killing resource-eating apps, uninstalling unused apps, and more. Dedicating a few minutes to reading this piece will ensure you the ability to reclaim some of that precious RAM in no time.
How to Free Up RAM on Android: 5 Super Efficient Ways
Admit it! Irrespective of your smartphone's age or brand, you want it to deliver top-notch performance every time. No doubt, most of the devices end up serving the requirements, but sadly for a couple of months.
Why so? Do you think age has a critical role to play here? Well, maybe, but what's guaranteed is that user activities impact productivity significantly. Whatever the case, the crucial thing is finding a way out, and that's precisely what I plan to deliver.
Method #1: Find and Kill the Resource Eating Apps
The fact that active apps sitting on our devices are primarily the ones that eat a significant portion of the RAM is no stranger to anyone. That being said, the first thing you need to do is look for those culprit apps and kill them right away. It will free up some RAM which can then be used for operating other utilities seamlessly.
On your Android smartphone, tap-open the "Settings" menu.
Look for the option that says "Memory" and click on it.
You'll then come across a list of apps displaying the average usage.
Navigate to the "Memory Used Apps" tab and quickly run across the app list. Don't forget to sort the list by tapping the "Sort by max apps" option. It will help access the utilities that usually eat most of your device's RAM.
Click on the app that appears more suitable for elimination and hit the "Force Stop" button.
Killing an app running in the background is more like a temporary fix. The effect lasts until you decide to reopen the app or some other utility takes its place.
Method #2: Get Rid of Unwanted Apps
One of the most significant advantages of being in the Android ecosystem is app availability. However, the same doesn't take much longer before turning heel.
Looking quickly at your app drawer and finding a long list of hardly used apps is no unusual sight. If the scenes are similar on your end, I'll highly recommend getting rid of those right away.
Uninstalling an app is no rocket science. Suppose you own a device with a comparatively newer Android version. In that case, long pressing on the desired app will help you with the uninstall button. Just click on that, and you're done.
Performing a quick restart is always considered a good practice. It helps remove temporary issues causing bugs. Once you're done eliminating the unwanted apps, make sure to dedicate a few seconds to reboot your device.
Method #3: Disable Bloatware
Yes, uninstalling the unwanted applications from your Android smartphone is a promising way to free up some serious RAM. But what about the ones who don't come with an uninstall option? The answer is simple, "Disable Them."
Click on the gear icon and launch the "Settings" menu on your Android device.
Scroll along with the list that pops up until you find an option called "App". Tap on it.
Find and pick the app that you want to disable.
You'll notice that the uninstall button is grayed out. Simply move forward with the "Disable" option.
In most cases, a prompt shall appear. Click on the "Disable App" option.
Method #4: Avoid Using Live Wallpapers or Heavy Duty Themes
Everyone loves customizing their smartphones, and so do I. But have you ever realized how some digital commodities have the capability of consuming a good portion of your device's RAM? Yes, you've read that right; things like live wallpapers, which enhance the overall look, can play a critical role in downgrading the performance.
Not just that, entities like heavy-duty themes and extensive widgets are also listed among significant RAM-eaters. Do you think choosing looks over performance is a valid idea? The decision is yours to make.
Method #5: Turn Off Transitions and Animations
Just like wallpapers and stuff, screen animations go a long way in enhancing the look of your device. But sadly, it has a similar sort of role to play in RAM consumption. However, not much of a concerning situation in general, the RAM management in lower-end devices can get significantly hurt.
The piece of good news, however, is that you can drive away from the harmful effects of animations and transitions in no time. Here is how.
Unlocking the Developers Option:
Head over to your device's "Settings".
Scroll down until you find the "About Phone" option. Click on it.
Search for the "Build number" button and tap it continuously until you see a message pop up at the bottom of the screen. The message should say, "Congrats! You are now a developer".
Turning Off the Animations and Transitions:
Launch "Settings" one more time.
Now look for the recently unlocked "Developer" options. Tap to open it.
From there, find the options that say, "Window animation scale", "Transition animation scale", and also "Animator duration scale". Click on each, and from the list of options that pop up, choose "Animation off".
Restart your device, and that's it.
Quick Tips to Ensure Adequate RAM on Your Android Smartphone
Following are some tips that can help you and your device attain better RAM stability in the longer run:
Avoid installing unwanted apps.
Restrict yourself from downloading apps from unknown sources.
Make sure you cultivate a habit of keeping your activities under check.
Close an application entirely when not in use.
Conclusion
So, there you have it! These are all promising ways to free up RAM on your Android device. Getting some valuable free RAM isn't that challenging, provided you know where and how to put the last nail.
I hope that this article has been helpful and that you can now enjoy a smoother, faster experience with your Android smartphone or tablet.
Do you think I've missed out on any tip worth looking at? Feel free to drop a comment below.