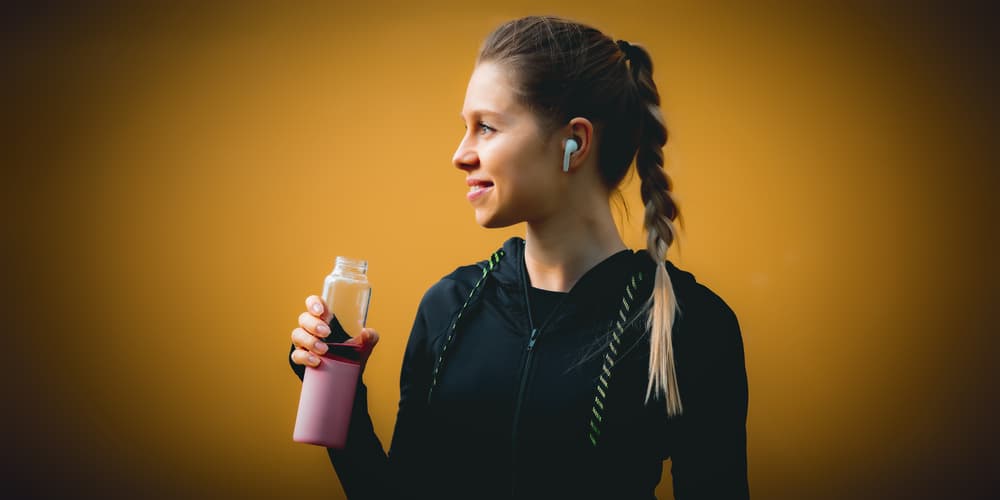 Getting AirPods to stay in the ear is crucial to keep the uninterrupted flow of music and other audio we listen to. AirPods easily fall off when they are not the right fit and have slippery ear tips.
To keep your AirPods in your ear, you should get the right size of AirPods and let them stay on the right side of the ear. Also, there are AirPods accessories available to fix the AirPods in place inside the air canal.
In this article, you will see the different ways to get your AirPods to stay in your air. You will also learn about the other accessories you can use.
How To Get AirPods To Stay in the Ears
To get AirPods fixed on your ear, you should get the correct AirPods sizes and place them on the proper ear. Secondly, you should use AirPods accessories such as hooks, straps, or tapes to keep them fixed to the ears.
Here are the ways to let your AirPods stay on your ear.
Fix #1: Ensure It Is on the Correct Side of the Ear
Each AirPod in a pair has a shape of the ear canal consistent with the side of the ear. Wearing the AirPods on the wrong side of the ear will make it fall off because it's not a good fit for that ear.
To place the AirPods on the right side of the ear, you should read the label on the AirPods. Each Airpod is labeled as R or L. R signifies that it is for the right ear; on the other hand, L shows that it is for the left ear.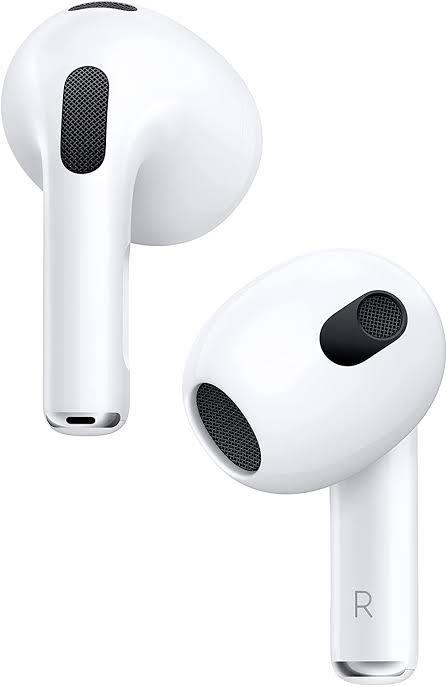 Some AirPods are a universal fit. In other words, each set in the pair can fit any side of the ear. Hence, you must check the label on the AirPods. If there aren't any labels, they can most likely fit both sides of the ear.
Fix #2: Try an Upside-down AirPods Position on the Opposite Ears
Some AirPods don't just fit perfectly to the shape of our ear canal. Hence, we will still experience a little sloppiness occasionally.
If your AirPods aren't perfectly fitting into your ears, you should wear them in an upside-down position. However, this time around, you will place your AirPods on opposite ears to have a good fit. The suitable AirPods for the left ear and the left AirPods for the right ear.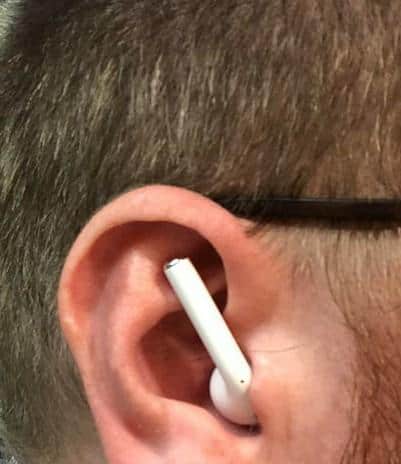 Fix #3: Get AirPods With a Memory Foam or Replace Your Silicone Tips
Silicone tips are rubber-like, and they have slippery/frictionless surfaces. As a result, they do not produce enough grip around your ear canal.
However, memory foam tips provide AirPods with better grip and fit. Unlike silicone tips, memory phone tips are non-slippery and can compress to fit smaller ear canals. You can get memory foam AirPods on Amazon.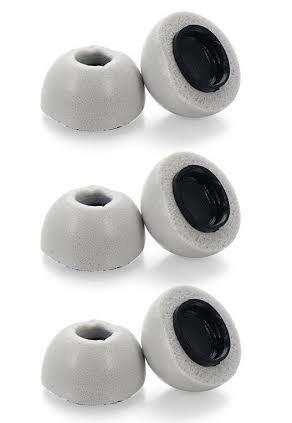 Fix #4: Get a Waterproof Tape
Waterproof tapes are beneficial for all AirPods, particularly AirPods that keep falling off.
Silicone and memory foam tips do not have a perfect glue to the skin of your ear canal. Waterproof tapes solve this issue by providing a linkage between your AirPods and ear skin, perfectly gluing them together.
If your AirPods keep falling off, you should get Nexcare waterproof tape to get the AirPods to stay in your ears.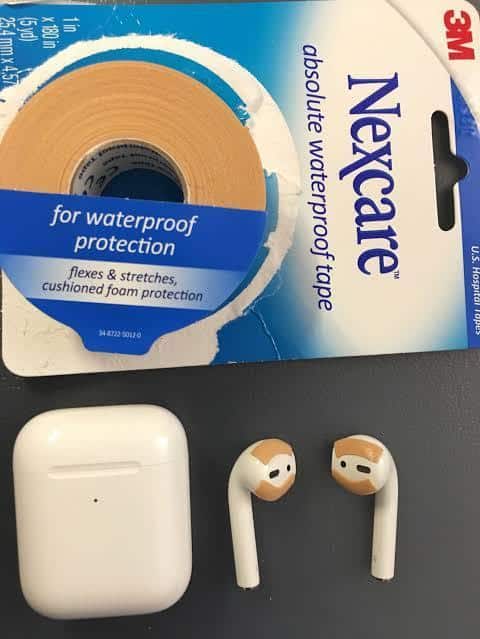 Fix #5: Get the Correct AirPods Size
Each AirPod available fits a particular size of the ear canal, and they have it in small, medium, and large.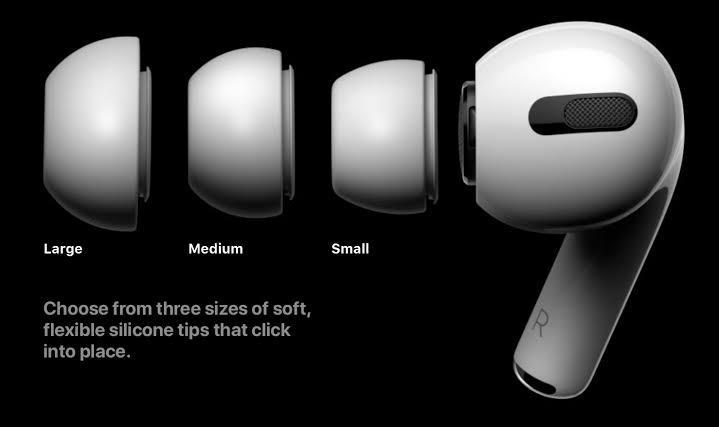 It is always good to place your little finger in your ear canal and compare it with the tips of the AirPods you want to purchase. If your little finger quickly enters your ear canal, you should get an AirPod with tips greater than your little finger.
On the other hand, if your little finger has difficulty entering your ear canal, you shouldn't get an AirPod larger than it.
Fix #6: Get AirPods With Hooks
There are AirPods with hooks. These hooks wrap around your ear pinna and hold the AirPods firmly around your ear.
AirPods with hooks are advantageous if you constantly perform physical activities while using your AirPods. They prevent your AirPods from falling off in road races, jogging, cycling, etc.
Fix #7: Get AirPods With Straps
Straps wrap around the back of your neck and prevent the AirPods from falling to the ground. An example of AirPods with straps is Gogosodu Airpods Strap. These AirPods are specifically beneficial for outdoor running as they will prevent your AirPods from getting misplaced when running.
What Are the Best AirPods Available?
The best AirPods available stay in-ear better. Also, they are lightweight, have long battery life, produce quality sounds, and have good noise cancellation properties.
Some of the best Apple AirPods are Apple AirPods Pro and AirPods 2019. Some of the best AirPods alternatives are Jabra Elite Active 75t, OnePlus Buds Pro, Cambridge Audio Melomania 1 Plus, and Apple AirPods Max.
Frequently Asked Questions
Why do my AirPods not stay in my ears?
Your AirPods will not stay in your ear because it is a wrong fit and has slippery/silicone ear tips. Also, physical action, like exercises, and inadvertently getting hit can make your AirPods fall off.
How do you get AirPods to stick in your ear?
To get AirPods to stick in your ear, try the following.
• Get AirPods that are the correct size for your ears.
• Put the AirPods on the proper ear.
• Use memory foam ear tips instead of silicone ear tips.
• Use AirPods with hooks if you are involved in physical activities and sports.
• Use Nexcare waterproof tape to keep the AirPods tips fastened to your ear canal.
Do AirPods fall out easily?
No, AirPods do not fall out easily. As long as you get AirPods that are your correct size and don't get hit, they won't fall out.