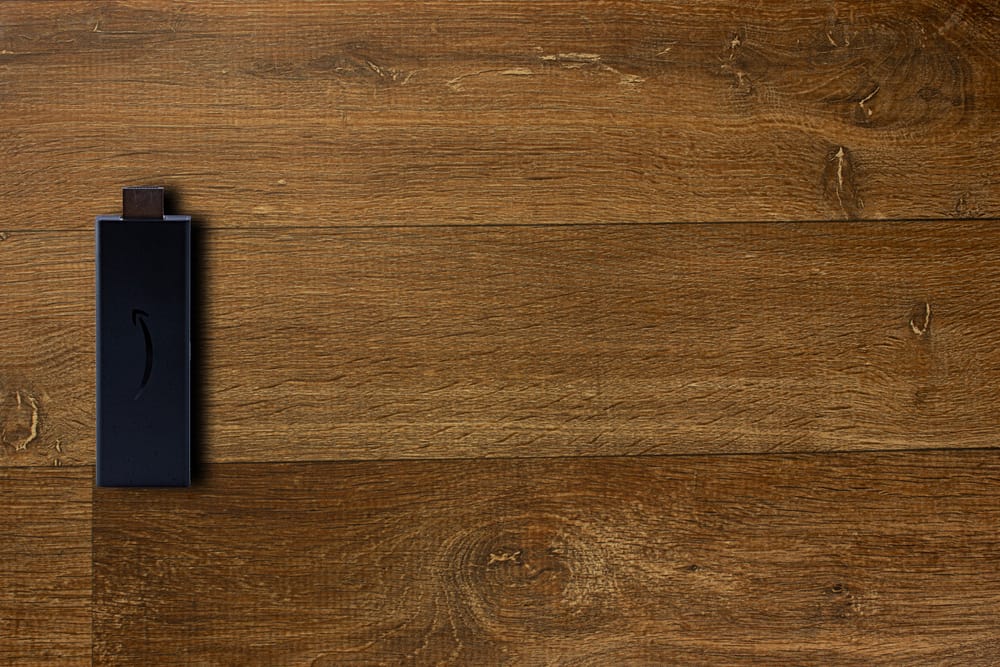 There are probably moments while using your Apple TV that you wish to have a more portable streaming service rather than the typical ones with larger devices to connect to via Ethernet or WiFi. The best streaming service access to entertainment is Amazon's Firestick due to its great mix of portability and efficiency. Apple TV is a TV subscription service for Apple product users to enjoy entertainment.
They offer an array of watchable content ranging from news to movies. But how do you get Apple TV as part of the entertainment services, specifically? Before we get into that, it's important that we first know what Firestick is and how it works.
What is Firestick?
Firestick is a streaming service made by Amazon that allows you to have an advanced streaming and entertainment experience on your TV. You can even stick it into your TV's HDMI port like a USB drive, making it incredibly more portable than Roku TV. It must be noted, though, that Firestick isn't the same as Netflix; this means Firestick just gives you access to many streaming services, but you still have to create accounts and pay for the subscription services themself.
This Amazon entertainment streaming service can come as a TV or a stick that you can plug into the HDMI port of any TV with HDMI capacity. From there, you can access an array of content made by different companies and content creators worldwide.
Getting Apple TV on Your Firestick
Apple TV software can be accessed through your Firestick, and it's also free – Apple TV+ isn't, but we'll talk about that later. Having an Apple TV+ account lets you get the application straight to your Firestick, or you could decide to get it from Amazon's site instead. Nevertheless, despite people knowing all of this, many don't know the actual ways to get Apple TV.
Detailed below are two methods to get Apple TV on your Firestick.
Method #1: Using Search
This method is free of charge, and these are the steps to follow:
On your Firestick TV menu, go to the Magnifying glass icon.
Input "Apple TV" and choose it when it comes out by selecting "Get" or "Download" when it pops up.
After the app installs, open it and choose "Watching".
Click on "Send" or "Don't Send", depending on whether you wish to share data with Apple.
Enjoy your Apple TV.
If you want to use Apple TV, you'd need to log in, and this is done by going to the gear icon and choosing "Accounts" > "Sign In" > "Sign In on This TV".
If you want to do it using a mobile phone or laptop, choose "Sign In on Mobile Device" and do the instructions. After that, input your Apple ID and password before signing in.
Choose the Apple TV+ icon before pressing down on your remote control.
Enjoy your Apple TV+ experience on Firestick.
Method #2: Using the Amazon Website
Another way to get Apple TV on your Firestick is via the Amazon official site or the app store. The steps you must follow to achieve this are as follows:
On your Amazon app store or website, search for Apple TV and download it. This can be done by clicking "Deliver".
Pick the Fire TV device you want to use with the downloaded Apple TV.
Select "Get App", but it might say "Deliver" if you've downloaded Apple TV on another Fire TV gadget.
Enjoy your Apple TV experience.
In cases where you want Apple TV+, follow the Apple TV+ steps from Method 1.
You cannot get the actual Apple Store for apps on your Firestick. There is a difference between the Apple App Store and Apple TV as one can be found in the order, and one isn't even an application but a place where you can find applications. Besides, the Apple Store can only be accessed by Apple products such as iPhones, MacBooks, and iPads, so Amazon's Firestick won't be able to connect to it – Amazon has its independent application store too.
Summary
In this article, we discussed Amazon's Fire Stick, specifically what it is and how it works, and also talked about Apple TV and how one can connect that to their Firestick. The methods used to do this were listed as either using the Fire TV itself or Amazon's website/app store.
Frequently Asked Questions
What if I still cannot get Apple TV on my Firestick?
If you still can't get Apple TV on your Firestick after trying the methods above, the next thing to do would be to update your Firestick.
What do I do if there is an app I want but not automatically on Fire TV?
In situations like this, you search for the app you want on Fire TV or the Amazon app store.