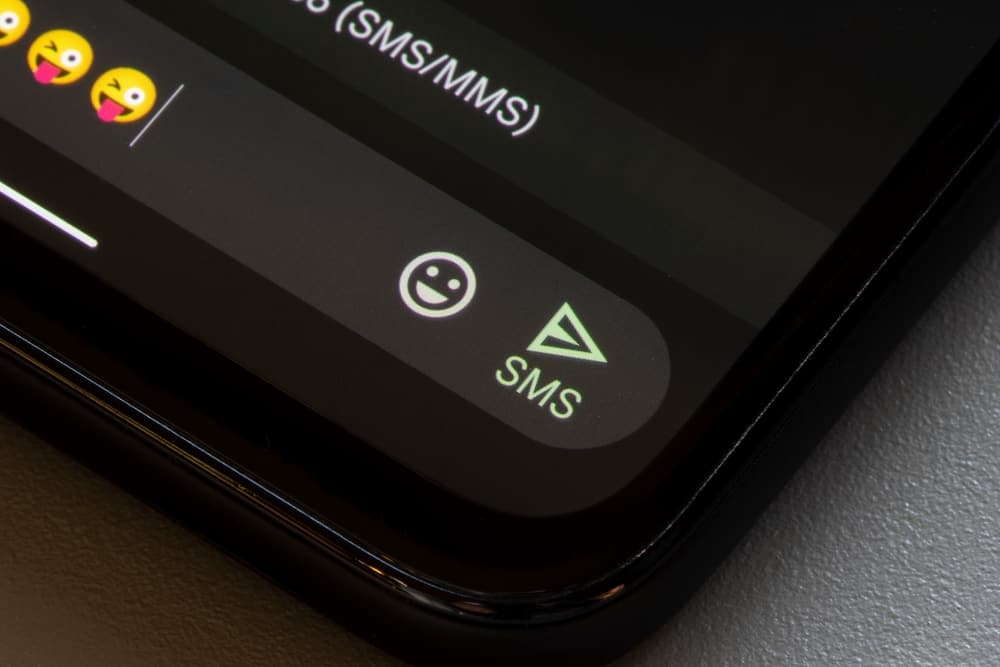 Everyone seems to be fascinated by the color black these days. Most of us are "all black, everything" people who cannot stop admiring this spectacular color in everything, from colors to our phones to even the emojis in them.
And if you also fall under this category, you may be looking for a way to get black emojis on your Android phone.
Whether you are fascinated by the color black or just a person of color looking for a black emoji to match their skin tone, you can get your desired emojis. You should know getting black emojis on an Android device is pretty tedious.
But don't worry, we have got you covered with this guide! Read on to find out how to get black emojis on Android.
How to Change the Skin Color of Emojis on Android to Black?
It is pretty easy to change the skin color of emojis to reflect the black race on an Android device. Follow the steps below to change the skin color of emojis on Android to black:
Go to the "People" emoji category by opening the emojis on your keyboard.
Press and hold any "People" emojis you want to use in black skin color.
Once a list of options for different skin colors appears, slide your finger to your desired skin tone and then lift your finger.
You will notice that the color of the emoji has been changed to your selected skin tone. This will remain the default color of your emoji until you change it by repeating the process.
How to Get Black Emojis on Android for All Apps?
Unfortunately, there is no way to get automatically black emojis on Android through a non-reboot. You can only change their specifications and appearance on an app-by-app basis, but the emojis remain the same.
That said, there are some ways you can explore and get black emojis. These include:
Method #1: By Getting a Third-Party App
To change their color, you will have to use a third-party app. For instance, Afromoji is a highly rated emojis app for Android that lets you get your hands on black emojis.
Follow these steps to get black emojis on Android using Afromoji.
Download and install Afromoji on your Android device from Google Play Store.
Once the app is installed, launch it on your Android device
You will see a plethora of black emojis. Scroll to the bottom to find three categories.
If you find an emoji that you like and would want to add to your chat, press on that emoji.
A pop-up window will appear with a sharing button in the bottom right of the app.
Press the sharing button.
A pop-up screen would appear showing all the apps where you can use this emoji. Pick any app(s) where you want to use this emoji.
Now select the recipient to who you want to send this emoji.
That's how you can add fun black emojis to your Android device. But if you don't have space or don't want to use a third-party app, you can also use your Android phone to change an emoji. However, you will need to perform a root for it.
Method #2: By Performing a Root
Changing an emoji on your Android device is possible by performing a root. That's how you can change the default emojis on your device. If you feel confident that you can pull off rooting your device successfully, make sure you know the directory of root guides.
Below, we have shared the steps to change your emojis by using Emoji Switcher, an app that lets you select various emojis from different manufacturers.
Here's how it's done:
Download and install Emoji Switcher on your Android Device from Google Play Store.
Launch the app on your device and get root access.
Choose your emoji style from the drop-down menu.
Once the emojis are downloaded, it will ask for permission to reboot.
Allow it to reboot and wait until the process completes. Once it is done, you can find your new emojis.
If you don't like the new emojis and restore the old ones, you can go to the menu icon in the top right corner and press the "Restore default" option. So if you don't mind rebooting your device, give this option a try.
Summary
In this guide, we shared how to get black emojis on Android. We hope this guide was helpful, and you will now be able to get your favorite emojis on your Android devices quickly.
You can use the methods mentioned in this guide to get your desired emojis for all your texting apps, including WhatsApp, messaging, Instagram, Snapchat, Facebook Messenger, Telegram, etc.
Frequently Asked Questions
How Do I Change the Skin Color of My Emojis on Android?
To change the skin color of emojis on Android, tap on the smiley icon on the bottom of the keyboard. 
You will see an arrow with emojis that you can change the color of. Long tap on these emojis to see different skin tone options. Press on the one that you like and release your finger.
Can I Change Samsung Emojis?
Yes, you can. Go to Access Settings on your Samsung phone, select General > Add Keyboard. Here, you can add new emoji keyboards to your default keyboard. Once you have added an emoji keyboard, you will now be able to use emojis in whatever you type. 
When typing, click on the smiley icon next to the space bar on your keyboard to find various emojis. 
How Can I Use iOS Emojis on Android?
To use iOS emojis on Android, go to Google Play Store and look for apps by typing "Apple Emoji Font" or "Apple Emoji Keyboard." Several apps offer Apple emojis on Android devices, such as Kika Emoji Keyboard, Facemoji, and others. Pick any app of your liking and install it to get iOS emojis on Android.