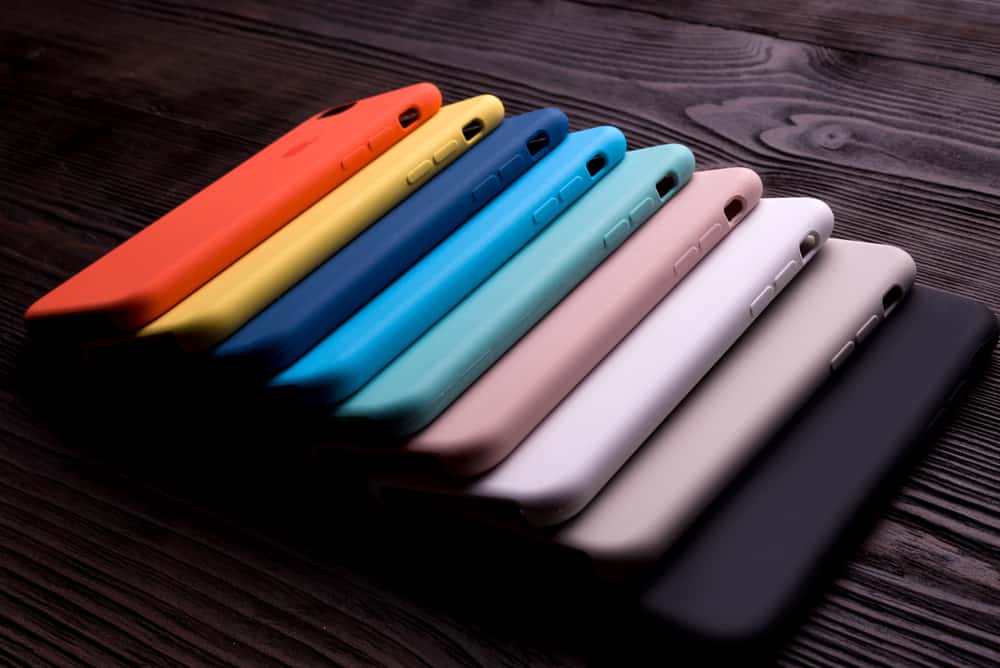 One of the best things about owning an iPhone is that you can customize it with a case. With different shapes and styles, an iPhone case is a chance to show your personality. But what if you could get an iPhone case without spending any money?
The first option is to purchase an additional product to qualify for a freebie case. The second option is to take advantage of some companies' special promotions.
In reality, nothing in this world is truly free, which is why these deals have their own set of terms and regulations. But they're also not a scam. You really can get iPhone cases for free! There are terms, though, and there are also risks to be aware of.
In this article, we'll explain exactly where and how you can get your hands on some free iPhone cases without any hassle.
How To Get Free iPhone Cases
If you're looking for a new iPhone case but don't want to spend any money, there are a few ways to get them for free.
The truth is that you can get an iPhone case for free if you know where to look and take the time to get one!
Here are a few ideas.
Participate in Online Contests and Giveaways
You can get your hands on free iPhone cases in a few different ways. One way is by participating in online contests and giveaways.
There are always a ton of different online contests and giveaways going on, so keep your eyes peeled for one that interests you.
There are contests and giveaways like these all over social media, but this requires some luck and a lot of patience.
If you don't have the cash to spare but are feeling lucky, then entering contests is a great option for you!
Check Out Wish.com
If you're looking for wacky and unique products, look no further than Wish.com! They have everything from free iPhone cases to strange gadgets and gizmos.
Even though these iPhone cases are listed for free, shipping charges may be a few dollars, so they aren't entirely free.
There is also no guarantee that these cases will always be in stock, so keep checking, and you might be able to score one.
So, look at Wish.com if you want a quirky, fun, and possibly free iPhone case!
Buy 2, Get 1 iPhone Case Free With Totallee
Are you looking for a new iPhone case that is free as well? If so, you'll love this deal from Totallee. It's just what you need if you're tired of your old case and need something to spruce up your phone.
As of now and for a limited time, Totallee is offering a buy two get one free deal on all iPhone cases. That means you can get three new cases for the price of two.
Add three of the iPhone cases you want to purchase to your cart and use coupon code "Third" to take advantage of this offer.
And with so many different styles, one will surely be perfect for you.
Take Advantage of Burga's Special Offer
Burga is an online store that offers a variety of unique, high-quality, and durable cases for both iPhone and Samsung Galaxy models.
And with this special deal from Burga, you can get four iPhone cases for the price of two or six iPhone cases for the price of three.
You'll only be charged for two cases if you add four to your shopping cart and three if you add six. This offer requires no coupon code or additional charges.
This incredible deal can save you a lot of money if you're looking to purchase multiple cases.
Get Extremely Cheap iPhone Cases From Alibaba
Looking for some extremely cheap iPhone cases? Then you'll want to check out Alibaba. They have a huge selection of cases for all types of iPhones and are incredibly affordable.
When purchasing cheap cases for your phone, Alibaba has what you need. You can get iPhone cases for as little as $0.10.
As Alibaba caters more to businesses, they offer cheap cases at bulk rates, but some sellers have minimum order limits of 20 or 50.
But with Alibaba, you're sure to find something to suit your style and budget.
Wrapping Up
In conclusion, if you know where to look, it's quite easy to get your hands on a free or nearly free iPhone case.
Frequently Asked Questions
Does iPhone have a free case?
Sadly, iPhones don't come with free cases; a charger isn't even included in the box.
Is a phone case necessary?
The majority of the time, a case will protect your iPhone or any other device from accidental drops, scratches, dents, and overall wear and tear. 
What is the best site to buy iPhone cases?
All iPhone cases sold online and in shops are of good quality, so where you buy a case ultimately depends on your budget and personal preferences.