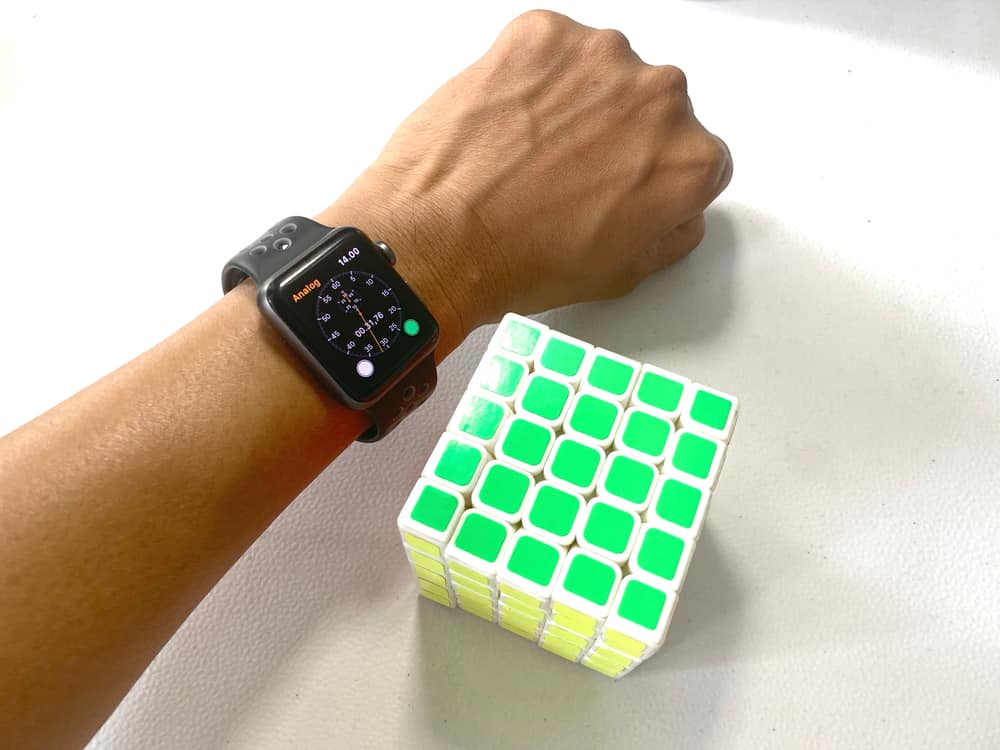 The Apple Watch is quite versatile; it's not just for attending calls or answering messages when you don't have your phone nearby. It's also a great fitness tracker. Along with that, it's an excellent way to blow off some steam since it allows you to play games directly on your wrist.
So whether you're interested in the good old snake game that everyone loved on their Nokia phone or want to play something more exciting, many games are available on the Apple Watch.
You can get games on your Apple Watch in two ways. You can get them from the App Store on your Apple Watch, similar to how you download apps from the App Store on your iPhone or iPad. Alternatively, you can go to the Watch app on your iPhone, see the apps available for download on your watch, and install the games you want.
This article discusses games on the Apple Watch and how you can get them.
How To Get Games on Your Apple Watch
The Apple Watch has several apps for tasks like timekeeping, fitness, health, and communication. Still, you also can install third-party applications through an iPhone and get new apps from the App Store—either from your iPhone or directly on the watch. All the apps installed on your watch are present on the watch's home screen.
Let's discuss both of these options in more detail.
Option #1: Getting Apps From the App Store
You can directly open the App Store on your Apple Watch and get the games you want. Here's how.
Open the App Store and turn the Digital Crown to see featured apps.
Tap any category or select "See All" below any collection to bring up more games.
Once you tap on the game you want to download, you'll see either of these two options.

You'll see "Get" if the app is free.
You'll see a price if it's a paid app. If you've already bought the game, you'll see a cloud icon with an arrow pointing downward. Tap "Get", the price, or the cloud icon to download the game.

Depending on the model, double-press the power button or use your Touch ID to authorize the purchase. Depending on the security settings, you might also have to provide your Apple ID to download the game.
When downloading a game on your Apple Watch, some things you should keep in mind are the following.
For some games to work on your watch, you might also need to download its iOS version on your iPhone.
You can find a specific game by tapping the search field at the top and typing "Apple Watch Series 7" only. Alternatively, you can use Scribble or dictation to enter the name.
You can also browse trending app categories by tapping a category.
Remember that cellular charges might apply if you're using an Apple Watch with cellular.
Some free apps also offer in-app subscriptions and purchases that you can purchase to get access to exclusive content and features.
Option #2: Using the Watch App on Your iPhone
Games and apps on the iPhone that also have a watchOS app are automatically installed. You can find these on the watch's home screen. However, if the app isn't installed by default or you want to install a specific app, here's what you have to do.
Launch the Watch app on the iPhone.
Go to "My Watch"> "General".
Turn off the toggle next to "Automatic App Install".
Go back to "My Watch"> "Available Apps".
Tap the "Install" button you see next to the games you wish to install.
What To Do if You Can't Find a Game
If you can't find a specific game, here are some things you should know.
All the apps on the Apple Watch are present on the home screen. You can go back to your home screen by pressing the Digital Crown.
If you still don't see the app on the home screen, look at the list of apps you've already purchased and download them again. If it's a paid app, don't worry about paying for it again – all apps are one-time purchases.
A few watchOS apps aren't available in all languages and regions. So if you still can't find the app on the home screen or in the App Store, confirm that the app is supported in your region.
Conclusion
Playing games on the Apple Watch is fun, especially given the available collection. You now know how to get games on your watch. So what are you waiting for? Download them and start having fun!
Frequently Asked Questions
Are games on the Apple Watch free?
This varies from game to game. Some games are free, while some are free to download and play but have in-app purchases. Some games might also have a one-time fee.