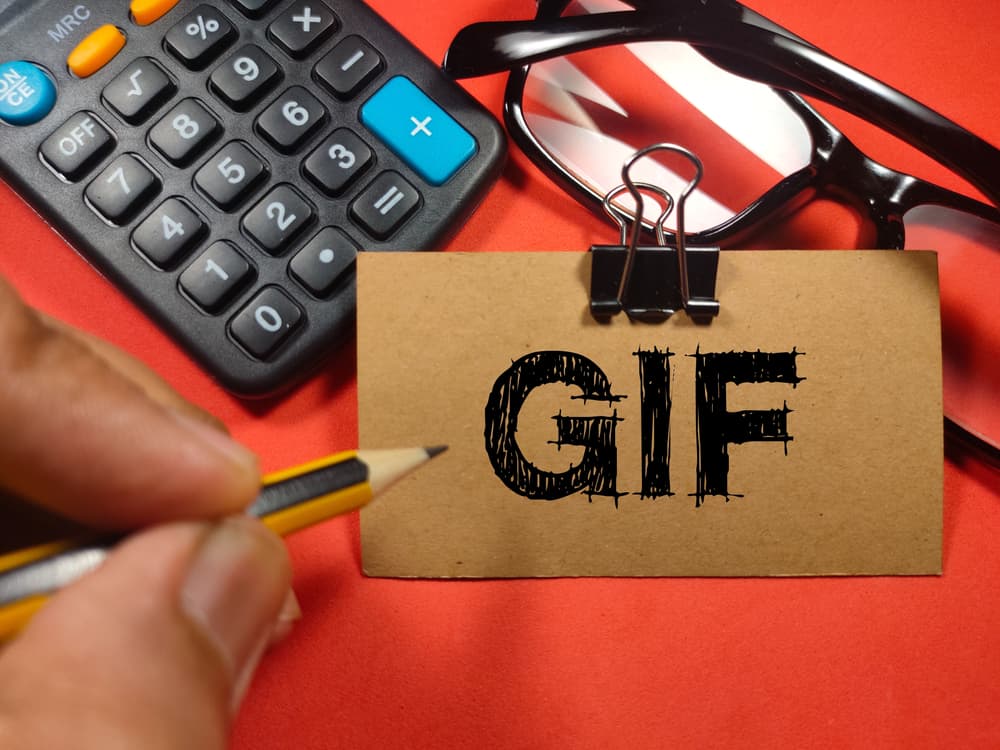 Sending GIFs is a pleasantly entertaining way of expressing emotions without uttering words. They are a great way of reacting to messages and social media. 
You can get GIFs on Android on Google's texting app, using GIPHY, GIF Maker, and Camera MX. Also, you can get GIFs on Android using Pixel Animator and video-to-GIF converters. 
The GIFs can be sent using the stock keyboard and messaging app or third-party applications such as GIPHY. Other than GIPHY, other specialized apps offer a vast collection of GIFs. On such platforms, you search with keywords to get the GIF describing the emotion you intend to portray. 
Every operating system keyboard has its way of getting and sending GIFs. On Android, there are different ways of sending GIFs. Read on to find out the different ways of getting GIFs on Android. 
Ways To Get GIFs on Android 
Below are the ways through which you can get GIFs on Android.
Method #1: Messages
Google's texting app and messages have the option of getting and sending GIFs. Also, you can use your keyboard's GIF search, which has different results. 
You can get GIFs using Gboard by following the steps below.
Start a new message and tap the face symbol in the text field. 
Tap "GIF".
Choose a GIF and send the message.
Method #2: Using GIPHY
The GIPHY app is a major source of GIFs. You do not need to log in to browse and share GIFs. However, you will be prompted to log in if you want to save favorites. 
After launching the app, there are trending GIFs on the home screen. You can tap the planet symbol to see all the GIF categories, such as memes, animals, and reactions. 
Moreover, you can use the search bar to get the GIF you wish to send. After finding the GIF that you like, tap the image. 
Next, select the app you want to use, compose your message and send it. After pressing send, the symbols for different social media apps will appear alongside a share button and download link. 
The share button lets you see the apps on your phone that you can use to send GIFs. 
Method #3: Convert Videos
You can get GIFs on Android by converting videos. Different video-to-GIF converters send GIFs directly from your messaging app. 
After downloading and launching the app of your choice, you can search or browse a GIF through a collection. Choosing the option that makes it possible to share the GIF on another app makes it part of your message. 
In this regard, if you are sending an SMS message, it automatically converts to MMS to send multimedia content. 
Method #4: Using a GIF Maker
The GIF maker is fundamental and helpful in creating a GIF from a series of static images. It enables you to apply filters, color effects, and fonts. 
Method #5: Using Camera MX
The focus of Camera MX is on bringing your photos to life. It makes it possible to make GIFs from videos and cartoons from external sources. 
It makes it possible to turn live shots into GIFs and move forward and backward within them to capture different moments you want to immortalize. 
It is focused on photography and is ideal for capturing memories.  
Method #6: Using Pixel Animator
You can get GIFs on Android using this radically hands-on approach. The tool helps you to create little sprites. 
It takes some practice to master and is inappropriate if you want to finish things quickly. 
Conclusion
GIFs are an exciting way to communicate an emotion or sentiment. They express emotions in a compact and eye-catching manner more than a simple emotion. The article outlines how you can get GIFs using different Android apps, including Pixel Animator, Camera MX, GIF Maker, GIPHY, and video-to-GIF converters. 
Frequently Asked Questions
How do I enable GIFs on my Android?
You can text GIFs on Android by opening your default messaging app, tapping the smiley face emoji on the keyboard, and tapping the GIF button. You can look for your desired GIF by tapping on the search bar. 
Why am I not receiving GIFs on my Android?
You can check MMS message settings to ensure MMS messages are enabled. Toggle it if it is not; if everything is fine, go to Settings and choose "Advanced Messaging". 
How do I activate GIFs on my Android device?
Open any messaging app on your Android device and tap where you can enter text. Tap emojis and insert emojis and a GIF, select the GIF you want, and tap "Send". 
Where does Android get its GIFs?
There are different platforms where you can get GIFs on Android. One of the best platforms is GIPHY. Over the years, it has collaborated with other platforms to provide GIFs. 
What is the best GIF app for Android?
The best GIF creator apps for Android are Pixel Studio, GIPHY Cam, GIF Maker, and Coub. 
How do I make GIFs for free on Android?
There are free GIF maker apps that you can use to create GIFs instantly from the photos and videos on your phone. For example, you can use GIPHY, GIF Maker, and GIF Editor.