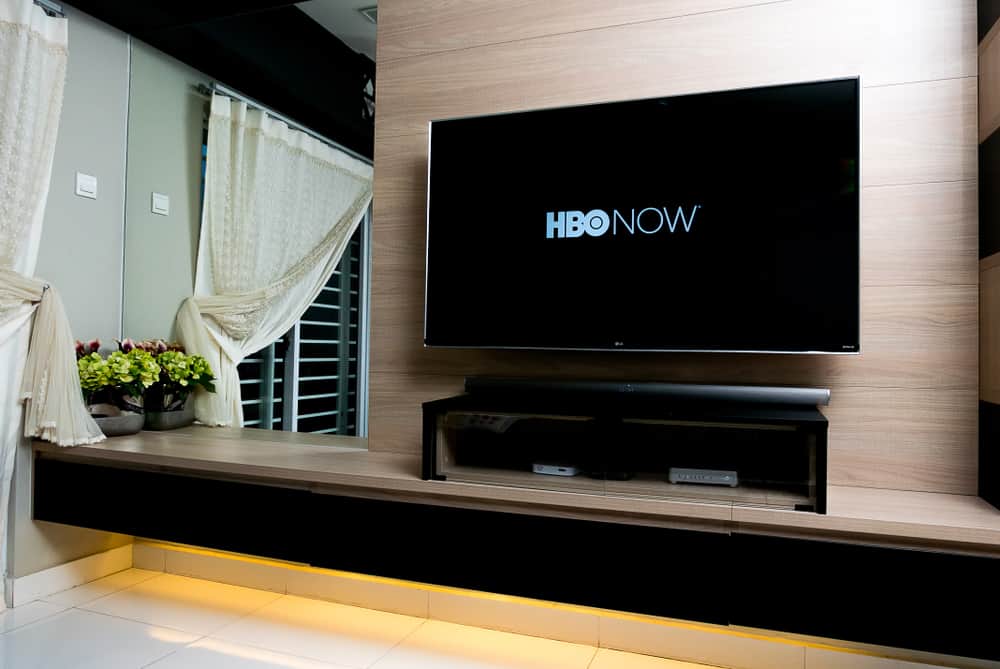 HBO is a TV channel that streams on-demand and TV content. You can use the credentials of your TV provider to watch series and movies. This app is available for Roku, Apple TV, Firestick, and smart TV, just like smartphones. You can stream TV series and movies using this app on your Vizio Smart TV. So how do you get HBO Now on a Vizio Smart TV?
HBO Now is no longer in support, but you can use HBO Max alternatively. Sign up for an HBO Max subscription, connect your TV to a Wi-Fi network, SmartCast the HBO app, and log in once it's open.
HBO GO has provided a complete list of shows in the on-demand library of HBO. You can also watch offline anytime after downloading the app's content. This article will show you how to get HBO Now on a Vizio Smart TV. So let's show you how to get it on your smart TV.
How To Install the HBO Max App on Your Vizio Smart TV
HBO is one of the best streaming services currently available. HBO Now has one of the best services, with millions of users monthly. Their services rival the likes of Disney Plus, Amazon Prime, Netflix, Hulu, and more.
Installing the HBO Max app on your Vizio Smart TV that uses a small cast for streaming is easy, and all you need to do is follow this procedure.
Sign up for the subscription plan of HBO Max.
Turn on your Vizio smart TV after you have signed up.
Connect your smart TV to a suitable Wi-Fi.
Now press the V or home button on your remote.
Navigate and locate the app on the SmartCast home.
Select the HBO Max app and press "OK" on your remote.
Login to your HBO Max account once the app is open, and that's all.
How To Use AirPlay To Watch the HBO App on a Vizio Smart TV
Each Vizio Smart TV has been built with a Chromecast or AirPlay 2 that quickly casts your videos to other devices without additional help or support. This feature soon helps you cast from your tablet, computer, or smartphone to your Vizio Smart TV. The procedure below will show you how to do that.
Switch on your Vizio Smart TV.
Connect it to a suitable Wi-Fi network.
Connect your tablet, smartphone, or computer to that same Wi-Fi network.
Download and install the HBO Max app.
Login to the device you would like to cast your contents from.
Select the title you want and start streaming.
For your tablet or smartphone, click on the cast icon or "AirPlay".
Select your TV connected to your Wi-Fi, and that's all.
Which Vizio Smart TVs Support HBO Max?
All Vizio Smart TVs in circulation do not support the most innovative design. A year ago, Vizio declared that its smart TVs using the SmartCast system supported the HBO Max app.
The SmartCast app can only be used by Vizio 4k UHD Televisions produced in 2016 and later. This means that if the SmartCast application is not in your Vizio Smart TV, you won't be able to use it. So you are good to go if you have a TV that runs SmartCast 2.0 or 3.0 because the HBO Max app is used to it. For those Vizio Smart TVs released from 2016 to 2017, to get them on HBO Max, you can use Chromecast.
What Is HBO GO?
The HBO GO app has the complete list of shows on the HBO on-demand library. You can easily watch offline after you download the content. Three devices can stream simultaneously on the HBO GO app, and it has subtitles for several languages, which you can choose from when streaming. This app also offers your kid's shows, stand-up comedy shows, and documentaries on-demand
How To Stream HBO GO on Your Vizio Smart TV
The HBO GO app offers support from AirPlay to stream the contents they like on their Vizio Smart TV from their Apple devices. On the Vizio Smart TV, you have to enable the AirPlay option and click on the AirPlay icon on the app to watch the contents you want.
To install and manage the HBO GO app on your Vizio Smart TV, you will require the help of external streaming devices like Roku Streaming Stick or Amazon Fire TV Stick. HBO recently introduced a new streaming service called HBO Max so that you can get all the HBO original and on-demand content. With this recent development, HBO concentrates on HBO Max more than HBO GO and HBO Now apps.
First, check if there is an update to your Vizio Smart TV software before installing HBO Max. Your television software needs to be updated. If not, your account will be lost, and you will have to repeat the same procedure.
Conclusion
HBO seems outdated since 2010, so you can't download it from your TV play store, though it's still available online. HBO Max has taken over HBO Now as the default HBO app.
Frequently Asked Questions
Is HBO still available on Vizio Smart TVs?
The HBO GO app is not offered by the Vizio App Store for installation on a Vizio Smart TV.
How is the HBO GO app accessed on a Vizio Smart TV?
You can only use AirPlay or cast the HBO GO app to your smart TV with a smartphone using a strong internet connection.
Is the HBO Max app offered on a Vizio Smart TV?
You can freely download the HBO Max app on the App Store and use AirPlay or cast the HBO Max app from your smartphone.