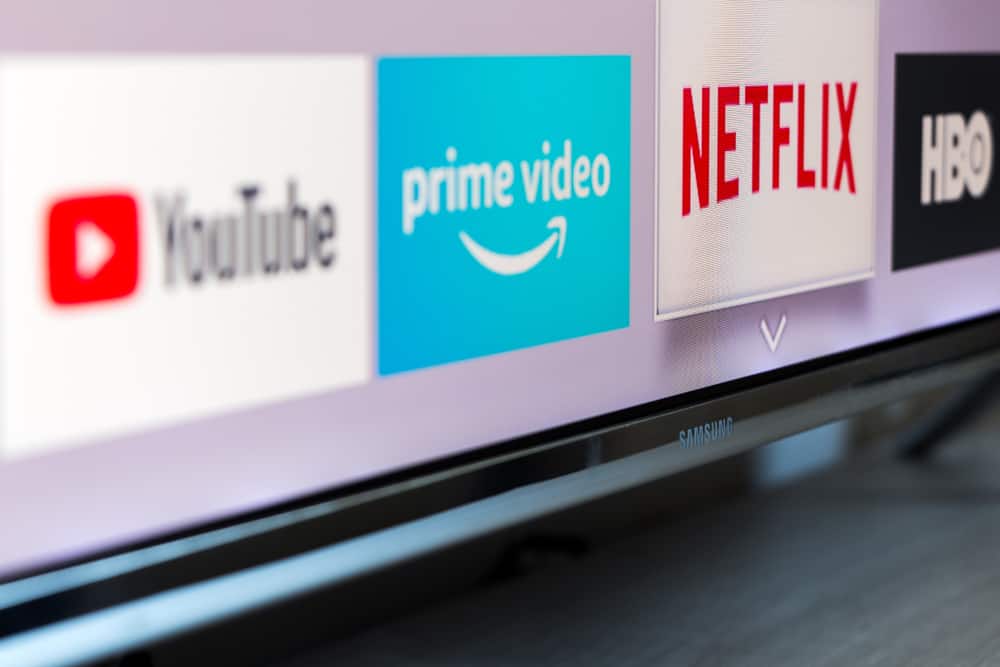 HBO is a popular platform that offers a variety of shows, movies, documentaries, and specials. You can enjoy exclusive HBO original series, hit movies, award-winning documentaries and comedy specials, live sports, news, etc. Like Netflix, you can also watch HBO on your Samsung Smart TV.
HBO Max is a WarnerMedia streaming service that features new content from the company's subsidiaries, including HBO and Cinemax. The service launched in November 2019, but it's not available on all devices yet.
That's why we have written a comprehensive guide on how to get HBO on your Samsung Smart TV.
Things To Consider Before Installing HBO Max
The launch of HBO Max has pushed a lot of cord-cutters to wonder how they can get this new service on their TV. The service is available as an app for Android and iOS devices, but it is also designed for smart TVs. If you want to get HBO Max on your Samsung Smart TV, here is what you need to know:
Ensure that your Samsung Smart TV model is from 2016 or later.
Ensure that you have an active internet connection.
Check that your Samsung Smart TV has enough storage space for new apps.
Ensure that your Samsung Smart TV has enough RAM capacity for additional apps.
Check to see whether the app is available in your region.
You must have a paid HBO Max membership.
Installing HBO Max On Samsung Smart TV
Samsung Smart TV is one of the most renowned brands globally, with people all over the world using it. If you own one and want to watch HBO, you can easily do so without paying additional subscriptions.
Follow these steps to get HBO on your smart TV.
Step #1: Setting Up Samsung Smart TV
First, press the "Home" or "Smart Hub" button on the TV remote. Now create a Samsung account or log in to your existing one by entering your account credentials to set up your smart TV.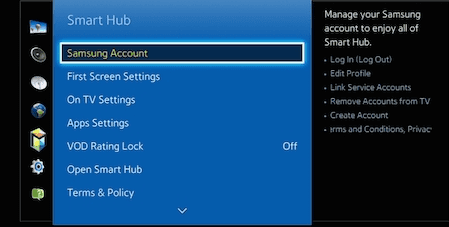 Now that you have set up your TV select the "Apps" section at the bottom of the menu screen.
Step #2: Downloading HBO App
Navigate to the top-right of the screen and press Search. Now use the on-screen keyboard to type "HBO Max" and select "Done."

Finally, press the "Install" button to download the app on the TV.
If your smart TV does not have a search button, navigate to the "Apps Categories" section, then select "Streaming Apps." You will probably find the HBO app in the list.
Step #3: Using HBO App
Once the app is installed, press the home button and select Apps > HBO Max to launch it. Now it will ask for your login credentials. If you are already subscribed to the platform, enter the current information and start browsing your favorite TV shows.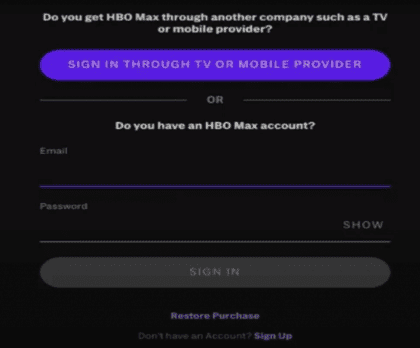 If you are a new user, we recommend you use the HBO Max app on your smartphone and sign up there. Follow the app's instructions and continue to choose the desired plan, and proceed to payment. After adding payment information, you are now logged into the app. Finally, log into the app on your smart TV, enter the login credentials and start watching!
Updating HBO Max App
You need to keep the HBO Max app updated to have intact entertainment. To do so, press the home button on the remote and select "Apps" from the menu.

Now select "Settings" and turn on "Auto Update" from the window's top-right. Once it is turned on, the light will indicate a green color, and your app will be updated automatically.
Summary
In this guide about getting HBO on Samsung Smart TV, we have discussed what you need to know beforehand and step-by-step instructions to get the app on your smart TV. Moreover, we have also discussed turning on auto-update to have no interruption while using the app.
We hope that you now have HBO on your Samsung Smart TV and are now enjoying your favorite content on the big screen.
Frequently Asked Questions
Is there a way to watch HBO without its app on my Samsung Smart TV?
You can use your mobile's screen-mirroring feature or third-party apps to cast the smartphone on your TV. To do so, connect the TV and mobile to the same internet connection. Now install the HBO app on your mobile and open it.
Next, navigate to your phone's notification center and select "Screen Mirroring" or "Cast" from the "Quick Settings." Now it will ask you to enable Bluetooth and WiFi, tap "Ok," and start searching for nearby devices. Finally, select your Samsung Smart TV to connect it and enjoy your favorite content.