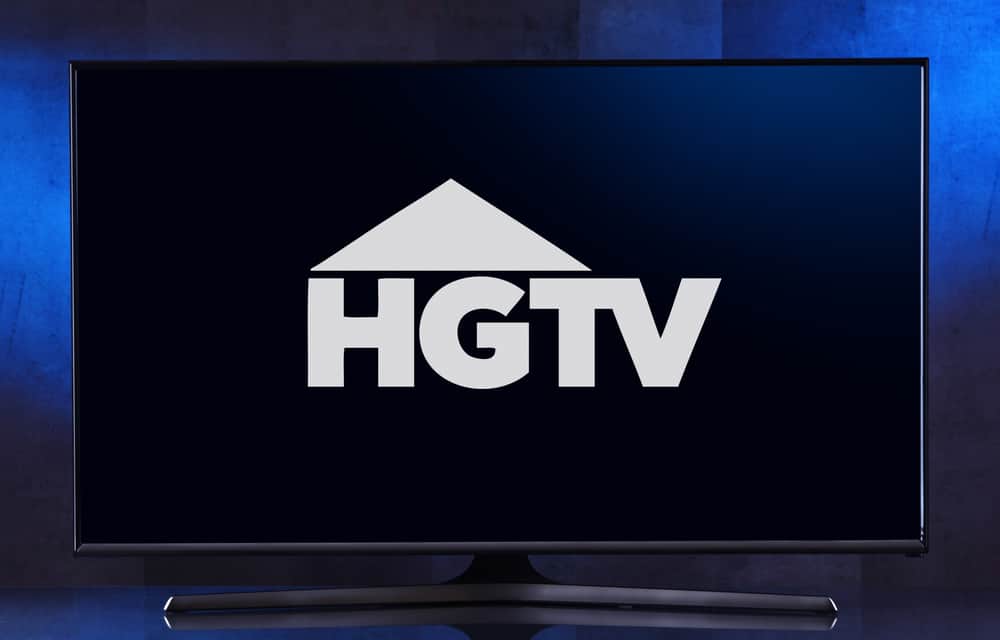 The Home Garden Television, better known as HGTV, is a TV channel owned by Warner Bros. Discovery and is one of the most popular live TV channels in the USA. This TV channel airs programs on buying properties, gardening, and home decoration. If you have an Apple TV, you can live stream HGTV after downloading the HGTV GO app from the App Store. But how can you get HGTV on your Apple TV?
You must be asking yourself how you can watch your favorite TV shows streaming on HGTV, and here are two available methods to consider.
• Use a satellite or cable TV provider subscription.
• Use a third-party streaming service.
Using any of these methods, as mentioned above, you'll be able to get HGTV on your Apple TV and enjoy the vast array of shows, including House Hunters, Home Town, Fixer Upper, Property Brothers, and Hidden Potential, to name a few. Without further ado, let's get started.
Method #1: Using a Satellite or Cable TV Provider Subscription
The simplest way to watch HGTV on your Apple TV is to use the official HGTV app. But before you can watch HGTV on your Apple TV using the official HGTV app, you must confirm you've got a satellite or cable subscription with certain providers. This includes Verizon FiOS, Xfinity, U-Verse, DirecTV, and AT&T.
In addition, you should confirm that the HGTV app runs on iOS 9 or newer versions to be able to watch content on this TV channel. After satisfying all these requirements, follow these steps to get HGTV on your Apple TV.
Open your Apple TV and go to the Home screen.
Navigate the Home screen to find and launch the App Store.
Go to the search bar, key in "HGTV" using the on-screen keyboard, and tap on the "Search" option.
Click on "HGTV" to install it on your Apple TV from the list of options on the screen.
A prompt might appear on the screen requiring you to key in your iTunes username and password before going to the next step.
Launch the HGTV app on your Apple TV once the installation process is complete.
Enter your account credentials (i.e., username and password) to access your HGTV account.
Once you log in, you can start watching the older on-demand episodes or streaming live HGTV content. Integrated into the HGTV app is a superb browser that enables you to browse the available TV shows depending on the genre or by searching a specific term.
Method #2: Using a Third-Party Streaming Service
Worry not if cable or satellite TV is too expensive for your budget, as you can still get HGTV on your Apple TV by getting third-party streaming services. This is ideal because you don't need to spend a substantial sum of money on huge packages that you barely watch or aren't interested in altogether.
You're spoilt for choice regarding which is the best third-party streaming service using which you can watch HGTV on your Apple TV. This is all possible thanks to the internet, which is much more accessible and cheaper than cable or satellite TV.
Here's an overview of a few of the best picks to consider.
Philo
If you're on a tight budget, Philo should undoubtedly be your go-to streaming service to watch HGTV, as it only costs $25 each month. You can watch more than 50 channels using this streaming service. Philo can be reasonably cheap because it doesn't come with any sports channels.
Since you can access HGTV using Philo, you'll enjoy different shows, including Forever Home, Good Bones, Property Brothers, and House Hunters. You also enjoy HGTV content on-demand and get access to cloud DVR service.
Sling TV
Another excellent streaming platform you should check out is Sling TV, and the cheapest package costs only $35. HGTV is one of the channels you can stream on Sling TV. It comes with a cloud DVR, allowing you to record your favorite show on HGTV and effortlessly watch HGTV on demand. You can also rewind or pause HGTV on Sling TV.
DirecTV
You can watch HGTV on this streaming service without a cable or satellite connection. DirecTV offers you a five-day free trial, and once it elapses, you'll be expected to pay, and the cheapest package goes for $69.99 per month to access over 65 channels. These include CNN, NBC, ABC, MTV, and HGTV.
Summary
The launch of Apple TV has drastically altered the entertainment landscape. This is because it's now possible to watch your best TV shows and movies by making it possible to stream using your tablets, smartphones, computers, and televisions, either with or without cable. Therefore, you never again have to miss an episode of any show you're an avid fan of.
If you were wondering how to get HGTV on your Apple TV and watch movies and TV shows without interruption, this guide has outlined everything you need to know. With this knowledge, you can start enjoying excellent entertainment on HGTV anytime and from anywhere.