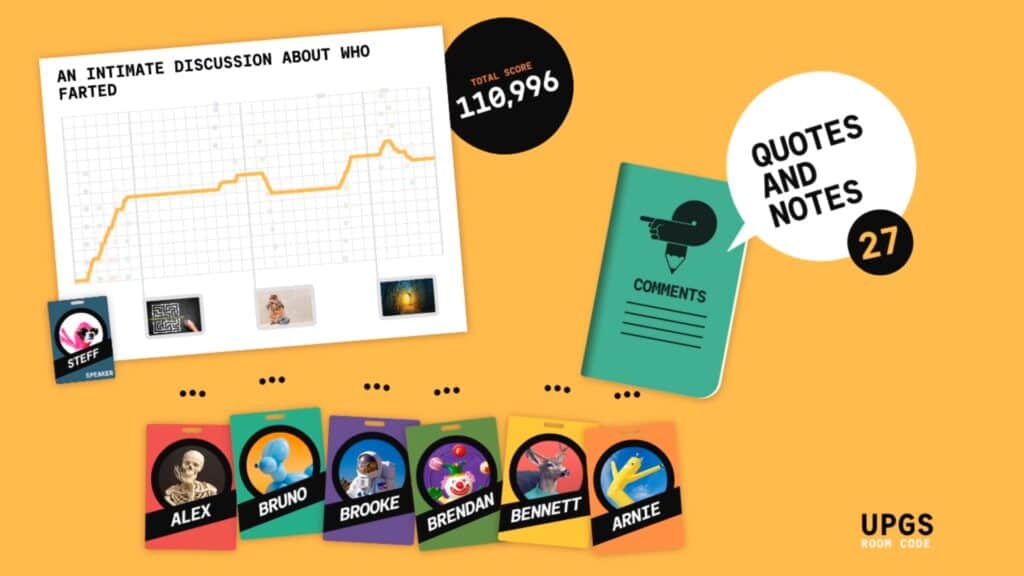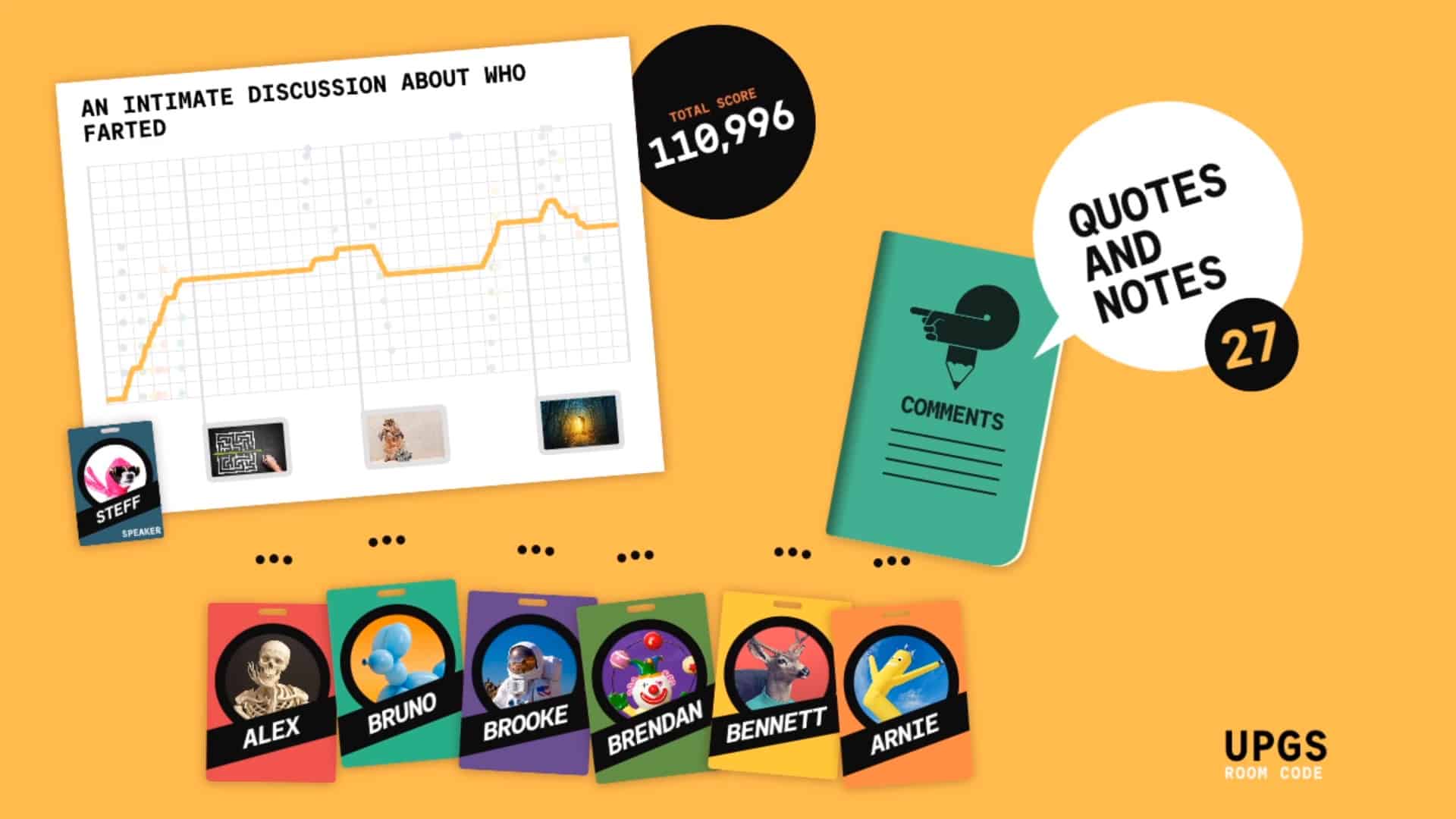 If you are a fan of Jackbox games and love to stream them on TV or other more extensive displays, you will eventually need to know how to do it conveniently.
You can stream Jackbox games on your TV by connecting it with a gaming console or gaming client app using an HDMI cable, casting it from a streaming device, or mirroring the game from your iPad. 
A bigger display equals more fun in gaming. So this write-up will take you through everything you need to get your Jackbox games showing up on your TV screen. Why wait? Let's get on with it.
Which Devices and Platforms are Compatible With Jackbox?
You can play Jackbox games on various compatible devices and platforms. Some of them include:
Steam Client (PC, Mac, and Linux).
PlayStation, Xbox, and Nintendo Switch.
Humble and Fanatical (PC, Mac, and Linux).
Epic Games (PC and Mac).
Android TV, Amazon Fire TV, Apple TV, and iPad.
As you can see that Jackbox supports multiple TV platforms. You must be curious to know how to play the games on them from another platform to your TV and enhance your gaming experience.
Getting Jackbox on Your TV
Getting your Jackbox games on TV is not as complex as it sounds. But our step-to-step guide will save you a lot of time and take you through the troubleshooting process without giving you a massive headache.
Now that you already know that you can play your favorite Jackbox games on various platforms. It is time to reveal the four methods for streaming them on your TV screens.
Method #1: Connecting a Gaming Console
If you have a PlayStation 3, 4, or 5, and Xbox One, Xbox Series S/X, or a Nintendo Switch, you can play many games in the app's catalog. Follow the steps below to get your Jackbox games on TV with a gaming console.
First, download the Jackbox games on the gaming console you want to connect to your TV.
Next, use an HDMI cable to connect the TV and your gaming console.
Now turn on our TV and select the HDMI channel using the remote control.
Now start playing your games on your console and enjoy your characters on the big screen.
Method #2: Using iPad
You can connect your Apple TV or smart TV with your iPad and mirror the Jackbox games on your TV. To do this:
First, download the "AirPlay 2" app on your Apple TV or an AirPlay2-supported smart TV.
Next, swipe down from the top right-hand corner of your screen to launch the "Control Center" on your iPad.
Now select your TV as the playback destination device.
Look on the TV screen, note down the passcode, and enter it on your iPad.
Finally, start playing Jackbox games on your iPad, and it will mirror them on your TV.
Method #3: Casting & Streaming Jackbox Through Chromecast
Google Chromecast is another effective method to cast Jackbox games on your TV screen. To do this:
First, connect the Google Chromecast to your TV's HDMI port.
Next, make sure that your PC is connected to the same WiFi as your Chromecast.
Launch the Chrome browser on your computer and go to the Jackbox website to play your game.
Then tap on the three verticle dots located at the top right corner of the browser's screen.
Select the "Cast" option from the list and select your TV in the list of devices to share the screen.
If you are using a gaming client to play Jackbox games on your PC, choose "Cast desktop" under "More resources" in the client app to share your PC screen on the TV.
Method #4: Using HDMI Cable
Another way to get Jackbox on your TV is to connect it via HDMI cable to the computer. The platforms like Humble, Steam, etc., allow you to download games for PC, Linux, and Mac devices. To do this:
Download Jackbox from your gaming client app on your PC.
Next, use an HDMI cable; plug one end into the TV HDMI Port and the other into the PC HDMI port.
Now select the HDMI channel on the TV using the remote functions.
Finally, start playing games and enjoy the display on your TV.
Installing Jackbox App
If you have an Amazon Fire TV, you just need to buy the Jackbox app from Amazon and play their games straight from the TV. However, this does not mean that smart TV users are out of luck. You can buy the Jackbox app from the TV's built-in Google Play store and start playing games directly on your TV.
Summary
In this guide about how to get Jackbox on TV, we have discussed various devices it is compatible with and has explored multiple easy-to-follow methods to enjoy the games on the TV displays.
We hope that one of the methods mentioned above has worked for you, and now you can enjoy your favorite games on larger screens with better display and sound quality.
Frequently Asked Questions
Can you play Jackbox without a console?
Yes, it can be easily played without a console. You can get it on your mobile devices using a browser or simply go to Jackbox.tv. If you face some difficulty getting out of the full-screen mode in your game, go to its Setting in the main lobby and disable the "Full-Screen Mode."
Can Jackbox games be played on Zoom?
Yes, Jackbox can be played on Zoom using the screen share feature on the app. This is the perfect party game to be played online as it requires only one person for hosting, while all others can join using a link via their device or PC. You just need to share your screen with others to see if they are a part of it. You can use any smartphone, tablet, or computer for this purpose.