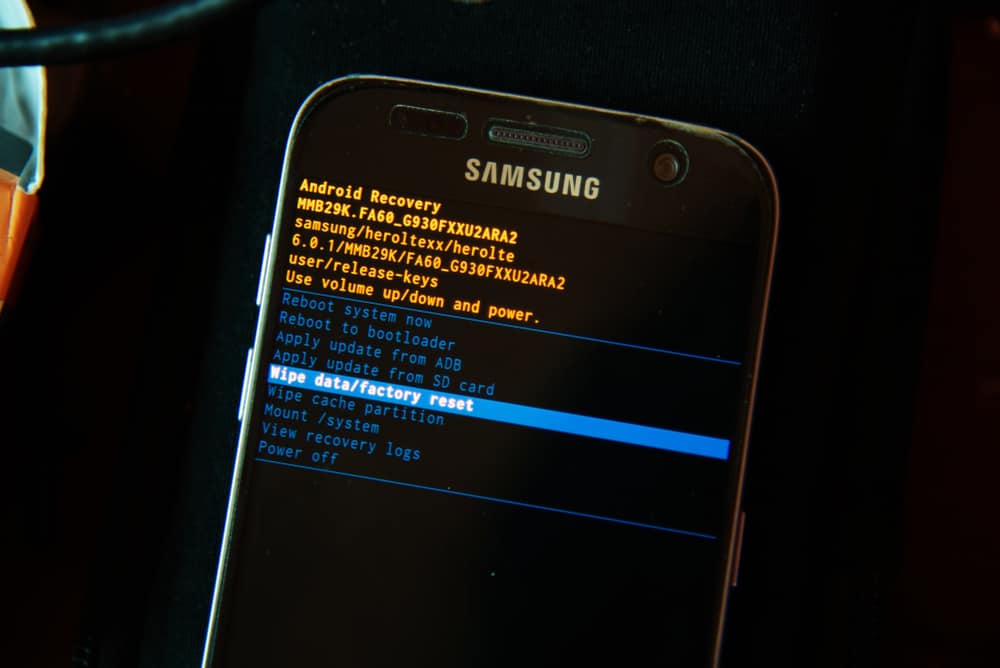 Android smartphones boast excellent functions and capabilities to ensure your gadget continues to work optimally. But in case of any issue, the Android recovery feature comes in handy to address whatever issue you're having. But in some cases, your smartphone might get stuck while on Android recovery mode, leaving you stranded on what you need to do.
Worry not because you'll be glad to know that there are specific ways you can resolve this issue of getting stuck while in recovery mode and not lose valuable data. As a result, you can restore your malfunctioning Android gadget to working condition as of nothing happened. 
Below is a guide detailing how you can get out of Android Recovery Mode.
Solution #1: Check The Buttons of Your Android Smartphone
Your smartphone might be stuck on Android Recovery Mode because of malfunctioning or defective buttons. Therefore, you should start inspecting them to confirm that they're in perfect working condition. The steps to follow to get out of recovery mode using the buttons are:
Switch off your smartphone to prevent selecting an undesirable option on the Android recovery screen.
Take off the protective shell to show the physical buttons.
Press and release the different buttons a couple of times, especially the "Volume" buttons. Doing this will help buttons recover their appropriate position if pressed inwards or stuck.
You must check the volume buttons closely to remove your device from Android recovery mode. If this fails to work, go ahead and try a different solution.
Solution #2: Force Reboot Your Android Gadget
Forcing your Android device to reboot is another way to get your phone out of Android recovery mode. Here are the steps you need to follow:
Simultaneously press down the "Volume Up" and "Power" buttons.
Continue pressing these buttons for around 10 to 20 seconds until the Recovery Mode screen turns black. This shows your gadget is now switched off.
With your smartphone switched off, go ahead and reboot your Android gadget.
While this method effectively gets your phone out of recovery mode, it doesn't always work. If this is the case, go ahead and try the next solution.
Solution #3: Do a Factory Reset
If any of these solutions above don't work, the next one to try is to perform a factory reset and see whether it'll fix the issue. Despite being last on this list, it's the most effective way to get your phone out of Android recovery mode.
But before doing this, it's best to back up your data as factory resetting deletes everything stored in your Android phone, from apps to files. And to do this, you should use the Android Backup & Restore Tool, which helps in backing up everything on your smartphone.
Once done backing up, below are the steps to follow when doing a factory reset:
Switch off your phone by pressing the "Power" button for some time.
Press the "Volume Up/Down" and "Power" buttons simultaneously for between 20 to 30 seconds.
An Android System Recovery prompt will appear on your screen.
Click on "Wipe Data/Factory Reset".
Scroll through the options using the "Volume Up/Down" buttons.
Use the "Power" button to choose the option you want.
Your phone will start resetting itself automatically.
After you're done, go to the option "Reboot System".
Click on the "Power" button and choose the option to robot your phone.
Summary
Android smartphones, regardless of the brand, for instance, Samsung, OnePlus, or Nokia, can occasionally get stuck on Android recovery mode. When this happens, this isn't the end of your phone because several tricks can help you restore everything back to normal.
This guide outlines how you can do this, which will help you if you don't know what to do with your phone having such an issue. Subsequently, you'll be able to enjoy communicating with your loved ones and enjoy other useful perks of owning an Android smartphone.
Frequently Asked Questions
What happens when Android Recovery Mode isn't working?
The main reason Android recovery mode isn't working is due and fails to receive commands is because the Superuser access is terminated or denied during phone resetting or Android OS updating. The termination of Superuser access when installing the Google Play Store can be another reason why you're experiencing this error. 
How can you recover data if you get stuck in Recovery Mode?
It can get quite frustrating when your smartphone gets stuck while in Recovery mode. When this happens, there might not be a lot you can do without the right tools to save the data stored in your phone. 
While many software is not designed to help you in such a situation, one that comes in handy is Dr.Fone. Therefore, you should download this app to help you access recovery software in such situations.