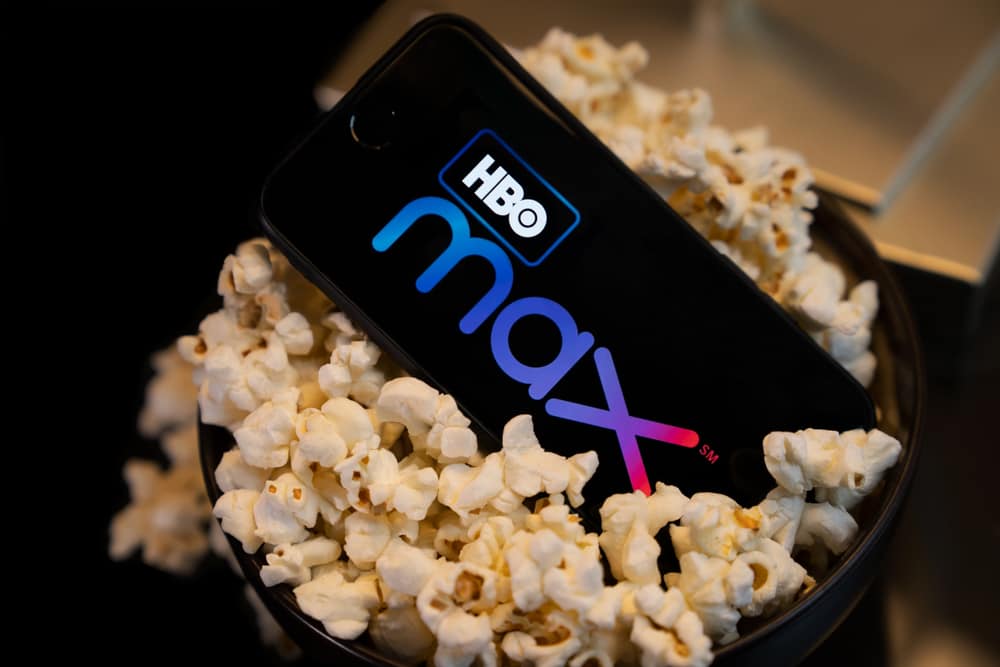 HBO Max never disappoints! And being a subscriber means that you've access to the world of entertainment, including hundreds of movies, TV shows, etc. Now think of that moment when you're watching something interesting, but you're unable to understand some words. Well, that's where subtitles come in. Subtitles help you get everything right, expand your vocabulary, practice another language and even help people with accessibility needs. But how can you get subtitles on HBO max?
To get subtitles on HBO max, you should turn on Closed Captioning from the menu and select your preferred language. Doing this is very easy as HBO Max provides easy-to-use menus for turning on and turning off subtitles. And it is very similar to how you enable it on your smartphone device or TV.
We'll provide you with a step-by-step guide (methods) for the popular streaming devices available. Keep reading to find which way suits you.
5 Methods to Get Subtitles on HBO Max
There are several methods to get subtitles on HBO Max. However, the methods we have listed here are popular and are based on the device you use in streaming your video.
Below is a list of popular ways to get subtitles on HBO Max.
Method #1: Get Subtitles on HBO Max Using Amazon's FireStick
It's straightforward to enable subtitles on HBO Max using Amazon's FireStick and involves a few steps as we've described below:
Press "Play" on the video you want to watch.
On your FireStick remote, press the "Menu" button.
Choose the "Subtitles and Audio Option."
Now choose the "Language" you wish to get the subtitles in.
After enabling subtitles successfully, press the Menu button again to go back to the video. That's it!
Method #2: Get Subtitles on HBO Max Using Roku
Roku (like Amazon's FireStick) wasn't available on HBO Max until recently. But it still provides the option to enable and disable subtitles. The steps are also accessible. Here's how to activate subtitles on HBO Max if you're using Roku:
Press the "Play" button on the title you want to watch. 
Press the "Star (*)" button on your Roku remote.
Click on the "Closed Captioning" button and turn on the subtitles. 
Press "Back" on the upper-left section of your remote to go back to your video. 
Alternatively:
Go to the "Main Menu" by pressing the "Home" button on your remote.
Scroll down the "Menu" and choose "Settings."
Scroll down and select the "Accessibility Option."
Choose "Captions Mode" and then "Captions Preferred Language" or "Captions Style" to customize your subtitles. Turn them on and edit their appearance the way you want. 
Method #3: Get Subtitles on HBO Max Using iPhone or Android Phone
The great thing about HBO Max is that you can enjoy your favorite TV shows or movies even on the go. That's because it's available on mobile devices. You only need to download and install the HBO Max app on your device. And after that, you have all the endless entertainment possibilities in the palm of your hand. 
So, when you've identified the show or movie you want to watch, hit the Play button. After that, follow these easy steps below to enable subtitles:
Tap Anywhere on the screen during playback. 
Click on the "CC" icon that appears. That will turn the subtitles ON and OFF instantly. 
Subtitles are deactivated by default. You have to turn them on yourself if and when you want. 
Once you've successfully turned on the subtitles, you'll see the CC icon on the lower-left corner change from black/white to purple/black. 
Method #4: Get Subtitles on HBO Max Using the Computer
Open your browser and go to the HBO Max streaming platform. Log in to your account and find the content you wish to watch. 
Hover the "Cursor" on the video while it plays, and the basic menu will appear.
Click on the "Audio" and "Subtitles" buttons.
Under "Subtitles," choose your "Language," and you're good to go.
Click the "Back" button to return to your video.
You should now see the subtitles while playing the video. You can even adjust the style or font size and access all the subtitle settings under Caption Settings.
Method #5: Get Subtitles on HBO Max Using TV
It's easy to enable subtitles on HBO Max while using Samsung, LG, or any other brand of the TV using the following steps:
Press the "Select" button on your remote while playing your favorite movie or show on HBO Max.
Choose "Audio" and "Subtitles" from the Drop-down Menu.
Select "English CC" from the Closed Captioning Option.
Press the "Menu" button again to go back to your video. The subtitles are now ON!
Conclusion
The above was all about how to get subtitles on HBO Max. Our article has covered 5 methods based on the various devices available. We've covered the most popular HBO Max streaming gadgets, including mobile phones, computers, TVs, Roku, and Amazon's FireStick. 
Hopefully, you can now enable subtitles on your device and also deactivate them easily if you want. You deserve to enjoy the most out of your entertainment!