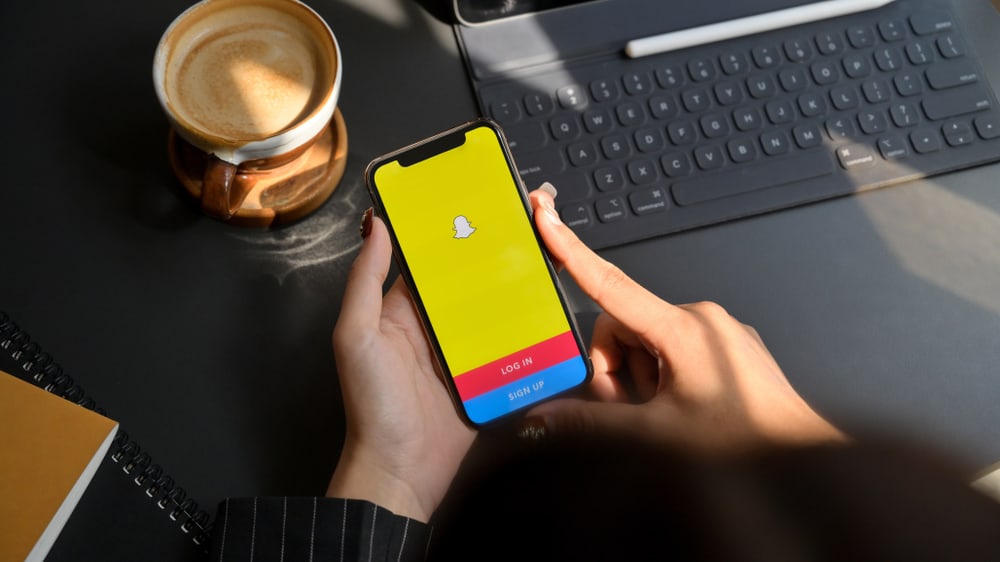 Social media is a platform where you meet new people, connect with old or new friends, and also build an image on social media (blogger, digital marketer, content creator). One of the most used apps on social media today is Snapchat, and having two Snapchats on one iPhone will help you keep your private space different from your public space on social media (Snapchat). So how can you have two Snapchat accounts on just one iPhone?
You can get this done by installing any of these three trusted third-party apps on your iPhone. Snapchat++ , Parallel Space, or Tutu app. You can install them and follow the procedures (explained below) to get the desired result. 
Having a second account won't just get you more likes and shares from your friends on Snapchat; it can also create genuine connections for you on social media. Don't think it's an impossible task to get yourself two accounts on your iPhone because you will be shown reliable methods on how to do it.
This article will show you how to get two Snapchats on one iPhone.
Different Methods To Create Two Snapchat Accounts on an iPhone
Unlike Instagram, on Snapchat, you can't have more than one account on the same app. You have to log out and then log in to a new account. To use multiple Snapchat accounts on the same app, you have to find a way to clone the original app.
You will be shown how to use these three third-party apps (Snapchat++, Parallel Space, and Tutu App) to create two Snapchat accounts on your iPhone. They all have similar installation methods but will give you the same result. Here we go!
Method #1: Using Snapchat++
On iPhone, Snapchat++ is a very reliable third-party app. This app is perfect for matching the exact version of the original Snapchat app, and it can act as a companion. Snapchat++ allows some extra features because it has been tweaked to a certain level to make the user enjoy a better experience.
Here's how to successfully download Snapchat++ on your iPhone.
Install App Valley on your iPhone from the App Store.
For the app developer, make sure you enable trust. Under Settings, click on "General", open "Profiles & Device Management", and then relaunch the App Valley app.
Go back to the App Valley and search for Snapchat++.
Download the Snapchat++ app.
Method #2: Using Parallel Space
Parallel Space, available on the App Store, is a great app that can help run two Snapchat accounts on your iPhone. After downloading it, all you need to do is clone it and enjoy your new Snapchat account.
Here's how to get two Snapchat using Parallel Space.
Go to the App Store and download Parallel Space. You may need iOS 11 to use this app after upgrading it to a premium account after free 3 days of use.
Allow permissions when you open the app on your iPhone. This app will need access to your contacts, phone storage, camera, and microphone.
Proceed to clone Snapchat. A list of social media apps would appear when you want to clone Snapchat, but if you like, you can clone them.
The other two apps are from third-party app developers, except for parallel space. So if issues regarding enabling trust in your settings come up for third-party apps, simply use parallel space to avoid all the trouble.
Method #3: Using Tutu App
Like App Valley, Tutu App itself also has an App Store. The bonus you will get on this app is that you can get a lot of tweaked Snapchat versions here for you to use simultaneously on your phone, which means you can run more than two Snapchat accounts with your iPhone.
Here's how to get two Snapchat using the Tutu App on your iPhone.
Search for the Tutu App and download it.
After downloading, proceed to Settings, open "General", and click on "Profiles & Device Management" to allow it to function properly on your iPhone.
Search for Snapchat within Tutu App. You will see different Snapchat clone options displayed for you to select. Each of them represents a Snapchat account. Download as many as you want.
After downloading them, you can separately use all the clones for different accounts on your iPhone without much effort.
Conclusion
With the help of the above-mentioned processes, you can have more than one Snapchat account on your iPhone. And the exciting part is that these third-party apps don't reduce any feature from the original app after you have opened the other accounts. So that sounds perfect for use.