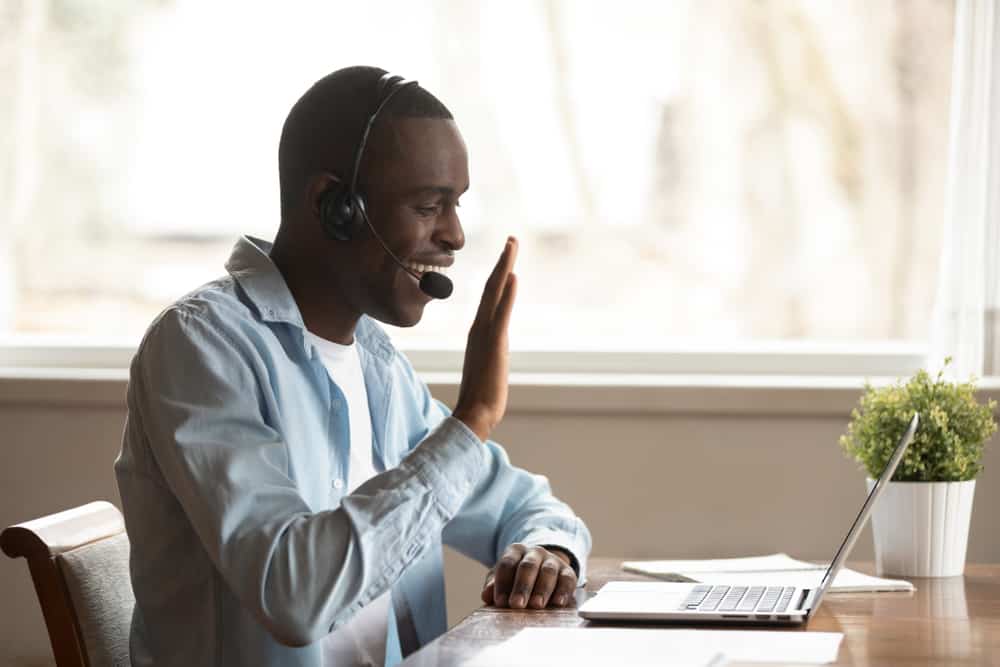 Microphones have come a long way when it comes to technological advancements. You can output crystal clear sound, but it is also possible to record professional-grade audio at your home. However, trying to hear your one voice is a confusing process to date.
You can simply record your voice notes on mobile phones to listen to them later. However, PC can take this further by making you dwindle with the audio drivers in nice cases. Nonetheless, the process is as simple as it can be. 
A self-hearing feature would still be very welcome on most platforms. Since that is widely not the case, for now, we're stuck with using the workarounds instead.
This guide will show you the steps needed to record your voice on multiple platforms. With that being said, let's jump in and get started!
How Does a Microphone Work?
Before getting started, let's get our basics right. A Microphone is essentially a device that takes sound as an input and sends it to the computer. The computer then makes sense of it with the help of various drivers and algorithms.
Once the sound is understood, the computer can produce its equivalent through an outlet like a speaker. For our little experiment, simply hearing the sound from the computer's speakers would be splendid.
Hearing Yourself On a Windows PC
For this method, you would need to connect your Mic to your PC with the help of an audio cable. Generally, a PC uses two different ports for audio input and output. However, you can plug your microphone in even if that's not the case.
Here is how you can hear yourself through a mic on a PC:
Type in "Voice Recorder" from the Task Bar and open the application.

Simply press the record button and use your voice to say whatever you want.

Once you're done, simply press the save button, and you're good to go!
You can either access your recordings from the recent tab shown in the Voice Recorder or head to the saving path from the file explorer and launch the sound recordings from there.
Windows often tend to have issues with drivers for microphones. Therefore, it's worth restarting at least once if your computer does not recognize the device. Consequently, you can also consider disabling your antivirus. 
How To Record Audio On a Mac
The sound recording process on a Mac is rather similar to Windows. That being said, certain minor discrepancies can cause you to have a different experience than Windows.
With that being said, Macs only feature a single hybrid audio port. Therefore, connect your mic from there and wait for any possible drivers to configure automatically.
Once that is done, simply follow the steps mentioned below:
On your keyboard, press Command + Spacebar.
Once the search bar is visible, simply type in "Voice Memos" and hit enter.

Press the red button to record the voice memo.

Simply hit on the selected memos to play that voice note.
Recording Audio On Android and iOS
Android and iOS feature similar voice recorder applications that can be used to record Audio. However, your device needs to have an audio port to attach an external microphone.
This can usually be done by using a USB – C to Audio convertor for Android or a Lightning to Audio convertor for Apple. Do note that you won't need to do this if you have the audio port in your mobile phone or only looking to use the mobile's mic.
Here is how you can record Audio on Android and iOS:
On the search bar, simply type in the name of the application. In Apple, it will remain Voice Memos, whereas Android can have different names depending on the version.

Press the record button and speak.

Press the recording again to hear your recorded voice.
Mobile platforms are not really well built for mic testing. Therefore, you might run into a lot of compatibility issues. That being said, it is still possible to do it. Therefore, don't go down without trying!
Conclusion
All in all, testing a microphone out is necessary to determine its visual quality. While the process is rather similar for each platform, minor discrepancies might arise during the driver configuration. Lastly, make sure to have the correct mic on when recording.