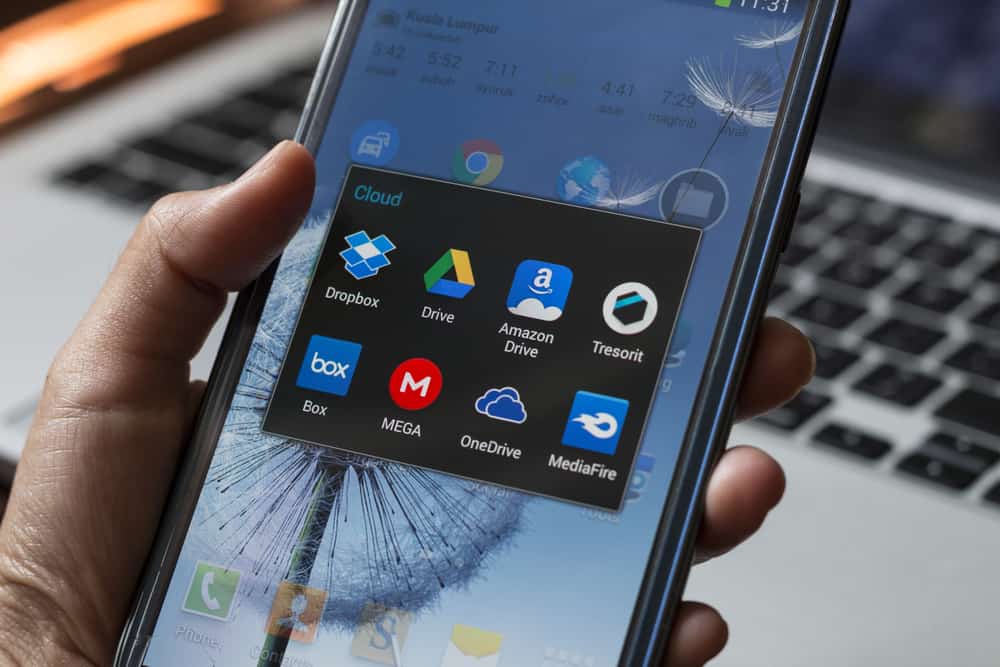 We all have private data on our phones, and sometimes our phones change hands. You'll never want your friends and family to access your files. But how will you hide them?
You'll need to create a hidden holder and move your confidential data to that folder.
To create a hidden folder, open File Manager and tap the "Create New Folder" option. Type the folder's name from here and put a dot before the name. Now, a hidden folder is created, and you can transfer your personal data to this hidden folder.
In this article, we'll discuss how to create a new hidden folder or hide an existing folder to secure personal data.
Method #1: Create a Hidden Folder
Whenever you take a photo or document a video, it goes into your gallery. In the gallery, a curious set of eyes can see your images and videos, which you don't want them to see. 
To prevent your personal data from people to view, you can create a hidden folder to store your confidential data.
Follow these guidelines to create a hidden folder in your Android to save your data from others' eyes.
Look for "File Manager" and launch the app.
Examine File Manager settings and choose the "Create New Folder" option.
Type the desired name of the folder.
Insert a dot at the starting of the file name to create a hidden folder.
Move all your personal data into the hidden folder.
Method #2: Hide an Existing Folder
There may be when you've some personal data in a folder already stored in the gallery, and someone peeked at it. Now you want to hide it from the gallery. How will you do it?
Follow these simple steps to hide an existing folder in your Android.
Find the File Manager app on your Android and launch it.
Navigate to the folder you want to obscure.
Open the selected folder and tap the "Create New Folder" option.
Name the new folder ".nomedia."
After creating the NoMedia folder, exit the File Manager and reboot your Android.
When you launch the gallery, your folder is now hidden and secure.
Method #3: Hide Files Using a Third-Party App
Someone who knows about creating a hidden folder can also access your hidden files. Now, your files are still not secured. What can you do now? Wouldn't it be significant to have an app with its protected gallery, which someone can only access with your permission?
You can get the aid of third-party apps to hide your personal data. Every app follows different security parameters to access the data making it a more secure option. 
Let's discuss Vaulty, a third-party app that gives you the feature to hide and secure your photos and videos.
Vaulty gives you the feature of creating a gallery of photos and videos. You can also create folders within folders like inception. 
Every gallery in the Vaulty app is password-protected, allowing you to show the data you only want to show. 
One of the best things about Vaulty is that it allows cloud backups of your data. So, you can still have your personal data in case of losing your phone. 
How To Access a Hidden Folder
After creating a hidden folder using file manager, it is mandatory to know how to access these files. 
To access the hidden files in your Android, follow these steps.
Launch the File Manager app.
Select the "Show Hidden Files" feature in the file manager settings.
View and use all data stored in hidden folders.
To access the hidden files created by the NoMedia folder, you've to delete the NoMedia file.
Conclusion
We all have personal data on our phones and don't want everyone to take a peek at it. To secure your data, you should create hidden folders for safety purposes. 
A person with knowledge of using File Manager features of hiding data on your Android can access it. To avoid this, store your data in a third-party app and password protect it. 
Frequently Asked Questions
How do I hide gallery photos on an Android phone without any app?
You can hide your gallery photos on an Android phone using its native features available on File Manager. Launch the app and create a new folder. Insert a dot before the name of the folder to make it hidden. Now, store your gallery photos in the hidden folder.
How do I create a private folder in an Android gallery?
You can create a private folder in your Android gallery by launching the gallery. Here pick the photos and videos you want to move to the private folder. Select the three-dot option at the top left and choose the "Create a Private Folder" option. Type the desired name of the folder and press "Create".