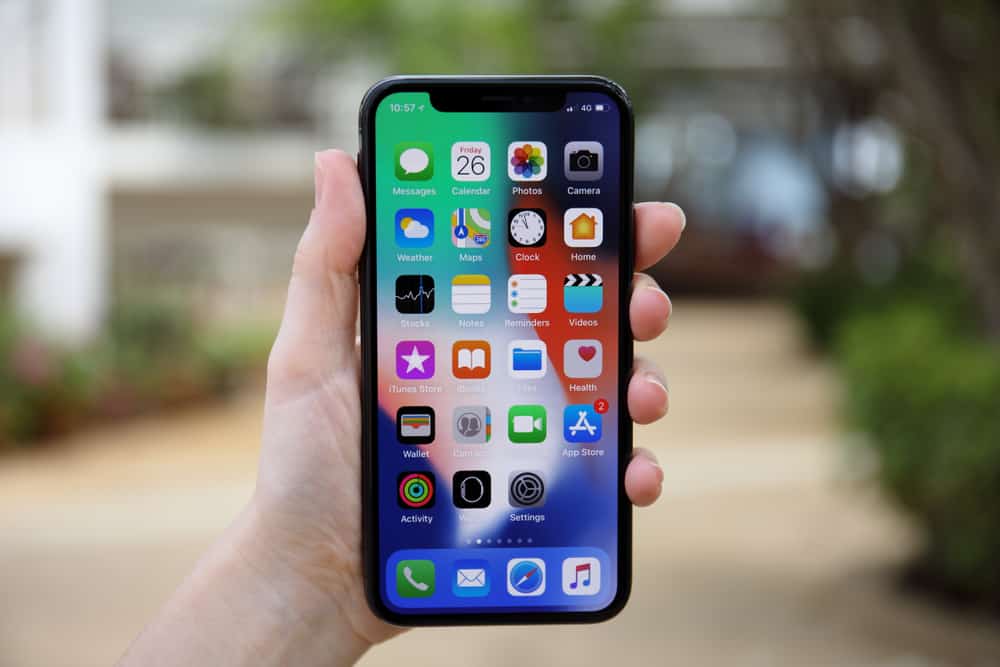 We've all been there – the moment you decide it's time to start getting some work done, your phone starts buzzing or blowing up in your face. If you're in a meeting, at school, or just don't want to be disturbed for any reason, hiding alerts on your iPhone can sometimes help!
Hiding alerts and notifications on your iPhone is a great way to stay on track. There are many options for hiding iPhone alerts; you can hide alerts for text messages in iMessage, disable notifications for specific apps, or use "Do Not Disturb" mode.
Whether it's a text message alert you don't want to get or an email alert unnecessarily waking you up in the morning, you might consider turning all of them off for a little peace and quiet. With less distraction, you'll be able to focus better and get more done.
This article discusses a few different ways you can disable these alerts so you won't be bothered by those pesky notifications. 
Method #1: Hide Alerts for Text Messages on iMessage
If you're one of the many iPhone users who hate the annoying notifications that always pop up when you get a text message, there's a way to hide them on your phone. 
You can use this method to stop notifications for specific conversations in iMessage, which may also work with other messaging apps, such as WhatsApp and others.
Here's what you can do.
Open the Messages app on your iPhone.
Look for the conversation you wish to hide alerts from.
Press and hold the conversation, or just swipe left on it to see additional options.
Tap on "Hide Alerts" to disable alerts for that conversation.
You'll no longer receive alerts on your lock screen or notification center when you receive a text from this conversation. 
Still, you'll receive the message on your iPhone—so you can read it whenever and wherever you want. When you want, you can use this same method to enable alerts again.
Method #2: Turn Off Alerts and Notifications for Apps
If hiding alerts for text messages is insufficient, you can turn off all alerts and notifications for individual apps from the settings.
This will stop them from constantly popping up on your screen, but it will also mean that you won't be alerted when important changes or updates happen in those apps.
Here's how to disable these notifications in the Settings app.
Open the Settings app on your iPhone.
Go to "Notifications", then look for the app whose alerts you wish to disable.
Tap on "Allow Notifications" to turn off all alerts and notifications. 
This will stop any alerts and notifications from coming through for that app. It is generally not recommended to do this as you won't receive any alerts from that app after this.
Suppose you don't wish to disable all notifications and alerts altogether. In that case, you can disable only certain alerts, such as the ones on the lock screen, banners, notification center, etc.
Method #3: Use the "Do Not Disturb" Mode to Silence Alerts
If you want to silence all of your iPhone's alerts, you can use the "Do Not Disturb" mode. This will disable all app notifications, so you won't be disturbed until you manually turn off the mode.
While this mode silences all notifications, including those from apps and system alerts, you can add contacts and apps as exceptions to still receive alerts from them.
To set it up, follow these steps.
Go to the Settings app on your iPhone.
Tap on "Focus" and click "Do Not Disturb".
Click on "Allowed Notifications" if you want to receive alerts from certain apps or contacts during this mode.
Enable the "Do Not Disturb" mode when you're done adjusting the settings.
When this mode is enabled, all alerts, including incoming calls and text messages, will be silenced except those added to "Allowed Notifications".
While alerts won't appear on the lock screen, you can still access them from the notification center. In addition, you can schedule the mode to turn on and off automatically when it's convenient for you.
Conclusion
Once you've followed these tips, you'll be able to concentrate on what's important—your work or whatever it is you're trying to accomplish—without having to worry about pesky alerts popping up all over the place.
Frequently Asked Questions
Can someone see when I hide alerts on my iPhone?
When you hide alerts in iMessage, the sender of the chat won't know that you've done so. You'll be the only one who knows they've been silenced.
Does hiding alerts block messages?
Hiding alerts does not block messages; you'll still receive them as you normally would in your inbox, but you will no longer receive notifications or alerts.