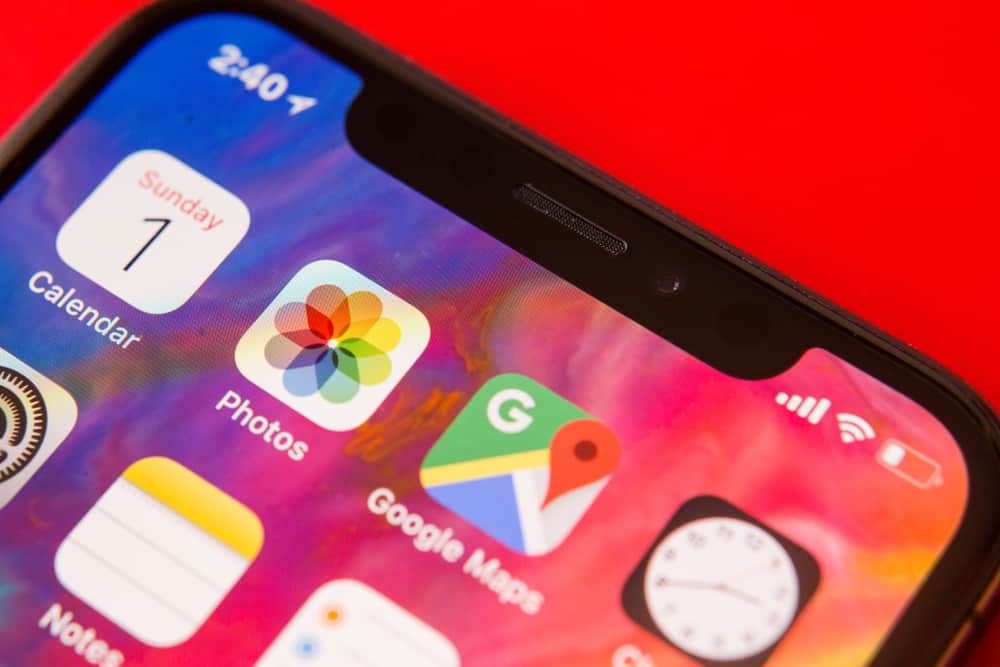 At a certain point, hiding essential files, such as pictures and documents, may be what you need. This may be to keep them safe from someone else. Fortunately, this is possible as some apps offer Security Space features that help hide or store your files securely. So how do you get on with this?
There are several great apps you can use when it comes to hiding files on your iPhone. You may try using the UPDF app and the Photos app.
You will find several helpful features on your iPhone. One of these is hiding your Photos. This is extremely helpful when you intend to keep your Photos away to prevent anybody from viewing them. If you seek how to hide files on your iPhone, this article will walk you through the methods you can use.
2 Methods To Hide Files on iPhone 
Below are two different ways you can hide files on your iPhone.
Method #1: Use the UPDF App
Are you wondering how to hide your files, including photos, on your iPhone? UPDF is one of the best options you can use. It is software that comes with easy-to-use and versatile features. With it, you can organize your files and securely keep them. Besides, it allows you to view, organize, copy, upload, secure, and share your files on your device.
Moreover, UPDF is an app with advanced features that include multi-finger selection, security space, and password protection for the application. These features explain why UPDF is an excellent choice for anyone that wants to hide photos on their iPhone. Precisely, it is an intuitive and powerful way to keep your pictures away from other people – you will enjoy the easy and hassle-free process of hiding your files. 
In this method, there is a need to use the security space feature in UPDF, which helps secure your documents with a passcode or Face ID. This feature can easily restrict people's access to confidential and private documents.
Here's how to hide files on iPhone with UPDF.
Check the top left side of the app and click the UPDF logo. 
Hit "Security Space" on the list of options.
Authenticate the access attempt when prompted. The only way to access the security space is to have the correct passcode or Face ID.
After the authentication, tap the plus (+) symbol, which you will see at the bottom right. 
Use any of the import options you see to add the files to be kept away from the security space.
UPDF remains one of the best options for users as it comes with no ambiguity. It's a tool that you won't regret using. The app is available to manage several tasks properly, whether for personal use or at the office.
Method #2: Use the Photos App
Another popular method commonly used and easily accessible to those that want to hide their files on their devices is the Photos app. This app can hide photos you want to keep secure from others. It is a tool that allows you to fully control the pictures that should be kept away and those that should be made visible. 
Moreover, when you use this app to hide your photos, they will be stored in a hidden album. So, you won't see them in your photos widget, library, and other albums on your device. As an iPhone user, you have the opportunity to turn off the hidden album. With this, your photos will be kept hidden completely. Besides, if you choose to use the Photos app, you can unhide hidden photos by turning back on the hidden photo album whenever you feel like doing so.
Here's how you can hide your files on your iPhone with the Photos app.
Start by opening the Photos app on your device.
Select every photo you want to keep hidden.
Press the "Share" button.
Hit the "Hide" option. 
Press the "Hide Photos" button to confirm that you want the photos to be hidden. 
Hiding photos using the Photos app has its disadvantages. Due to how no security features like Face ID or passcodes are used, it will be easy to compromise the privacy of the photos. So anyone with your device can easily access the hidden pictures via the Settings of your iPhone.
Conclusion
In a nutshell, there are several methods you can use if you want to hide files on your iPhone. Two of the best available ones (UPDF and Photos apps) have been explored in the piece. With any of these methods, you are guaranteed that your files will be well-protected from those you don't want to view them. UPDF is claimed to be more secure as it requires the use of Face ID or passcode.