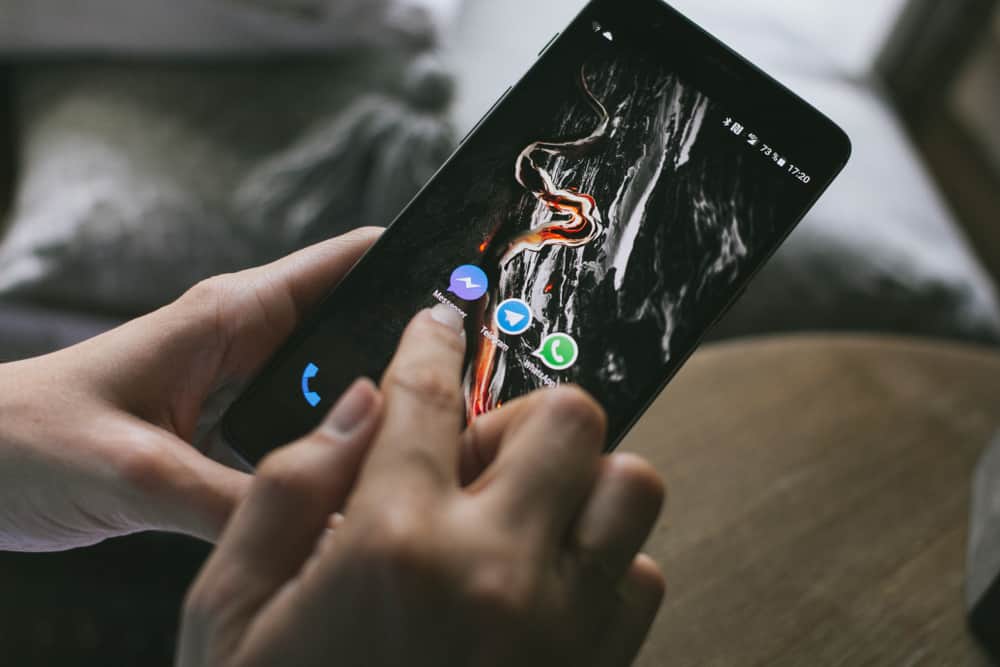 Android smartphones are the kind of invention that has changed the lifestyle of many. Over the years, Android devices have evolved – providing the best user experience possible. Using your Android device to connect with others, did you ever think of being more secretive? Like being able to hide your texts? Well, Android made it possible for you. So, let's see how.
You can follow any of the two methods mentioned to hide texts based on your interest.
• Using the default messaging app.
• Using a third-party private messenger.
In this article, we are going to cover all the methods of how you can hide your texts from others and make your conversations more private.
Method #1: Using the Phone's Default Messages Application
Messaging apps are essential for any phone, especially for Android devices. They help you get connected with the ones you want. On top of that, they provide extra privacy features like hiding your texts. It's not the best, but it is what comes integrated into the default Messages Application.
Here are the steps you should follow to hide your chats.
Open the Messages application.
Long-press the conversation you want to hide.
Tap the "Archive" option to archive your chat.
To find the archived conversation, tap the three-dot menu in the upper-right corner.
Tap "Archived" to open. Inside that, you will be able to see all the hidden chats.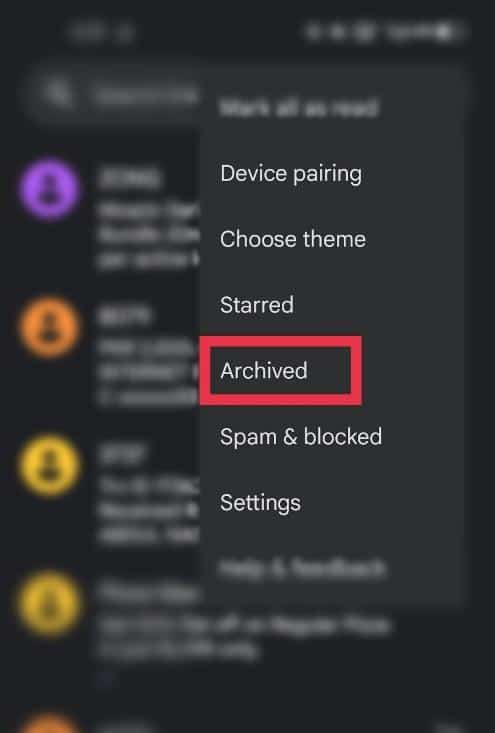 This method will not keep your chat 100% private. The conversation will be unarchived on its own when you receive a message on the archived chat.
This was a relatively simple way to hide your chats from prying eyes. This method is suitable for those who want a temporary way out while handing over their smartphone to someone.
Method #2: Using a Third-Party Private Messenger
You often find yourself in situations where you must share your Android device with others. At the same time, you want to keep your conversations private and out of reach from others.
Third-party private messaging apps exist for this very own purpose of keeping your privacy intact. Privacy Messenger is one app you can use to hide your chats.
You can follow the following steps to make your chats private.
Download the Privacy Messenger app from the Play Store.
Head to the app and set it as default when the installation has finished.
To make the chat private, hold the chat, tap the three-dot menu button, and tap "Add to private box".
To access your hidden chat, open the app, go to the app settings, select "Private Box", and set the password.
After following all the steps, you can make your chats private and safe from the eyes of others. These apps come in handy in uncalled-for situations, like someone asking for your Android device in an emergency.
Is Privacy Messenger Better Than the Default Messages App?
If you are someone who takes privacy seriously, this app is something you should think about. It keeps your chat confidential and comes with many other features not available on the default messaging app.
Here are some features you should look into and get an idea of the app.
You can set passwords of different types, like PIN-code and fingerprint.
You can make calls and send messages.
It packs a lot of customization features.
It comes with a meeting mode, which automatically replies to messages if enabled.
You can change the icon of your app.
You can make multiple MMS groups.
This appealing list of features makes it a clear winner over the default messaging app. But if you're someone who doesn't care about all this or your privacy and wants a simple and stock Android experience, the default Messages App is the way to go.
Conclusion
Hiding your texts on an Android smartphone is not as complicated as people think. By following the above-explained methods, you can easily make your Android experience more secure and private. Furthermore, you will also be able to choose the best app for yourself according to your interests.
Frequently Asked Questions
Is it safe to use a third-party messaging app as your default?
They are safe to use if you download them from a trusted source. 
Will my phone's performance reduce by using third-party apps?
No, your phone will work the same as it was before installing the third-party application. Just make sure you use a trusted source to get the app.
Are third-party messaging apps free to use?
Yes, most apps are free to use and offer a paid pro version on top if you want extra features.