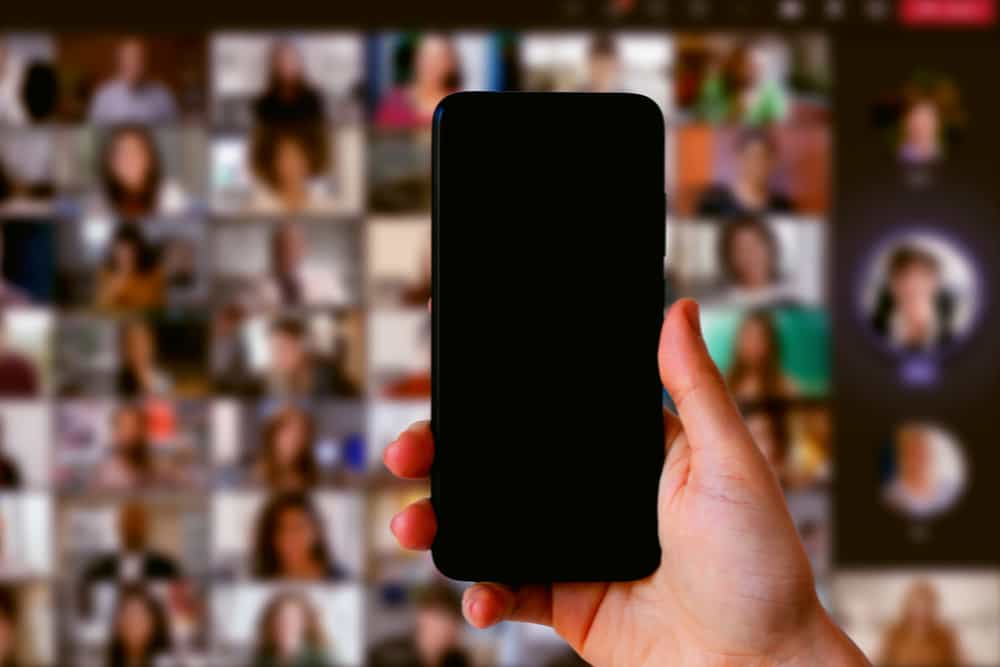 The iPhone conference call is a great way to organize a virtual audio call session. Whether it's family, friends, or business-related purposes, it remains a lovely feature to get this done. Unlike other types of smartphones, the conference call is an inbuilt feature of the iPhone. To do this, however, isn't complex.
To make a conference call containing a certain number of participants depends and varies according to the mobile's carrier. For example, carriers like T-Mobile allow only five callers, while Verizon HD Voice and newer iPhone carriers can take up to 6 callers, all at once.
In fact, ringing these people on your iPhone may be easier than assembling them in a room for a meeting. This is how stress-free it is to do at your convenience. Coupled with the call forwarding and waiting features, you're in for a worthwhile virtual experience.
In this article, you'll learn the various ways to get your friends, families, and associates (as the case may be) together on your iPhone. More to this is how you can add and also remove participants. If your carrier will let you? Why not get as many on as you can.
Making a Conference Call On Your iPhone
Starting a conference call is not as complicated as you might think. Here is how to create one successfully:
Commence the call by dialing one of the participants' mobile lines first.
On your iPhone's ongoing call screen interface, you'll see a plus "+." Tap on it.
Select the second number to call and wait for a few seconds to allow the call to connect.
After the call has connected, click on the "Merge Calls" icon.
Automatically, these two calls merge into a conference call. That makes three of you, yourself included.
Follow the above steps again to add more people to the conference call. But this time, from steps 2 to 4. However, if the plus "+" sign greys out on your screen, that means you've gotten to the maximum reach of conference call participants for your cellular carrier.
Another way to know if your carrier supports the feature or not is the availability of the "Merge" option. If you can't see it, it's an unsupported feature.
How You Can Include an Incoming Caller
Some scenarios may come up. You might be on an active conference call and have a new caller who isn't a participant yet. Here is how you can also add them up.
When you have someone calling in and needs to be a part of your virtual audio assembly, here is how to do it:
From your end, select "Hold & Accept" to add the caller.
Afterward, wait for a little while to connect calls.
Tap the "Merge" option to include the person in the ongoing discussion.
Having the latest caller included implies that you haven't yet gotten to the maximum reach of your carrier. You can still accommodate more until you can't anymore.
How to Remove a Conference Call Participant on Your iPhone
Like you've had the cause to include as many participants as possible, you may also need to remove some. Perhaps because of misconduct, or they have done their contributions to the talk. Whichever reason it is you have to do this, don't worry if you don't know how to. Here is how you can go about it.
When you need to get someone off the conference call, you can follow these steps to do that:
While the call is ongoing, click on the "Info" option/button.
You'll see two rectangle boxed options, "End" and "Private."
Select "End" below the caller you wish to exclude.
If you can't find the "Info" option to remove a caller, it is because the feature isn't supported by your carrier.
In Conclusion
Now, you can see that holding a conference call on your iPhone is easy. However, the various activities of the feature are determined by your carrier. Regardless, you can still have a good time holding your conversations.
Frequently Asked Questions
Why can't I merge conference calls on my iPhone?
There are two possibilities. It's either the feature isn't supported, or your iPhone is using VoLTE. Disabling the VoLTE might help. To do this, go to Settings > Mobile or Cellular >> Mobile or Cellular Data Options > Enable LTE – turn Off or Data Only.
How many people can participate in my conference call?
Generally, the iPhone allows you to add up to five callers. Although for recent iOS, you can add up to six.