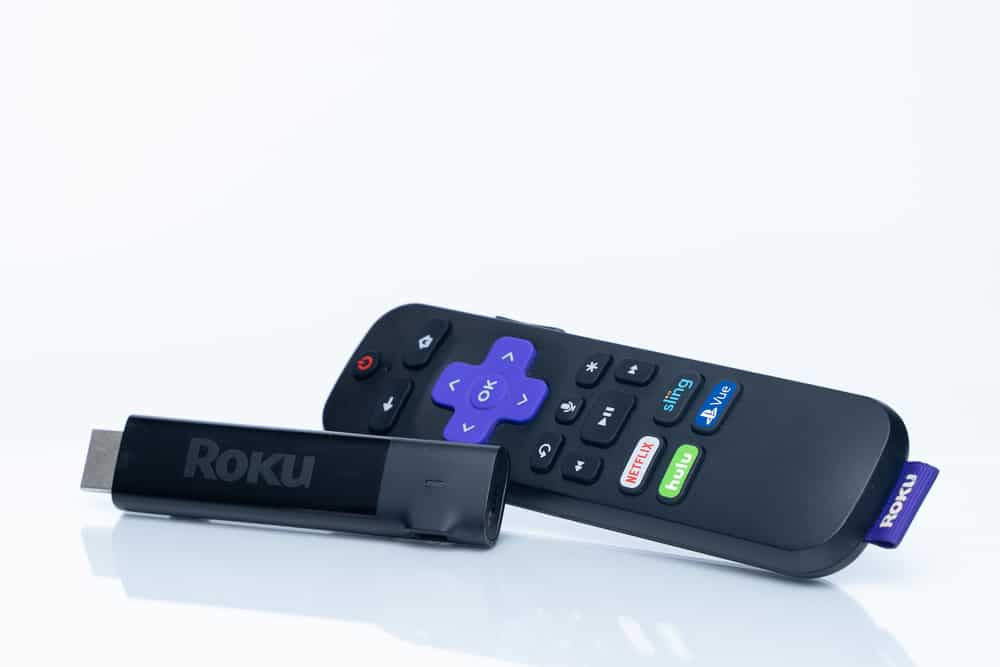 Roku devices bring entertainment closer to us. A Roku device gives you access to over 250 live TV shows anytime you want. You need to connect it to your TV via a High-Definition Multimedia Interface (HDMI) port. Unfortunately, some TVs, especially the older models, don't have this feature. So, how do you hook up Roku to a TV without HDMI?
There are mainly three methods (workarounds) to connect a Roku to a TV without HDMI. They include:
1. Using the 2018 Roku Express+
2. Using an RCA to HDMI converter 
3. Using a VGA to HDMI adapter with audio
We'll cover these workarounds in a step-by-step manner below. Please keep reading to find out which of them will work best for you. 
3 Methods to Hook Up Roku to TV Without HDMI
To hook up your Roku device to a TV, you should have a recent model of your Roku device. A model of 2018 or higher will let you connect it to a TV. Nevertheless, if you don't have a Roku device of model 2018 or higher, converters and adapters are available to help you link your Roku device to your old TV.
Below are the methods to hook up your Roku device to a TV.
Method #1: Using the 2018 Roku Express+
It wasn't easy to enjoy the Roku experience on an old TV without the HDMI port until Roku introduced the 2018 Roku Express+. Today, it's as easy as ABC to connect your TV with this Roku device.
It has the RCA connector (composite cables) on one side and an HDMI port on the other ready for hook up. You need to purchase the device and then follow these simple steps to connect it.
Connect the Composite Cables of your Roku Express+ to the corresponding RCA connector ports on the TV.
Connect the Roku device to a socket or power outlet.
Turn on the TV. 
Go to the "Input settings" and choose "TV/AV" input. 
You should now see Roku boot up on your TV screen. Complete the usual Roku settings, sit down, relax and enjoy your favorite entertainment!
Method #2: Using an HDMI to RCA Converter
The HDMI to RCA converter converts the HDMI signal to an analog composite that a TV without an HDMI port usually has. You can buy these converters online and in local electronic stores at affordable prices. Once you acquire the device, follow these steps to hook it up to your TV.
Connect the Roku device to the HDMI port of the converter. 
Connect the 3 RCA cables to the other side of the converter and plug them accordingly into your TV.
Plug your Roku device into a power outlet.
Turn on the TV and select the "TV/AV" input. Finish your Roku device's typical setup and enjoy your content. That's it!
The composite cables have three colors: White, Yellow, and Red. Find the colored ports on your TV and plug in the cables accordingly. 
Method #3: HDMI to VGA Adapter with Audio
The VGA technology was introduced in 1987, which means it's almost an old technology. On the other hand, HDMI is a recent technology that has been available for only a couple of decades (Introduced in 2002). Therefore, many TVs over two decades old are likely to have a VGA port without an HDMI port. In that case, a VGA to HDMI adapter with audio would help to hook up a Roku device. 
This adapter works the same way as the RCA to HDMI connector in the second method above. It facilitates a connection between your Roku device and the TV without the HDMI port. On one side of this adapter, you'll find an HDMI port and a VGA port. Once you buy the device, follow the steps below to hook it up.
Connect the adapter to your Roku device via the HDMI port.
Plug in a VGA cable to your TV and connect it to the corresponding VGA port on the adapter.
Connect the 3.5mm audio cable from the adapter to the audio output on your TV.
Now connect your Roku device to the power source and turn it on. 
Turn on your TV and select the "VGA" option. 
Conclusion
We've described three methods to hook up a Roku device to a TV without HDMI. They include using the 2018 Roku Express+, the RCA to HDMI converter, and the VGA to HDMI adapter. These methods are easy to execute as you only need to connect a few wires.
Hence, you may not need to buy a new TV if the one you have currently doesn't have the HDMI feature. Use one of the above methods to enjoy the great Roku entertainment.
Frequently Asked Questions
Why won't my Roku connect to Wi-Fi anymore?
There could be many reasons for that. One is likely to be a poor Wi-Fi signal, while another is a router or power issue. A malfunctioning Roku will also fail to establish a connection. 
Can I watch anything on my Roku without the Internet?
You can still use a Roku device to play your favorite content on your TV from external or local storage. The screen mirroring feature also lets you watch content directly from your smartphone.