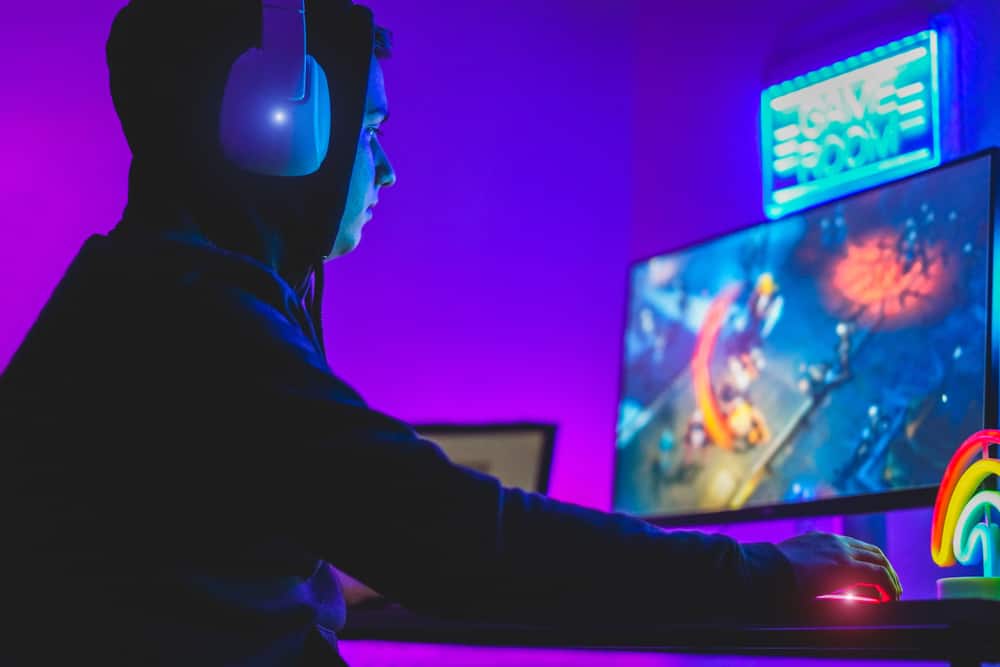 Twitch is a popular live video streaming platform worldwide with millions of users who tune in daily to see their favorite influencers for an array of niches, including art, gaming, lifestyle, and more. On Twitch, there are established broadcasters with numerous subscribers and viewers and smaller streamers (those seeking to expand their popularity). Hosting on this platform is a collaboration between them, where the larger streamers help smaller streamers. So, how can you host on Twitch using your PC?
Hosting on Twitch using your PC is simple. For the steps, go to Twitch, enter your login details, click your profile icon, hit the "Channel" option,  press the "Chat" option, and type the command: "/host (Channel name)". Once you are done, return to the "Chat" window and enter "/unhost" to stop hosting. 
Twitch Hosting is a way to make your prospects accommodating for cross-promotion, positively influencing your channel's reach. It's a way you can make it big in the virtual live-streaming community. Besides, the free shoutouts from other channels are suitable for marketing and business.
We know you're interested in hosting on Twitch using your PC. Let's walk you through the process in this piece.
Reasons for Hosting on Twitch
First, you should know that hosting on Twitch is not the same thing as raiding on Twitch. To raid on Twitch generally implies transferring your viewers to another channel. This may be to "clutter" such a person's chat while offering them a share of your popularity and views. In simple words, hosting on Twitch is broadcasting another person's channel on your own.
As far as hosting on Twitch is concerned, there are several things you can achieve. With its feature, you can create a more private environment with your community as you watch content with them on your channel. You can also give other broadcaster or channel which needs to grow free exposure. Besides, hosting on Twitch will help with consistent growth in your community even while you're online on the platform.
Steps To Host on Twitch From Your PC
Below are the steps to host on Twitch from your PC.
Twitch is different from other social networking platforms such as Instagram and YouTube. It's a platform that is without an "autofill" option. Due to this, ensure you are cautious while you're entering the intended username on the channel.
Launch Twitch on your PC, log in, and press the profile icon in the window's top-right corner.
You will see a drop-down menu featuring the "Channel" option. Click it and be directed to your personal Twitch channel.
The "Chat" option will appear. Click it to see a pop-up window, where you should type "/host (Channel name)".
Once you are done, return to the "Chat" window and enter "/unhost" to stop hosting.
As a beginner, you only have one channel to host at a time. Also, the max number of channel hosts is three in 30 minutes.
Steps To Use Auto Hosting
Twitch comes with the Auto Host feature, which allows you to host on other channels, even while you're not online. This is useful because your audience will always be active and want more of your content. The moment you stop streaming daily, your online relevance will drop due to your audience's loss of interest. With Auto Hosting, you can be safeguarded from losing viewers. Besides, it helps keep your viewers engaged with your channel while you're offline. Check below for the steps to use Auto Hosting.
Step #1: Visit Twitch
The first step is to open the browser on your PC and visit Twitch. Log in and hit the profile icon in the top-right corner of the screen.
Step #2: Add or Manage Hosted Channels
Click the "Creator Dashboard" option, go for the "Settings" option, press "Channel", and hit the "Featured Content" option. Under "Auto Hosting", click the "Host List" option to add or manage the hosted channels.
Step #3: Switch On the "Auto Host Channels" option
Choose your Hosting Priority and hit the "Auto Host Channels" option to enable it. Now you are set to host other channels automatically.
After enabling Auto Hosting on your channel, its feature won't interfere with your live content. Auto Hosting is designed to function after your channel is offline. The feature will stop immediately when you come back online, and your live broadcasting will begin.
Conclusion
You should know by now how easy hosting on Twitch can be. With a few clicks, you can set it up and begin hosting on your PC. Using this feature strategically will help increase following and assure exceptional success for your channel.
.